National Conclave
The Future of Architecture Education in India
Post NEP2020
Proposed on
2nd & 3rd June 2023
About the Conclave
In order to offer high-quality education for all, the National Education Policy 2020 anticipates a major reform and re-energizing of the higher education system. It is idealized that education must foster not just cognitive abilities—such as critical thinking and problem-solving—but also social, ethical, and emotional aptitudes.

In January 2023, the Council of Architecture (CoA) circulated the draft education reforms prepared in light of NEP 2020. This conference aims at providing a shared platform to the
leadership from Architecture Industry and Academia, to deliberate on the proposed education reforms and its impact. There is a strong need to initiate a dialogue on the pros and cons, and
strategize the implementation of the CoA's interim report on Architectural Education in the light of NEP 2020.

In addition to the guideline that CoA has circulated, each institution has its own ideology that needs to align with these guidelines. Hence, through this conclave, Deans from various
institutions will come on a common platform to deliberate on industry prospects, employability, architectural pedagogy, education facilitators and takers of architectural education. The conclave aims to conclude with a white paper that identifies implementable actions referred from NEP, COA and UGC guidelines to pave the way forward from 2024 onwards in architecture education.
CONCLAVE THEMES
Theme 1- The Architecture Discipline- Job Prospects & Opportunities
Theme 2- Operational framework of Architectural Education in the new regime of NEP 2020
Theme 3- The Admission Dilemma; Qualitative & Quantitative approach
SCHEDULE /SESSION DETAILS - Day 1 and Day 2
You can take the schedule from the attached file.
Venue: IIC (India InternationalCentre), New Delhi
Concept-Note-National-Conclave-Arch-Edu-Sushant-University.pdf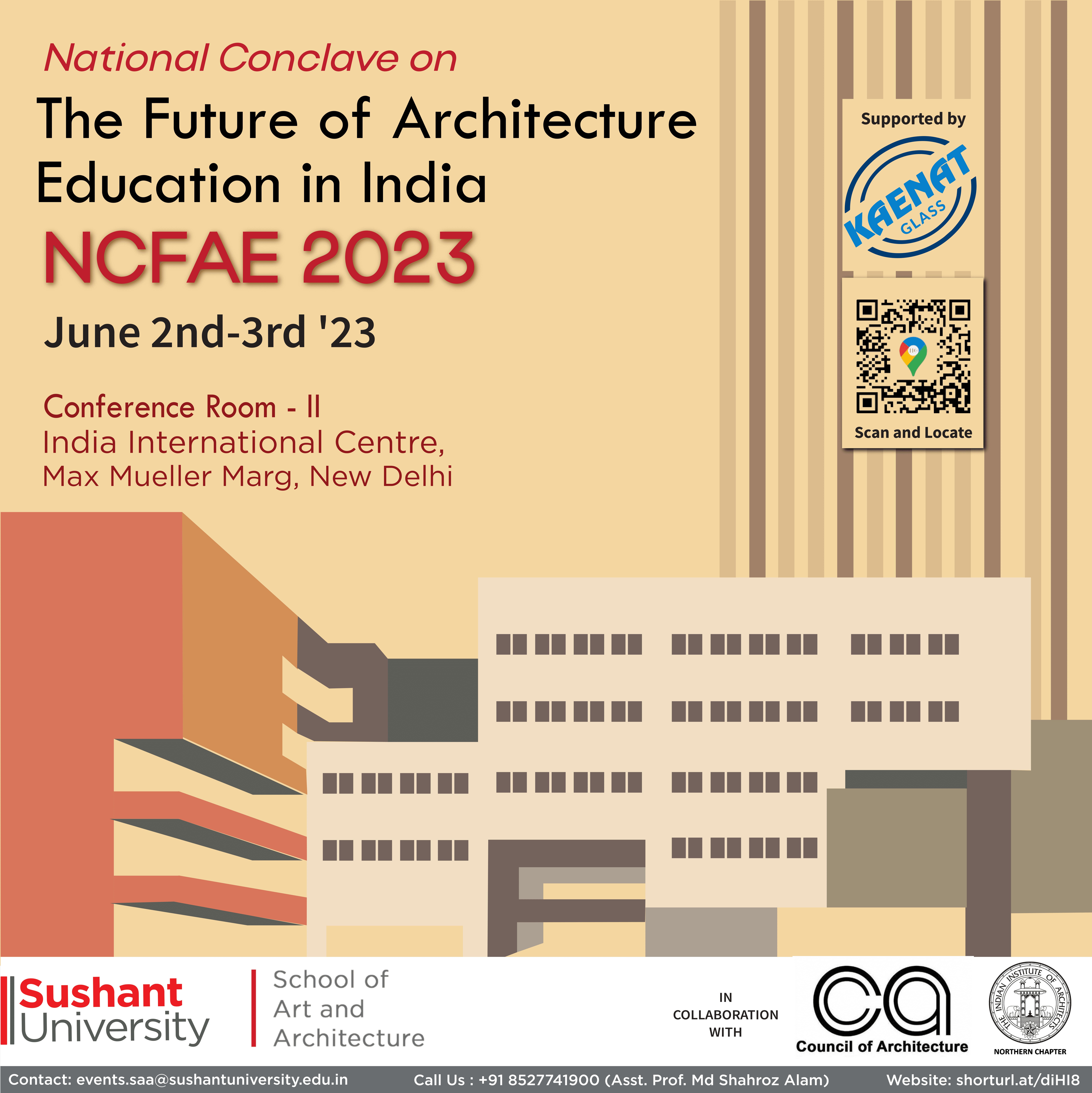 /* */?>