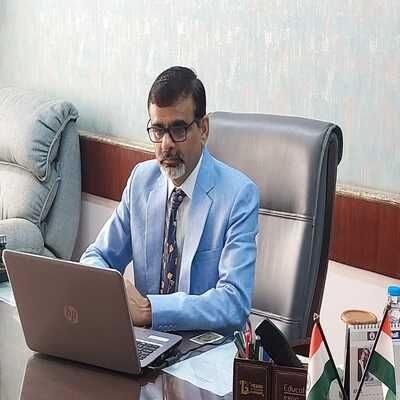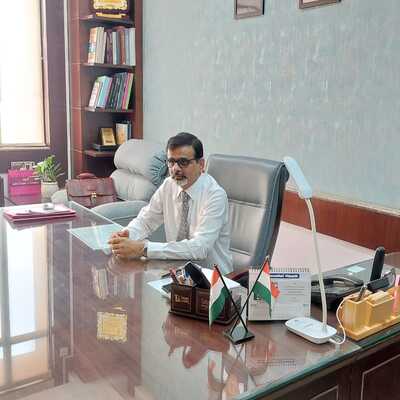 To all Prospective students
It gives me immense pleasure to welcome you all to the world of Sushant University, a centre of excellence which is truly multidisciplinary!
Today's World is continuously in flux that demand robust academic environment for training young minds. An approach towards mature critical inquiry, a diversified range of life skills, adapting to changing scenarios, behavioural and value-based dispositions along with technical competencies are desired to excel in life.
Trust me, you will find Sushant University offering at par with your expectations of an ideal institution for excellence and growth. Empower yourself for success.
Come and discover for yourself.
Sushant University has taken progressive strides, with commendable initiatives for engagement in the holistic development of its educational environment. Multiple initiatives have already sprung up new perspectives to the academic programmes at the University. A varied list of disciplines with industry-specific curriculum, providing in-depth specializations and recognised certifications make our students globally competitive.
We are truly global. Our efforts have a sharp focus to enhance employability, and for that we have collaborated with the finest international universities, niche institutions and established companies. Further, our university has a history of collaboration with eminent personalities. Global professional experts are an integral part of our academic delivery mechanism.
With an in-house Centre for Soft Skills, Centre for Research and Development and experiential learning platforms, along with innovative pedagogy takes care of holistic development of our students.
Intellectual fraternities at the university are derived from top notch HEI and are known for the teaching & Research contributions. This is evident from the number of quality publications and patents. Our tireless pursuit of academic excellence has led us to receive many prestigious awards and high rankings by National & International agencies .I extend my heartfelt wishes and unwavering support to our students to excel and remain 'AHEAD: FOR LIFE'. I further invite parents to come and feel the campus ambience. Trust us " We Care for the Future of India".
The "S " factor is important as it is common in the Sun, Sushant, Student & Success.
Good Wishes
About the Vice-Chancellor
Prof.Rakesh Ranjan
B.E,M.E, Ph.D. (BITS, PILANI)
Dr. Rakesh Ranjan, Graduate of BITS Pilani with over 30 years of teaching and research experience at Indian and foreign Universities
is leading academic administrator. Before Joining as Vice Chancellor at Sushant University Gurgaon in May 2022, Prof. Ranjan has served as Vice Chancellor of Himgiri Zee University, Dehradun for nearly six years.
Dr. Ranjan has authored/co-authored several books entitled "Renewable Energy Sources & Emerging Technologies", PHI. India, "Signals and Systems" published by McGraw-HILL, Singapore/Tata McGraw-Hill, New Delhi, India, "Random Process and Queuing Theory" and "Circuits and Signals" published by Pearson, Prentice Hall, Malaysia, SCHAUM'S OUTLINES on Signals and Systems published by Tata McGraw-Hill, New Delhi. His latest book "Environmental Science and Engineering" was published by Narosa Publishing House
Dr. Ranjan has guided 11 Ph.D and contributed 117 research papers in international journals & conferences. His research indices are : h-index: 26, i10 index : 49 and over 2900 citations. He has served as International program committee and technical committee member for various international Conferences and Journals and has completed many sponsored projects. Dr. Rakesh Ranjan has the distinction of being listed in Marquee's "Who's Who in the World' for Science and Technology and conferred "Sikhsha Rattan" at India Habitat Centre, New Delhi.