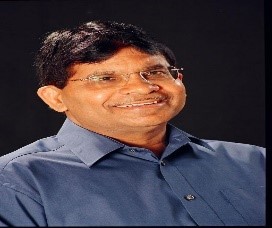 On behalf of the Sushant University, I welcome you. University established with a vision of providing an advanced quality of education with a futuristic approach for students drawn from around the world in the disciplines and professions that have the greatest bearing on the future of India and the World. The aim of university is to emerge as one of the best educational institution with global perspective.
It provides a research-enriched education that is complemented by applied, clinical and industry-integrated learning opportunities, producing career-ready graduates. The University has a major focus towards global alliances with highly reputed academic organizations to provide the best learning platform and exposure to our students.
Our mission is to help our students to grow, discover, and realize their potential and aspirations. University provides equal opportunities to develop leadership skills; explore new opportunities with passion for a particular field through Trans-disciplinary learning approach; experiential learning; research driven engagement; and career-defining internship to students and others.
I welcome you to visit our campus located in the corporate hub of Gurugram and interact with our students and faculty members to know more about the University and our activities.
Mr. Shankar Agarwal
Chancellor, Sushant University