About Us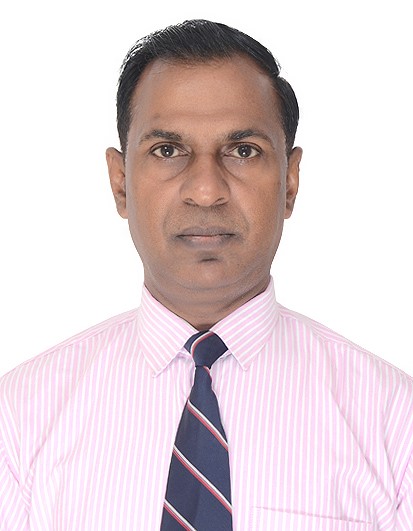 Welcome Message from Chief Librarian!
It gives me immense pleasure to welcome you to Library Resource Centre Sushant University. The Library offers a balanced combination of print and digital collections. Keeping in pace with the above spirit and Sushant University's goal to "promote quality education, the spacious, Central Library offers a platform for research, innovation and development. The LRC has a rich collection of more than 52496 volumes with 22,307 unique titles spread across all the libraries located in different academic blocks of university campus. The online databases like JSTOR, SCC Online, Manupatra and EBSCO: Academic e-Book Collection and membership of digital consortia's DELNET, National Digital Library of India, Sodh Ganga, and Sodh Sindhu, UGC Infonet – INFLIBNET and professional bodies offers a truly rewarding stimulus infrastructure and experience for students and academia community.
The LRC would like to support you in your studies and in making good use of your knowledge; we will help you to locate, select and acquire the information you need from what may seem like a rather daunting mountain of material.
To create awareness of the resources available to active users make full use of them, the library organizes Orientation Programme for library users which is usually beefed up by conducting continuous user education. The University Library continually works to further the development of its services and has a global presence. Our aim to provide you the best possible service. The library truly offers world class infrastructure and is active partner in research, innovation and development @ LRC Sushant University.
I look forward to meeting with you either in person or virtually and welcome your questions, comments, and suggestions for the improvement of library services.
Dr Dharmendra Harit
Sushant University, Sec. 55,
Golf Course Road Gurugram Haryana - 122003
Email.chieflibrarian@sushantuniversity.edu.in
Office Contact No. 0124 -4750-518
About Library Resource Centre, Sushant University
Library Resource Center (LRC) is a backbone of academic and research activities of the University. It supports teaching, learning, research and innovative activities of the University. The University has Learning Resource Centre consisting of 3 fully enabled libraries spread over more than 11634 square meters situated in different academic blocks to facilitate access with minimum movement of students which can accommodate approximately 225 + readers at a time. The library is entirely devoted to the scholastic needs of students, research scholars and faculty. It carries a wide range of publications in the areas of Computer, IT, Civil, Mathematics, Physics, Electronics, Electrical Engineering, Hotel Management, Hotel management, law, Pharmacy, Planning and Development, Architecture, Design, Health Science along collections in Humanities and Social Sciences etc. LRC has been pooling latest quality books on competitive examinations and general reading books. LRC adopts open shelf system, which offers freedom to students to visit, browse, read and explore any documents available on the shelves. The library has also been subscribing to over 114 national, international journals and magazines in print form. Subscription of various local, regional and national newspapers in Hindi and English is the key part of the library. The LRC activities are fully computerized with the help of in - house Library Management Software, known as 'TCSion'.
Apart from print collection, LRC has subscription of Hotel Management, Hotel management, law, Pharmacy, Planning and Development, Architecture, Design, Health Science and allied areas related online databases, which offer huge collection of full-text resources in all key areas.
LRC has been an active member of Developing Library Network (DELNET), National Digital Library of India (NDL), e-Shodh Sindhu, Shodhganga, and utilizing its Inter Library Loan and document delivery services on regular basis. The LRC collection is growing rapidly and intends to add two to three thousands unique titles every year. The LRC is doing its best efforts to give quality services to its users by using the state-of-the-art facilities.
LRC Objectives:
The main objectives of Central Library of Sushant University are stated as the following: -
To educate and assist students and staff in the identification and effective use of information resources
To preserve all collections/materials and maintain/upgrade infrastructure to enhance the quality of services
To provide access to information resources regardless of location.
To collect library materials in all formats, broaden and update all collections to meet the needs of programs and support teaching, research, innovation and training
To automate complete function of all process of the library using ICT
To provide current library materials and databases that support academic curriculum.
The LRC Advisory Committee:
This is notified for the information of all, that the L IBRARY COMMITTEE has been reconstituted, as per the details given bet ow, w.e. f. Feb 14, 2022.
Composition:
Dr. Garima Parkash, Dean, VHTBS Chairperson
Dr. Chhavi Singla, Professor, Department of Pharmacy Member
Mr. Pritam Lanka, Associate Professor, SOD Member
Dr. Dinesh Rat, Associate Professor, SET Member
Dr. Neena Singh Zutshi, Professor, SAA Member
Dr. Anjali Sehrawat, Assistant Professor, SOL Member
Mr. Sunil Kumar, Assistant Professor, VHTBS Member
Ms. Shweta Thusoo, Assistant Professor, SHS Member
Dr. Naveen Nandel, Assistant Professor, SOB Member
CFAO or his Nominee Member
Chief Librarian Member Secretary
Library Resource Centre: Rules
General rules:
Only registered members are allowed to use the Library. Members should always carry their ID cards while using the Library.
Readers should observe silence inside the Library.
Usage of Mobile phones is not permitted inside the Library Premises.
Readers' tickets are non-transferable.
Borrowers must satisfy themselves with the physical condition of the book before borrowing.
Members are themselves responsible for books issued against their lost tickets.
Readers are not allowed to bring their personal books or any printed material in book form inside the Library, for which designated room only is to be read.
Members must show their Library Cards while entering the Library, borrowing books and journals and at any time if asked to do so by the Library staff.
The belongings like bags, umbrellas, tiffin box and other personal belongings etc. are to be deposited at the Property Counter at the Reader's own risk.
Every member must sign the register available at the entrance.
Members are free to browse the books, as there is Open Access in the library. Once the books are taken out of the shelves they should not be replaced by them, as they may be misplaced. They should be kept on table only.
Readers should not write in, mark scratches and disfigure, damage books or furniture of the Library.
Network will not be provided on Laptop brought inside the Library. The library shall not be responsible for the loss of Laptops.
Chewingum, pan, spitting, smoking, eating, sleeping and talking loudly is strictly prohibited in the Library.
Newspapers, magazines, and journals must be read only in the Library on specific table/ stands and should not be taken out to any other reading area.
Books and novels are not allowed to be read in the digital and journal section of the library. Reading hall should be used for the same.
No Library material can be taken out of the Library without permission.
Any one who violates the rules and regulations of the Library shall be liable to lose the privileges of Library Membership.
Not withstanding anything contained in these rules, the decision of the Vice Chancellor of the University in all matters shall be final and binding.
The Chief Librarian, with the approval of the Library Advisory Committee reserves the right to add, delete, alter or modify any of the above rules as and when required.
·Procedure for Membership:
All the members of Sushant University (Student, Faculty and Staff) are eligible for library membership free of cost. All the registered student's / faculty members can borrow books from the library through their Smart Card. The books may however, be re-issued on the due date.
Lending Rules and Restrictions:
Circulation rules:
Periodicals will not be issued as these are for reference, in the Library only.
Students can be issued four (4) books in total for fourteen (14) days & can get them re-issued if required by the student, subject to the condition that there is no requisition for the book / pending demand.
Faculty Members can be issued Ten (10) books for semester.
Reference Books can be issued for overnight only in exceptional circumstance with the recommendation of Dean of School/ HODs.
Students can reserve the books at the circulation counter in case those are already issued.
Reference books, project reports, theses (dissertations), periodicals, bound journals are not issued to student's / faculty members. They are to be referred to within the library premises only.
Project reports, Dissertations submitted within last five years are given for reference within the Library only. Written permission of the Dean of School/ HODs concerned is required in such cases.
Project reports, Dissertations, can not be photocopied.
The Chief Librarian reserves the right to recall any book issued to the borrower even prior to the due date of return, if necessary.
At the end of every academic session, the member will have to obtain a "No Dues Certificate" from the Chief Librarian, failing which he will lose his library membership.
The borrower shall be responsible for the safe return of the books to the library. In the case of damage or loss of books the member/ staff will have to replace the lost book with a new book or will have to pay the double cost of lost book / document.
Stealing or damaging the property of Library or misbehaviour with library staff shall be considered an act of indiscipline, which will call for strict disciplinary action, fines and cancellation of Library membership.
The Library staff is authorized to check any students' bag & belonging, if needed.
Non-member visitors are not permitted to use the Library without the permission of the Chief Librarian
Late Book Fine (Overdue charges):
Issued books returned after due date attract overdue charges. For text books it will be Rs.5/- per day.
If students and faculty lost the book than he has to pay price of the book + equal amount as fine+Rs.100.00 processing charge of each book.
Clearance certificate: All library documents will have to be returned along with
the dues, fine etc, if any, by the individuals (staff, faculty etc.) at the time of leaving Sushant University and obtaining 'clearance certificate' from the library is mandatory.
Resource suggestion: Requests for new books, journals, CDs, or other information resources may be sent to the library with maximum ordering details available. Please use any of the following modes for ordering: - E-mail
(c) Recommendation form (accessed from Sushant University Library) Please allow a reasonable time for procurement and technical processing of the books i.e. 20 days and 2 months for Indian and international books respectively. Purchase of documents directly by individuals is discouraged. Duplicate copies are not accepted for the collection.
Cyber/ Repository/E-resource/E-books/ Digital Library rules:
Cyber Library is to be used for academic purposes only.
Online Chatting in the Cyber Library is not allowed.
Users are not allowed to carry eatables and drinks in the Cyber Library area.
Readers must carry their Library ID card while using the Cyber Library. They must show their ID card on demand.
Readers are not to share their net access ID and Password with other students.
Changing the settings and display of the Computers kept in the Cyber Library/Reading Hall are not allowed.
Playing games on computers is strictly prohibited in the entire Library premises.
Students should take care of their Pen drives, CD/DVD ROMs, Cell Phones, and Wallets etc.
Browsing of Dating, Networking of friendship and porn website is strictly prohibited. Strict disciplinary action will be taken against the defaulters.
LRC Working Hours:
The LRC opens all days of the week under following timings:
| | |
| --- | --- |
| ► Monday to Friday | 9:00 AM to 5:00 PM |
LRC will remain closed on Holidays listed in the Academic Calendar of the Sushant University.
All online resources can be accessed 24x7.
Any change in the LRC timings will be notified in advance.
For any queries please mail at: dharmendraharit@sushantuniversity.edu.in, OR library@sushantuniversity.edu.in
Infrastructure
The LRC is equipped with a well-designed state-of-the-art infrastructure to complement the requirements for reading and research. The space is fitted-out and well stocked with relevant and appropriate learning and information resources, both in print and electronic. The resources are armed with latest collection of Books, Journals, Magazines, e-Journals, e-Books and Databases from globally known publishers. Our major focus is to procure online/digital learning resources, which allow users to access them anytime, anywhere 24×7.
Future Developments
The Library Resource Centre is currently in process of creating innovative Research Support Services to strengthen Research Activities at Sushant University.
Keep visiting this space for the updates.
LRC Collections
The LRC has been pooling quality resources in all formats from across the world. Broadly following resources are the highlights of the library collection.
Print Resources
Books
Periodicals
Newspapers
Specialized Print Resources
E-Resources
LRC Collection (As on 20 February, 2022)
Documents

Scope

Titles

Total Volumes

Books

All areas

22307 +

52496 +

E-Books

All areas

3.30 Lakhs

3.30 Lakhs

E- Journals

All areas

1 Lakh

1 Lakh

Print Periodicals

International Journals

18



117

National Journals

97

Magazines

2

Theses

Ph. D Theses

41

41

Dissertations

M. Tech

00

B. Tech

Bound Volumes (Journals)

00

00

Newspapers

All areas

13

27

Conference Proceedings

All areas

23

23

CDs and DVDs

All areas

3800

7400
Sr No

Name of Department

National Journals

International Journals

Magazines

Total

1

School of Law

41

1

42

2

School of Art & Architecture

11

16

27

3

School of Design

4

School of Planning & Development

5

School of Engineering

8

8

6

School of Management

19

19

7

School of Tourism and Hotel Management

1

1

8

School of Health Science

9

School of Pharmacy

17

1

18

Total

97

18

115
Total National Journals: 97
Total International Journals: 18
Law Journals
National Journals
Accident and Compensation Cases
AIR Civil Cases
All India Reporter
Allahabad Law Journal
Banking Cases
Criminal Law Journal
Federal Law Review
Journal of Intellectual Property Rights
Labour and Industrial Cases
Lucknow Law Times
National Journal of Real State Law
Practical Layer
Legal News and Views
Yojana: a developing monthly
Kurukshetra: a journal of rural Development
Social Action by ISI
Journal of Indian Law Institute
Indian Journal of Health and Medical Law
Journal of Constitutional Law & Jurisprudence
ILI Newsletter
Indian Bar Review
International Review of Red Cross
The Practical Lawyer
Consumer Protection Judgement Journal EBC
Law Teller Law teller
Journal of National Law University
Journal of Human Rights Law and Practice
Journal of Family and Adoption Law
Journal of Intellectual Property Right Law
Journal of Law of Trots and Consumer Protection Law
Journal of Corporate Governance and International Business Law
Journal of Capital Market and Securities Law
Journal of Banking & Insurance Law
National journal of Labour and Industrial Law
National journal of Real State Law
National journal of Criminal Law
Regulation
NLUD-ISV Journal of Victimology & Victim Justice
National journal of Environmental Law
National journal of Cyber Security Law
Journal of Taxation and Regulatory framework
International Journal
International Journal of Political Science Law and International Relations
Art & Architecture Journals
National Journals
1 Home Trends
Indian Architecture & Builder
Indian Concrete Journal
Metropolis
Elle Décor
Society Interiors
Architectural Digest
Civil Engineering & Construction Review
Context: Built Living and nature (Online)
CW Interiors
Architecture Theory Review
International Journals
A + U
AA Files
ABITARE: INT. Design Magazine
Art India
Architectural History
Architectural Record
Architectural Review
Detail: Review of Arch. & Constructions
Domus India
Down to Earth
G A Houses
Japan Architecture
Journal of Landscape Architecture
Landscape Journal
Wallpaper
Architecture + Design
Pharmacy Journals
National Journals
CIMS
Indian Drug
Journal of Chemistry Sec-A
Indian Journal of Chemistry Sec B
Indian Journal of Experimental Biology
Indian Journal of Natural Product and Resources
Indian Journal of Pharmaceutical Education and Research
Asian Journal of Pharmaceutics
Indian Journal of Pharmacology
International Journal of Advances in Drug Delivery
International Journal of Advances in Pharmacological Science
Int Journal of Pharmaceutical Science & Educational Research
Int Journal of Pharmacy and Technology
International Journal of Pure and Applied Chemistry
Journal of Intellectual Property Rights
MIMS India
The Indian Journal of Hospital Pharmacy
List of Management Journal
National Journals
Forbes
Management Effigy
Prestige Journal of Management and research
Outlook
Management Research
Dalal Street Investment Journal
Supply Chain Management
Applied Finance
Financial Risk Management
Educational Post
Rajgiri Management Journal
Journal of International Relations
Case Folio
Entrepreneurship development
AIMS Journal of Research
Indian News
University News
English Studies
Brand Management
List of Engineering Journals
National Journals
Gate Study Material
Open Source
Structural Engineering
Electrical and Electronics Journal
Journal of Computer Science
IETE Technical Review
Journal of Telecommunication
Journal of Information Technology
Tourism and Hotel Management Journals
National Journals
Hospitality Biz
List of Newspapers
| | | |
| --- | --- | --- |
| Sr. No. | Name of Newspaper | Language(version) |
| 1 | The Hindu | English |
| 2 | Hindustan Times(HT) | English |
| 3 | Times of India (TOI) | English |
| 4 | Mail today | English |
| 5 | Mint | English |
| 6 | Navbharat Times(NBT) | Hindi |
| 7 | Financial Express | English |
| 8 | The Economics Times (ET) | English |
| 9 | The Poineer | English |
| 10 | Dainik Bhaskar | Hindi |
| 11 | Dainik Jagran | Hindi |
| 12 | Indian Express | English |
| 13 | Business Line | English |
| 14 | Millenium | English |
| 15 | Employment News | English |
Digital Resources
E-Journals Databases:
The Library subscribes to a range of online databases to help users with their research and academic pursuits. Library subscribes to SCConline, Manupatra, Ebsco Academic E-books Collection and JSTOR. The LRC is institutional member of DELNET databases, National Digital Library of India (NDL), Shodhganga, and E-Shodh Sindhu which can be accessed campus wide through IP authentication.
E-books:
You can access high speed internet access at workstations or use Wi-Fi, to read the e-books through online databases subscribed by the LRC available at the Reference Desk.
E-Journal Portals Access:
Name of Databases

Coverage Area

URL Link

Access Mode/Availability

JSTOR

Architecture & Design

http://www.jstor.org/

IP Based: Campus wide

Manupatra

Law

http://manupatra.com

User ID: ansaluniv

Password: ansaluniv

SCC Online

Law

https://www.scconline.com/

IP Based: Campus wide

E-Books Portals Access:
| | | | |
| --- | --- | --- | --- |
| Name of Databases | Coverage Area | URL Link | Access Mode/Availability |
| EBSCOhost (E – Books) | Management | http://search.ebscohost.com | IP Based: Campus wide |
Library Membership Portals Access:
Name of Library Membership

Coverage Area

URL Link

Access Mode/Availability

DELNET

All Subjects

http://delnet.in/

Username: hraug

Password: aug55

National Digital Library

All Subjects

http://ndl.iitkgp.ac.in

IP Based: Campus wise

Shodhganga

All Subjects (Thesis)

https://shodhganga.inflibnet.ac.in/

IP Based: Campus wise

E-Shodh Sindhu

All Subjects

https://ess.inflibnet.ac.in/

IP Based: Campus wise
Digital Library:
Digital Library is an Institutional Repository of Sushant University. We have 15 Computer systems in digital library including all departmental unit of Central Library.
Services
Borrowing Service:
This is the key feature of library services. For availing lending (issue/return) service students need to produce Identity Card of the university. The LRC lending service is fully computerized with the bar-code technology through TCSion library management software. The books can be checked out and returned under the specified library rules.
Category

U.G. Students

P.G. Students

Ph. D

Faculty

Staff

Limit

Days

Limit

Days

Limit

Days

Limit

Days

Limit

Days

Text Books

4

15

4

15

4

15

10

6 Months

2

30 days

Reference Books: Coopetition & Rare Books

Not allowed (Reference collection may be referred inside the library premises only)

Periodicals (Back)

Not allowed(Reference collection may be referred inside the library premises only)

CDs/DVDs

Not allowed(Reference collection may be referred inside the library premises only)
Reference Services:
LRC users may approach the Reference Desk for getting any information or any type of assistance for using LRC resources and services. The LRC do have separate collections of Reference and reserve materials for short queries such as encyclopedias, dictionaries, handbooks, Maps, Text Books, General Books etc.
Reservation Service:
Book(s) can be reserved if required. However, the LRC will not keep the book reserved for more than one day, and thereafter, the same book will be issued to the next student in waiting.