The Knowledge Resource Centre (KRC) of Sushant University is the soul of the University spread over a carpet area of approx. 5000 sq. feet. It has three sections including a main section and has two auxiliary sections where 200 students can be accommodated at a time. It has an extensive collection of latest books and journals, both in print and electronic form. The university has also subscribed to the online Journals and database like IEEE, EBSCO host, JSTOR, MANUPATRA and also member of DELNET for academic and research requirements of the students and faculty members. KRC of the University has a very active learning ambience which proudly proclaims to have rich knowledge resources including approx. 45,000 books & CDs on Architecture, Applied Science, Biotechnology, Computer Science, Design, Engineering, Education, Humanities, Hotel Management, Management, Literature, Law and Liberal Arts, etc. It also has a vast collection of reference books; handbooks, dictionaries and encyclopedia on the subjects to cater to the need and the requirements of the faculty members, researchers, and students. The Library is fully automated & computerized by LS Ease software.
Library Collection
We have over 40,000 vols. Of quality books besides number of printed journals, Magazines, online journals and databases ( J-STOR, MANUPATRA etc.), academic report, Slides, Maps, DVD etc.
Library Staff
S No.
Staff's Name
Designation
1
Dr. Rama Nand Malviya
Chief Librarian
2
Mr. Shankar Kumar Dey
Librarian
3
Mr. K. P. Singh
Assistant Librarian
4
Mr.Murari Kumar
Assistant Librarian
5
Ms. Upasana Yadav
Assistant Librarian
6
Mr. Ajay Kumar Pandey
Library Attendant
7
Mr. Ramji Chaurasia
Library Attendant
Website: www.sushantuniversity.edu.in
Email Id: lrc.workshop@ansaluniversity.edu.in
We look forward to receiving the nominations for participation.
How To Reach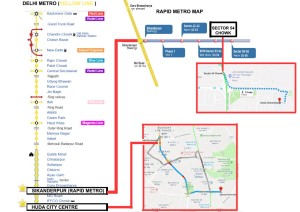 Library Rules
Insights into National Workshop on "KOHA" (An Open Source Integrated Library Software) organised on June 15-17, 2018, at Sushant University