Sushant School of Art and Architecture
IUDI Seminar
IUDI India along with Sushant School of Art and Architecture, Sushant University, hosted the 7th National Urban Design Thesis Seminar and Colloquium on 2nd and 3rd of November 2018 at SSAA Gurgaon. The urban design national thesis seminar is an annual event that intends to showcase visions across the nation through the best post graduate theses from various urban design programmes in our country. In this two-day long event, SAW architects, urban designers and other professionals came together in large numbers to discuss and delve into urban issues faced by the cities and contemporary societies, developed and presented by student led initiatives.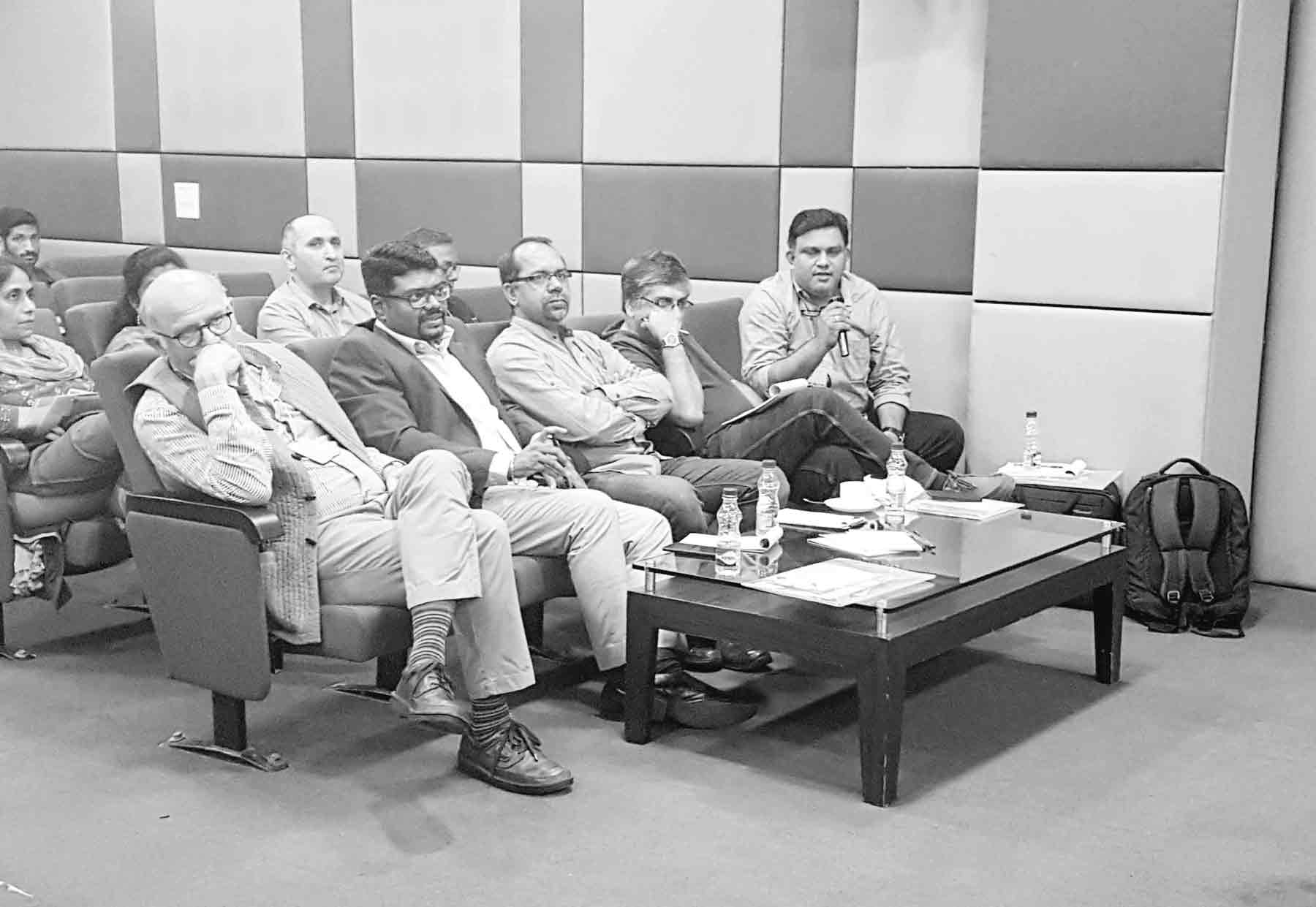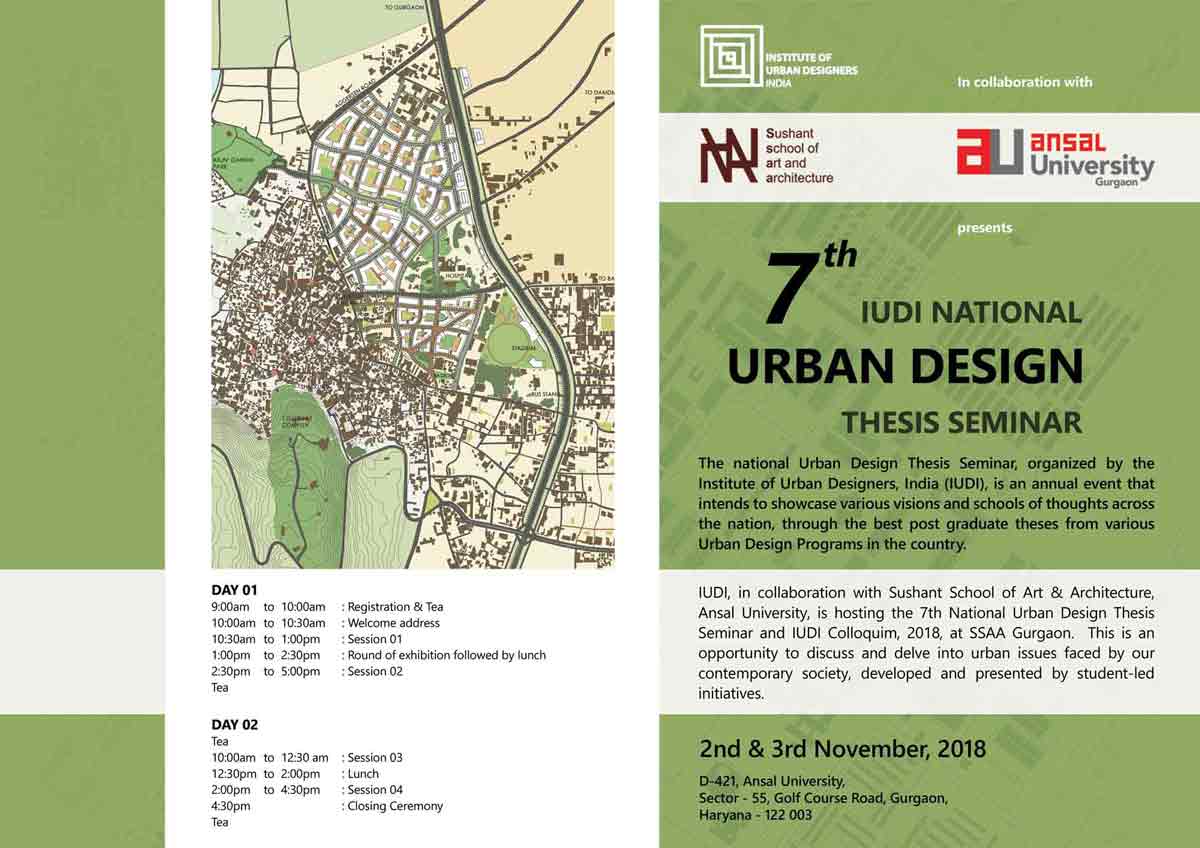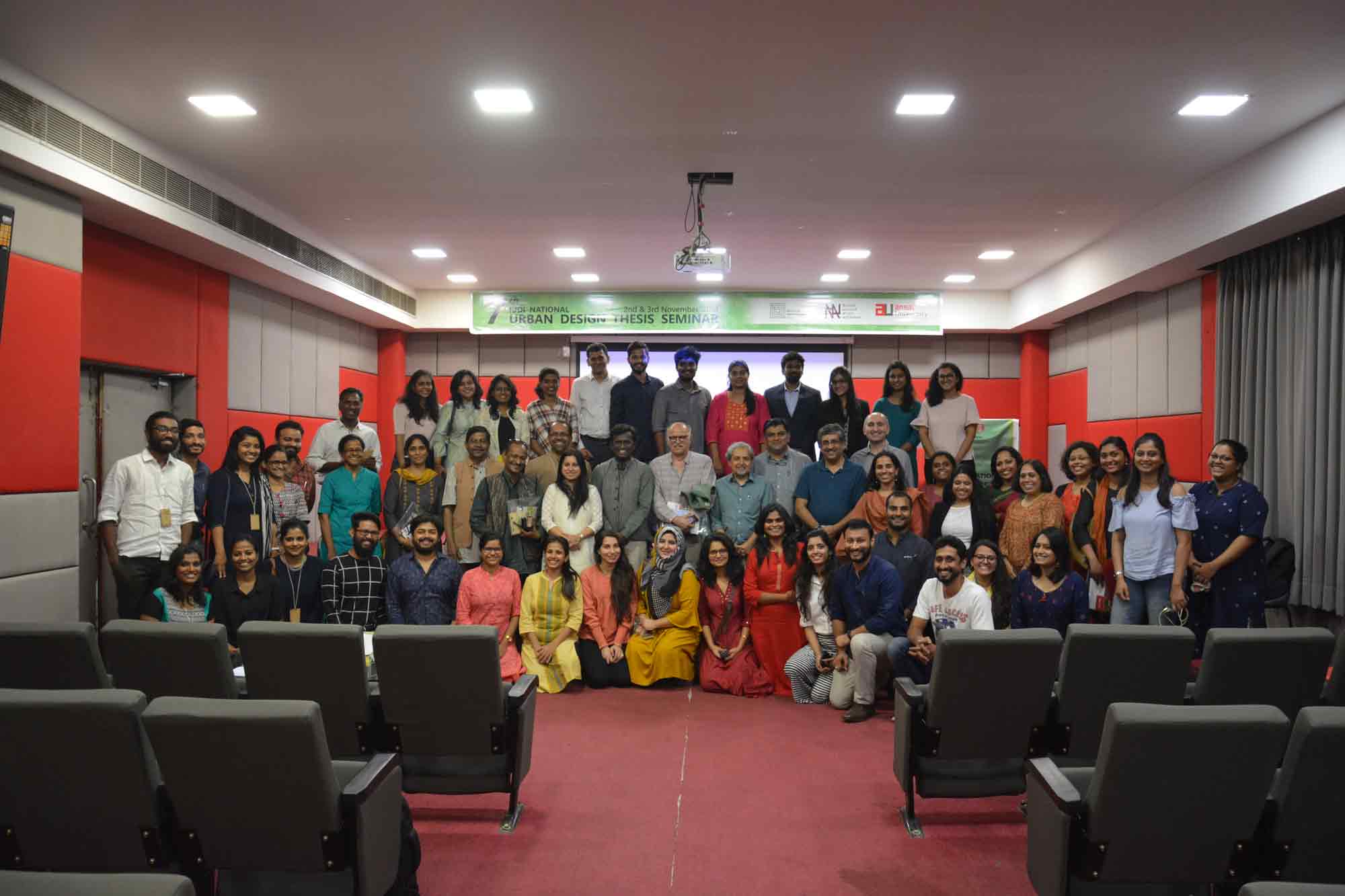 Urban Rooms
The Workshop on Urban Rooms consciously tried to move away from the dichotomy presented in the relation between inside and outside. On one hand, Interior has become a never fading style of urban form. "90% of our lives is spent inside. Urban life is an interior affair... The city is a massive aggregation of interior environments; our homes, our workplaces, the restaurants and bars that we socialize in, our daycare services and schools, or our doctor's office" On the other hand, the idea of the city as a lived experience engages with our needs to get uniqueness and particularity in our daily lives.
In this workshop, we tried to understand the city (Gurgaon) as a live experience. We made efforts to bring out the uniqueness of its various environments by translating the 'urbanity' into controlled 'rooms'. By doing this, we continuously questioned the nature of 'interiority' and 'urbanity' and the boundaries particularly.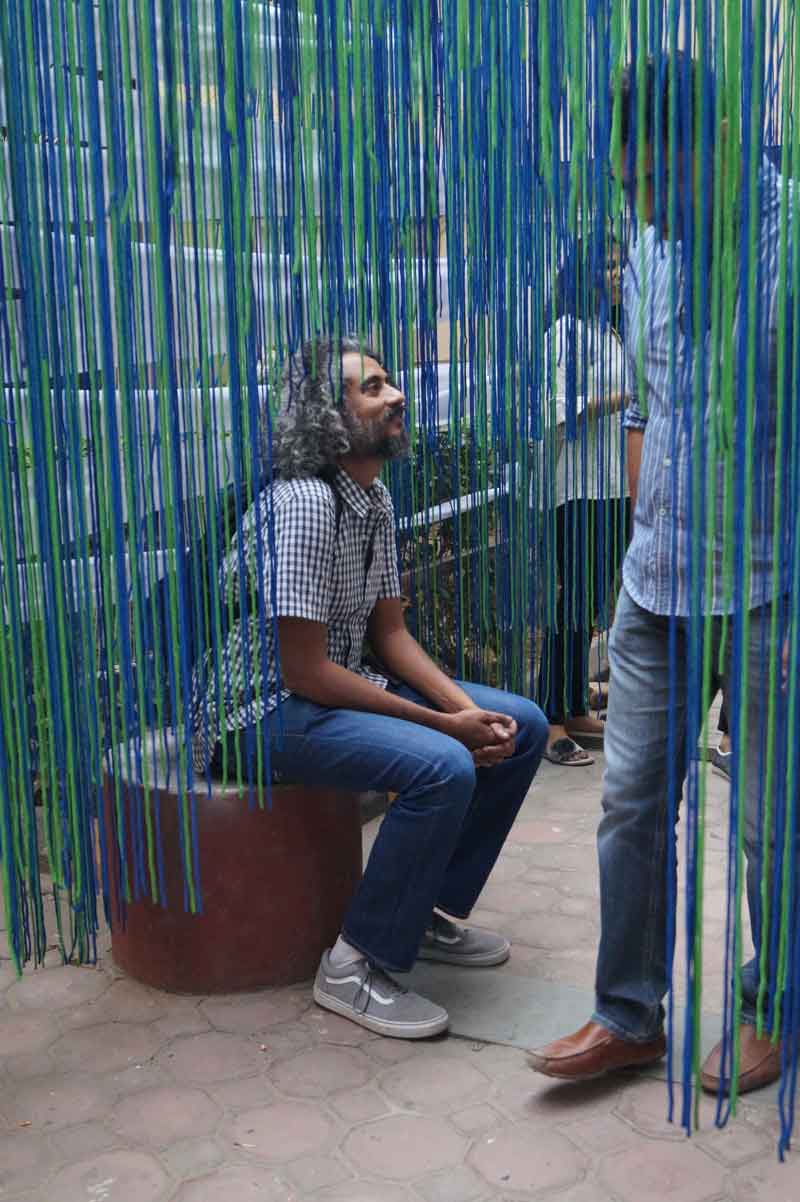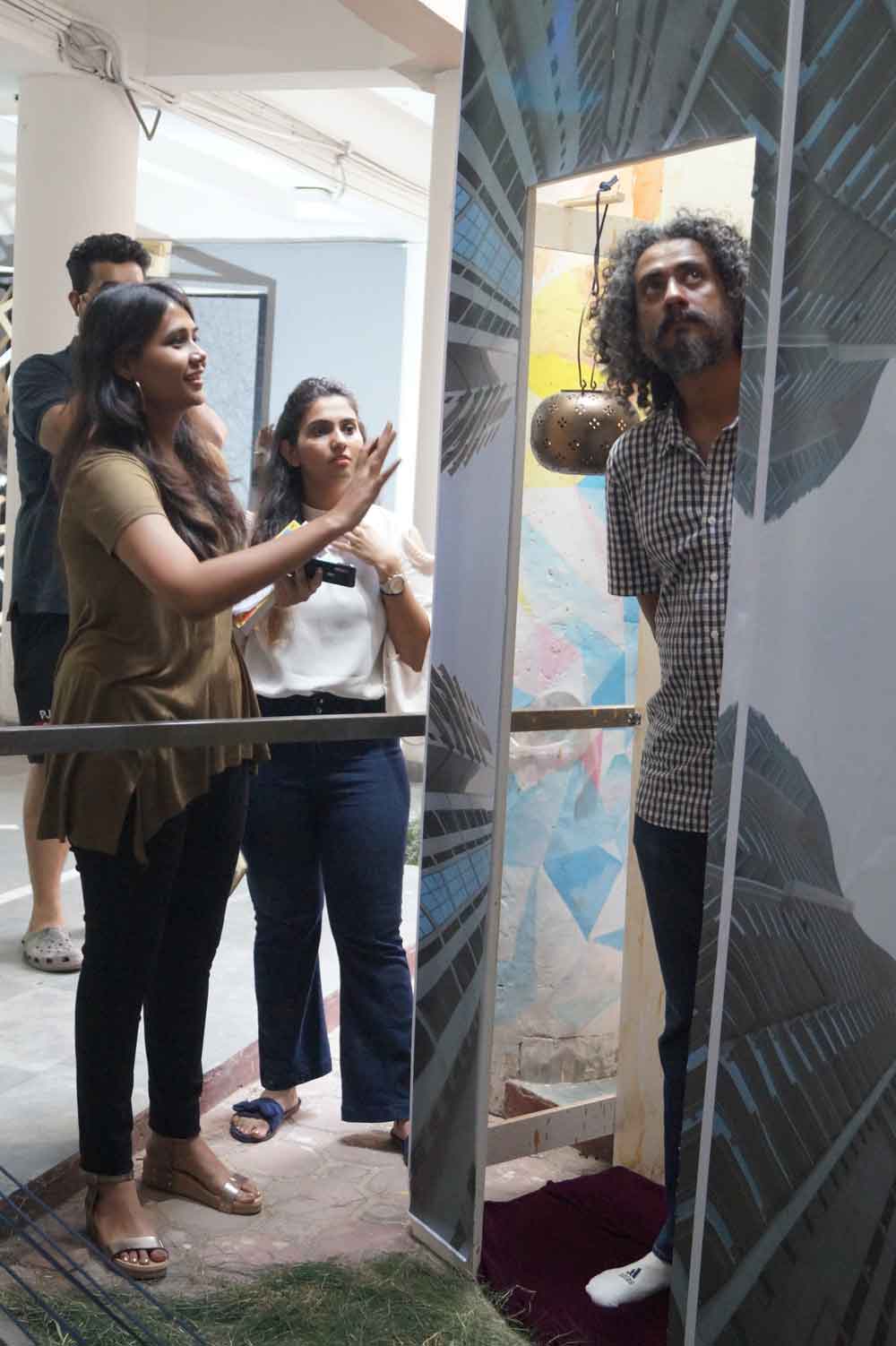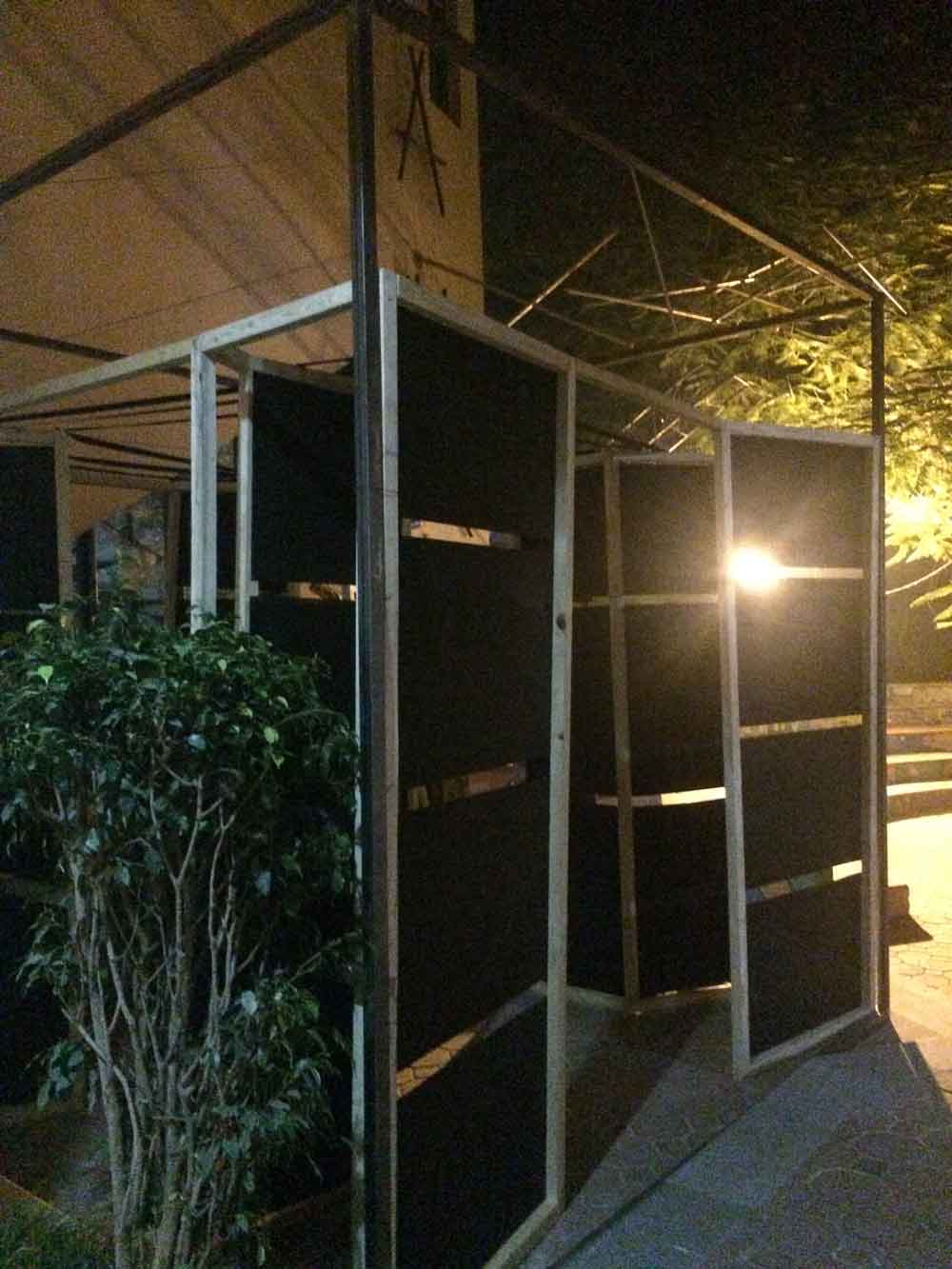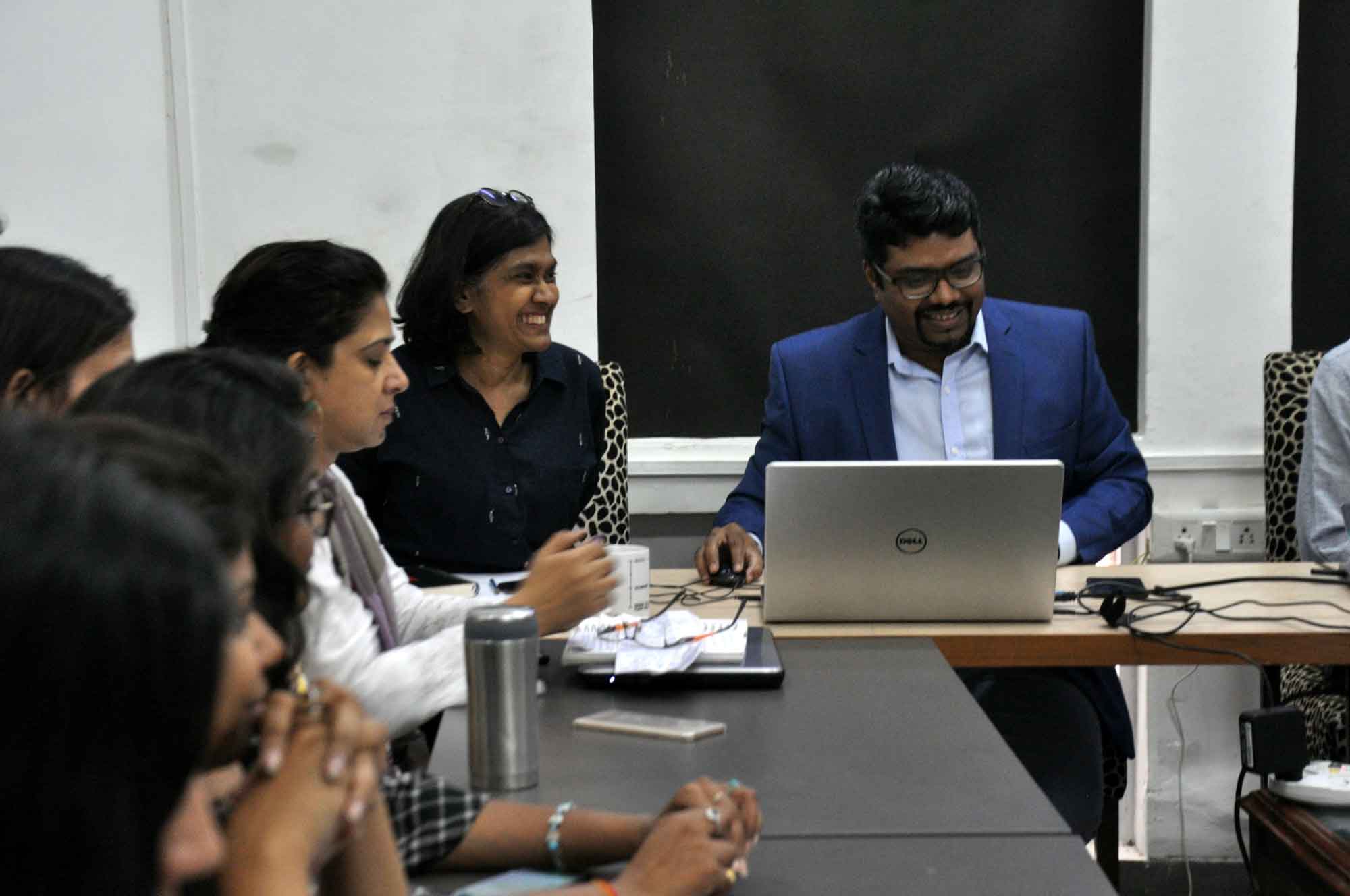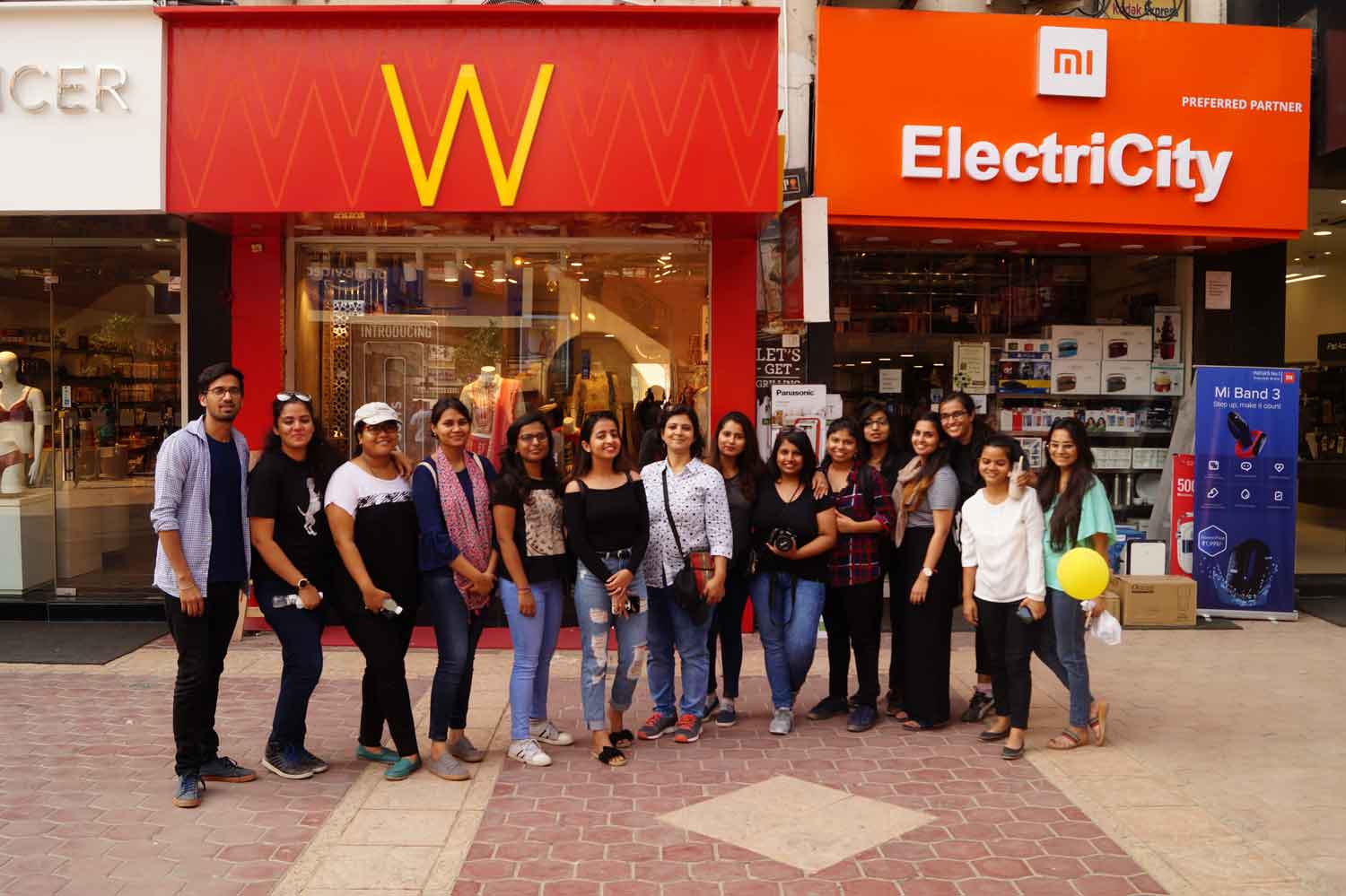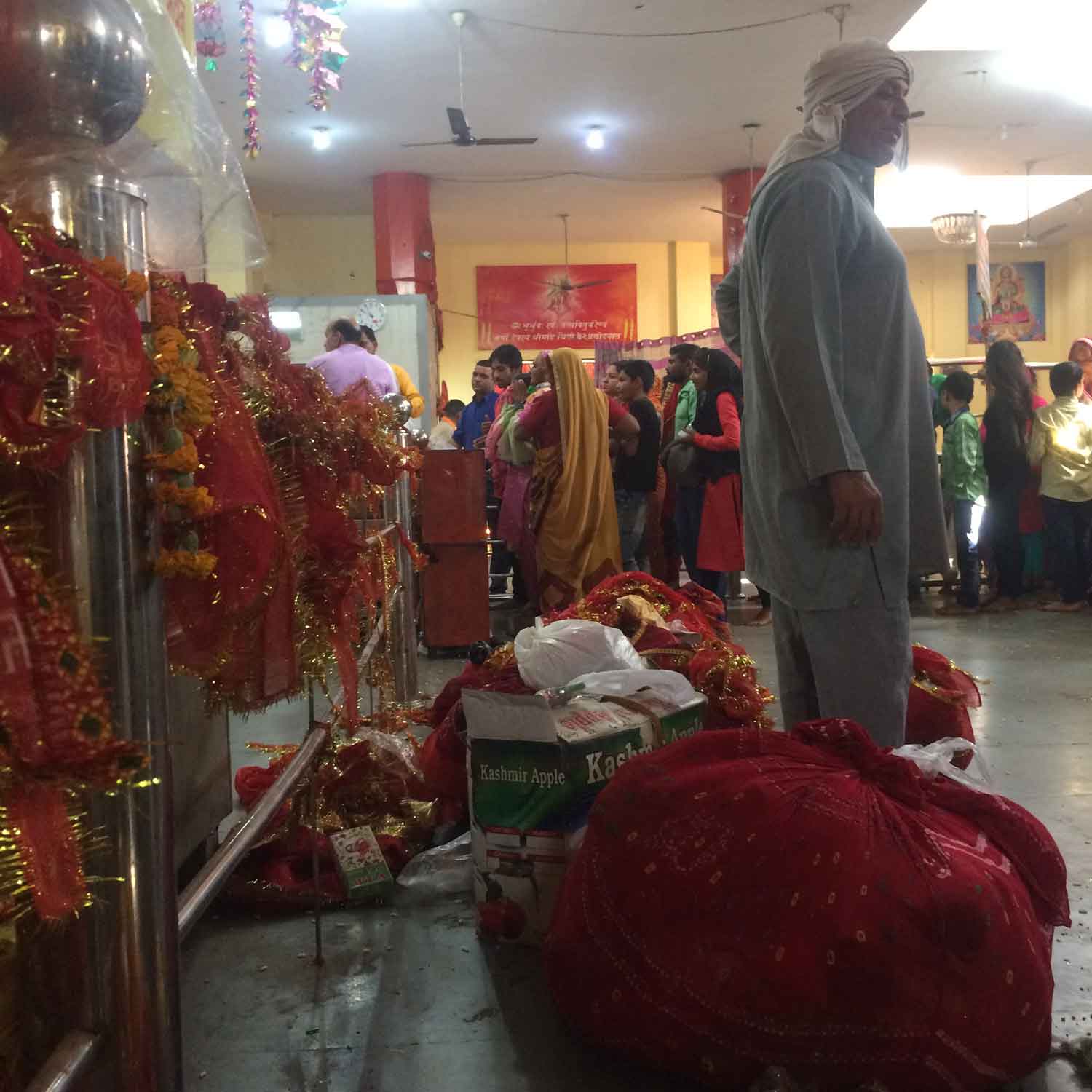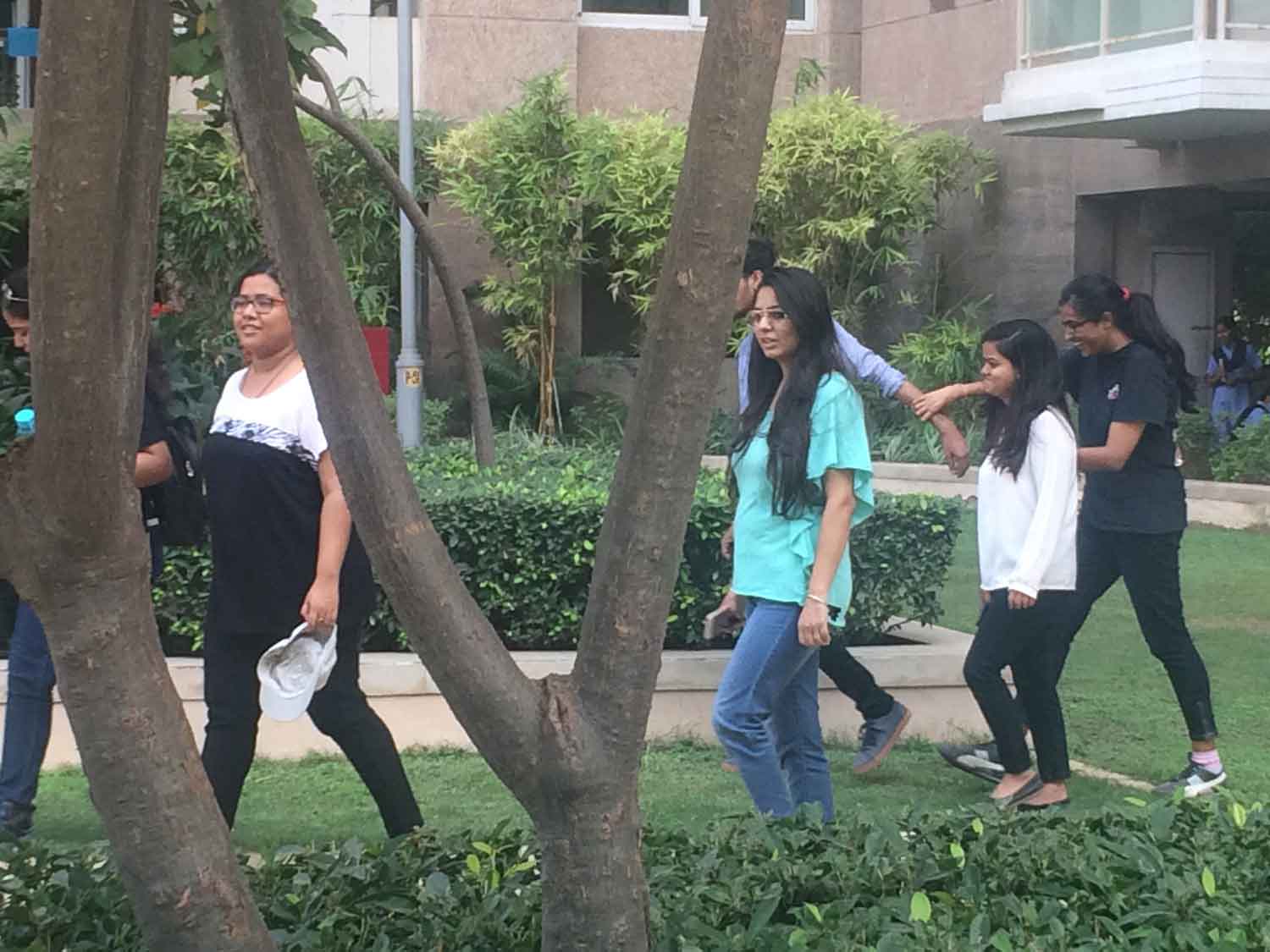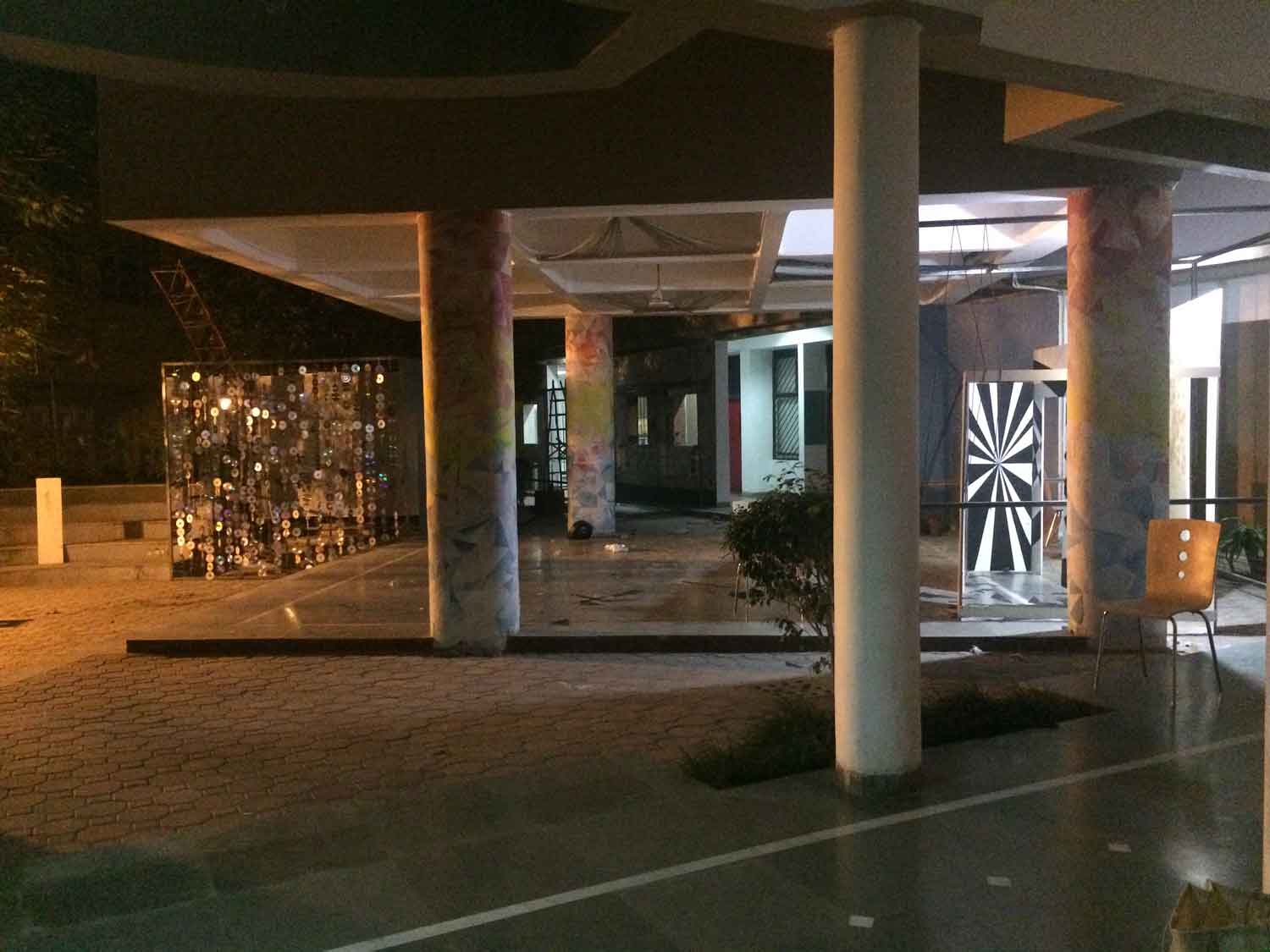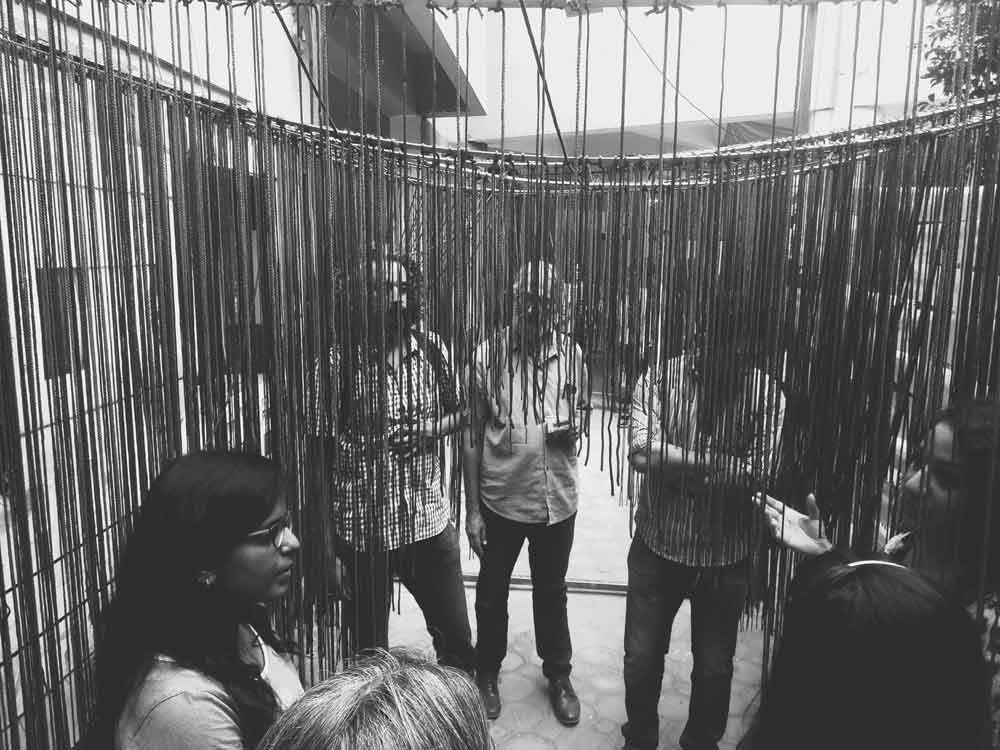 School of Hospitality Management
The future belongs to those who believe in the beauty of their dreams!
It is a matter of pride to see that eleven students of Vatel School of Hospitality Management, Sushant University, have been selected for a year-long internship – leading to a possible career opening in the USA. The students have secured openings in the following organizations: Conrad Miami, Hyatt Dallas, Ocean Edge Resort & Golf club (Brewster, Massachusetts) and The Phoenician Resort (Scottsdale, Arizona). There are a lot of Indian hospitality entrepreneurs in different parts of the USA and most of them, who started their journey as employee of hotels or small restaurants, are now successful businesspersons. They have popularized Indian curries and bar-be-que from coast to coast.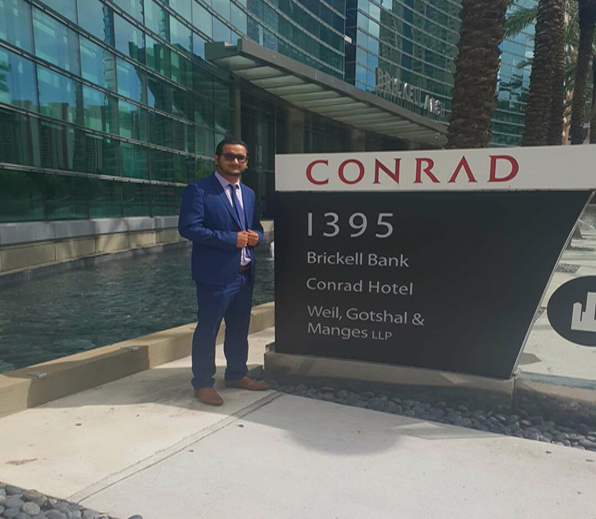 School of Engineering and Technology
Ms. Dravisha Katoch, 2nd Year Student of Computer Science in School of Engineering and Technology, represented Sushant University at The Harvard Project of Asia and International Relations Conference, which was held in Kuala Lumpur, Malaysia. She got a chance to listen to eminent speakers like Nobel Peace Prize Laureate Mohammed Yunus, Dr. Jeffrey Cheah, Founder & Chairman of Sunway Group etcetera. She participated in panel discussions, which were insightful about the startup culture in Asia, and how banking is necessary and banks are not. In her own words, she said she was overwhelmed that she learnt on meeting delegates from all over the world and listening to diverse speakers.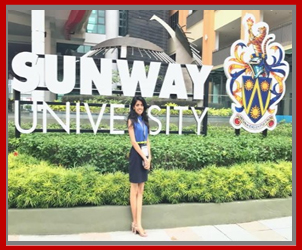 School of Law
Valuing the legacy of Indian Constitution, School of Law, Sushant University honored '69th Constitution Day' by hosting a two-day scholarly event. Various experts from industry and academia were invited to share their legal expertise with the students of School of Law. The event was inaugurated by Hon'ble Mr. Justice Manmohan Sarin, (Former CJI. Jammu and Kashmir High Court) in the august presence of Shri. Sushil Sushant, (Chancellor, Sushant University), Prof. Dr. A.P. Singh, (Professor, I.P. University), Mr. Amar Sundram (Director legal, Ernest and Young), Col. Rajive Chauhan (Registrar, Sushant University) and Prof. Dr. Kanu Priya (Acting Dean, School of Law, Sushant University).
Addressing the enthusiasm of law students, Hon'ble Justice Sarin praised the zeal of scholars in enduring Indian democracy and shared his legal narratives. He underlined the prominence of Indian constitution and clarified the difference between judicial activism and judicial adventurism. During his entire speech, his main focus was lying around the enhancement of legal education and safeguard of Indian constitution spirit. Prof. A.P Singh shared his beliefs on handling the lingual and ethnic diversification in India. His on-field experiences in the context of global and corporate scenario set an instance of loyalty for Indian Constitution among students. Mr. Sundram emphasized his learning on importance of time management in the professional journey of the students.
After the appreciated experiences conversed by the invited guests, the event was concluded with the speech by Col. Rajive Chauhan. He talked about the development and significance of the Indian Constitution. The event progressed to the next phase where several activities were organized including a panel discussion, working paper symposium and a law quiz exclusively for school students.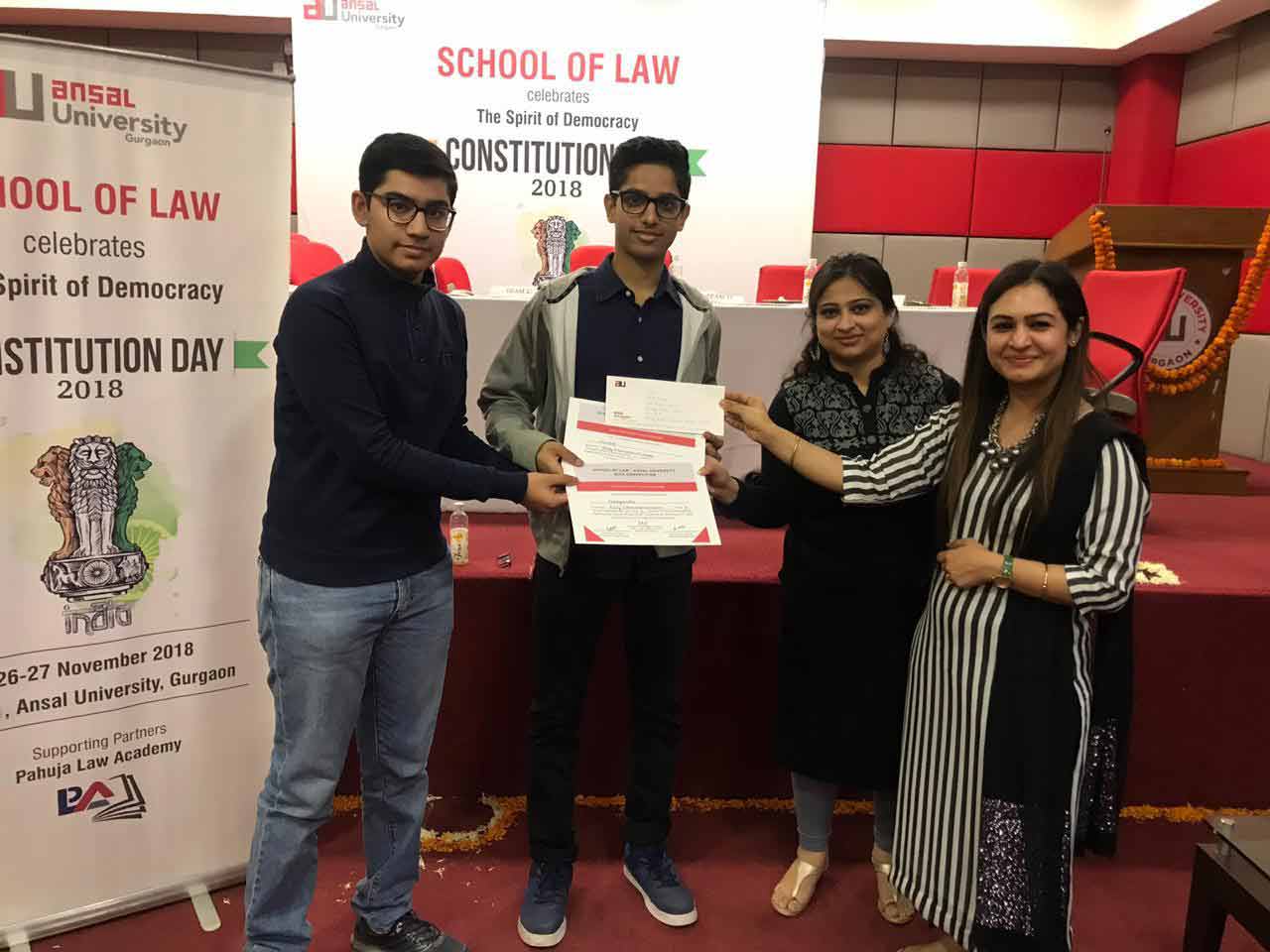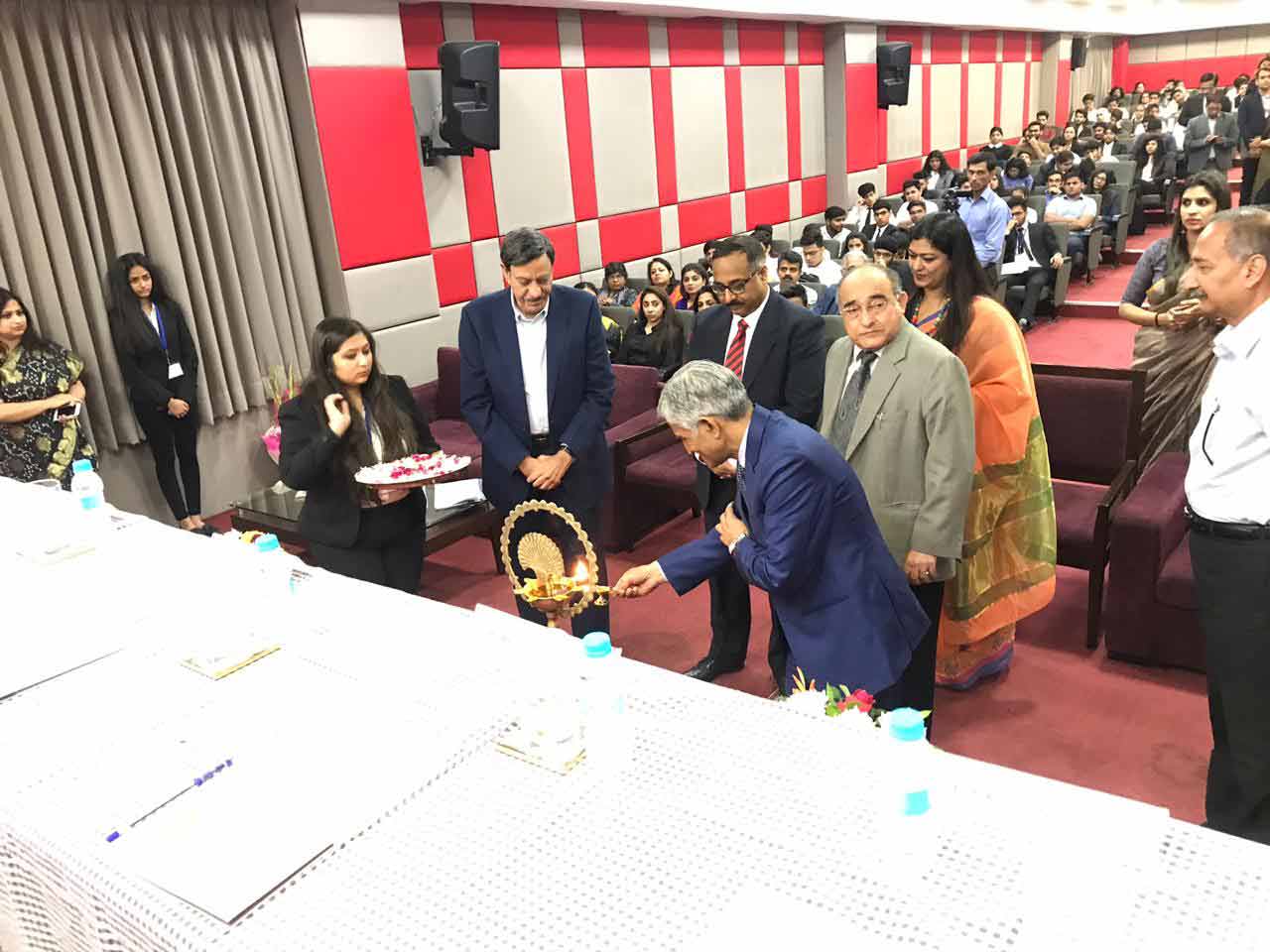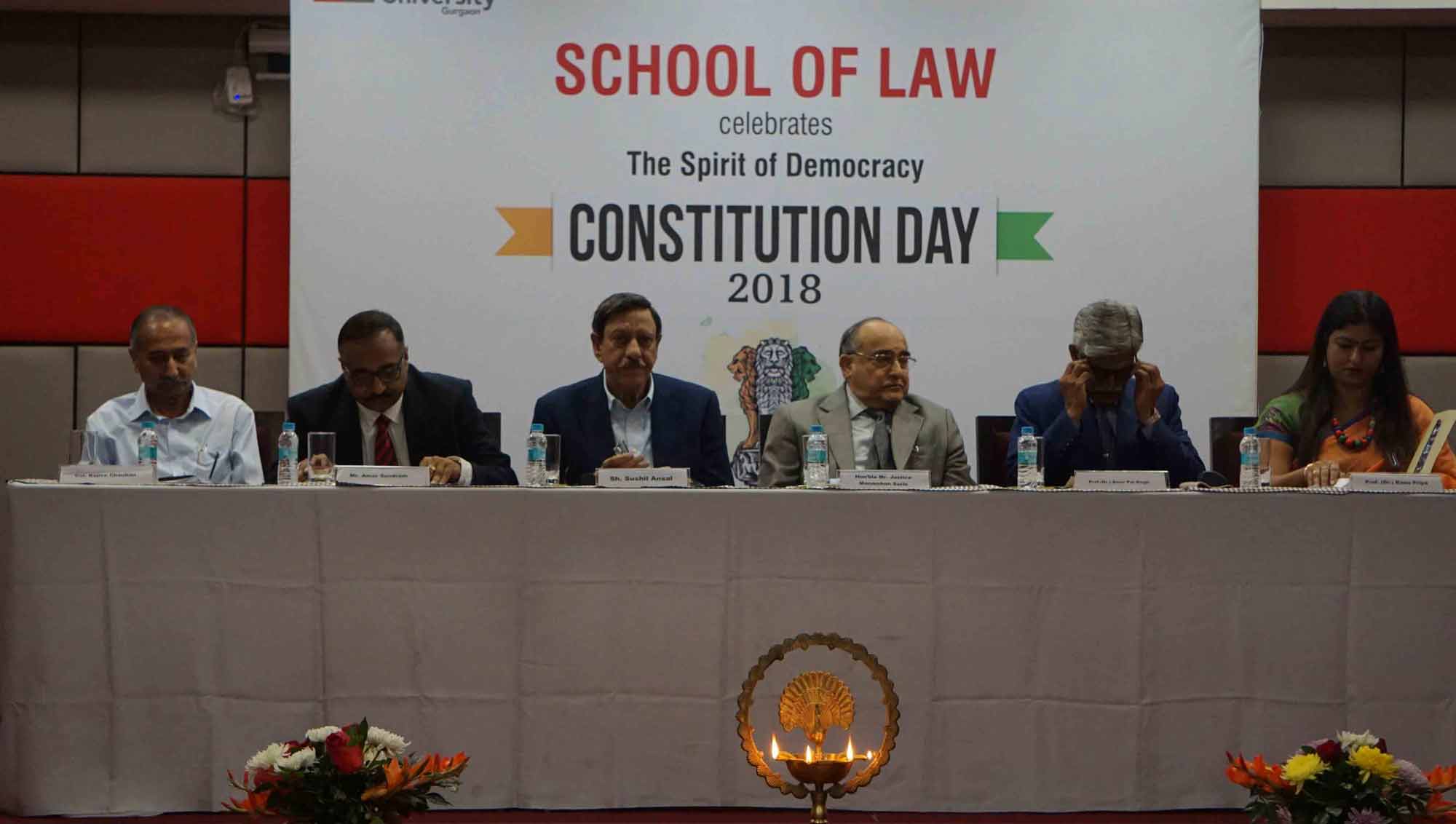 Embarking on Clinical Legal Education
School of Law, Sushant University, became the first law school in Haryana to adopt Legal Care and Support Centre established at Protection office, Mahila Thana, Sector 51, Gurugram. The Centre was officially handed over by Sh. Narender Singh, CJM cum Member Secretary, District Legal Services Authority, Gurugram. Prof. Kanu Priya and Dr. Komal along with the team of PLVs and student members of Sushant University Legal Aid Clinic (AULAC) took over the charge and allocated duties to students to coordinate with the Police In-charge and Protection officer in providing counselling services and redressal mechanism to the women complainants and other distressed people.
Representatives of AULAC regularly visit and provide free legal aid to the downtrodden and members of the society. The students will also conduct research related to the procedure being adopted by women police officials in dealing with complaints and attempts for amicable redressal of disputes. School of Law adopted this Legal Aid Centre and joined hands with the District Legal Services Authority in furtherance of its objective to impart social justice. School of Law has been continuously striving for execution of its mission of social inclusivity and nurture their students with social inclusivity through clinical legal education.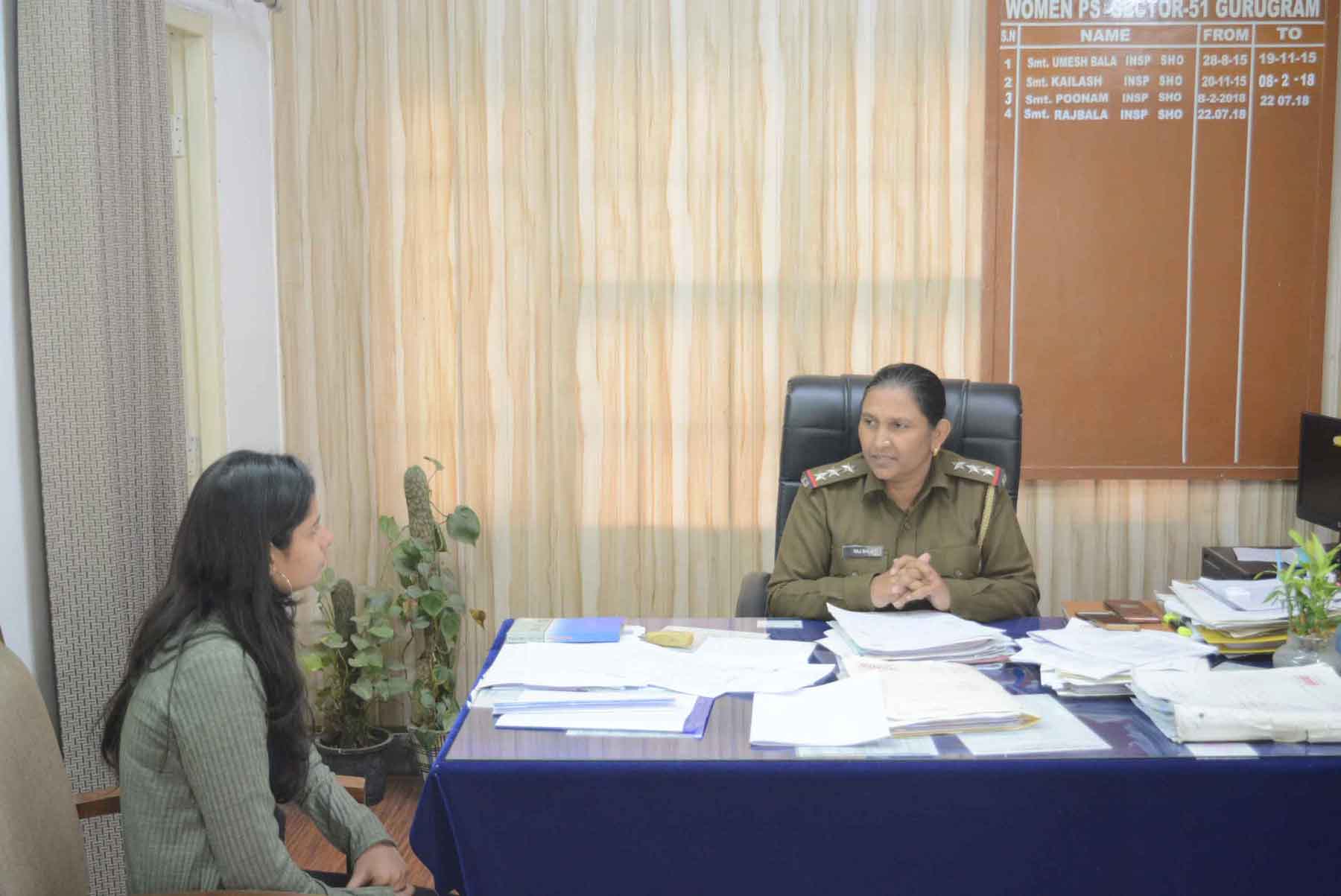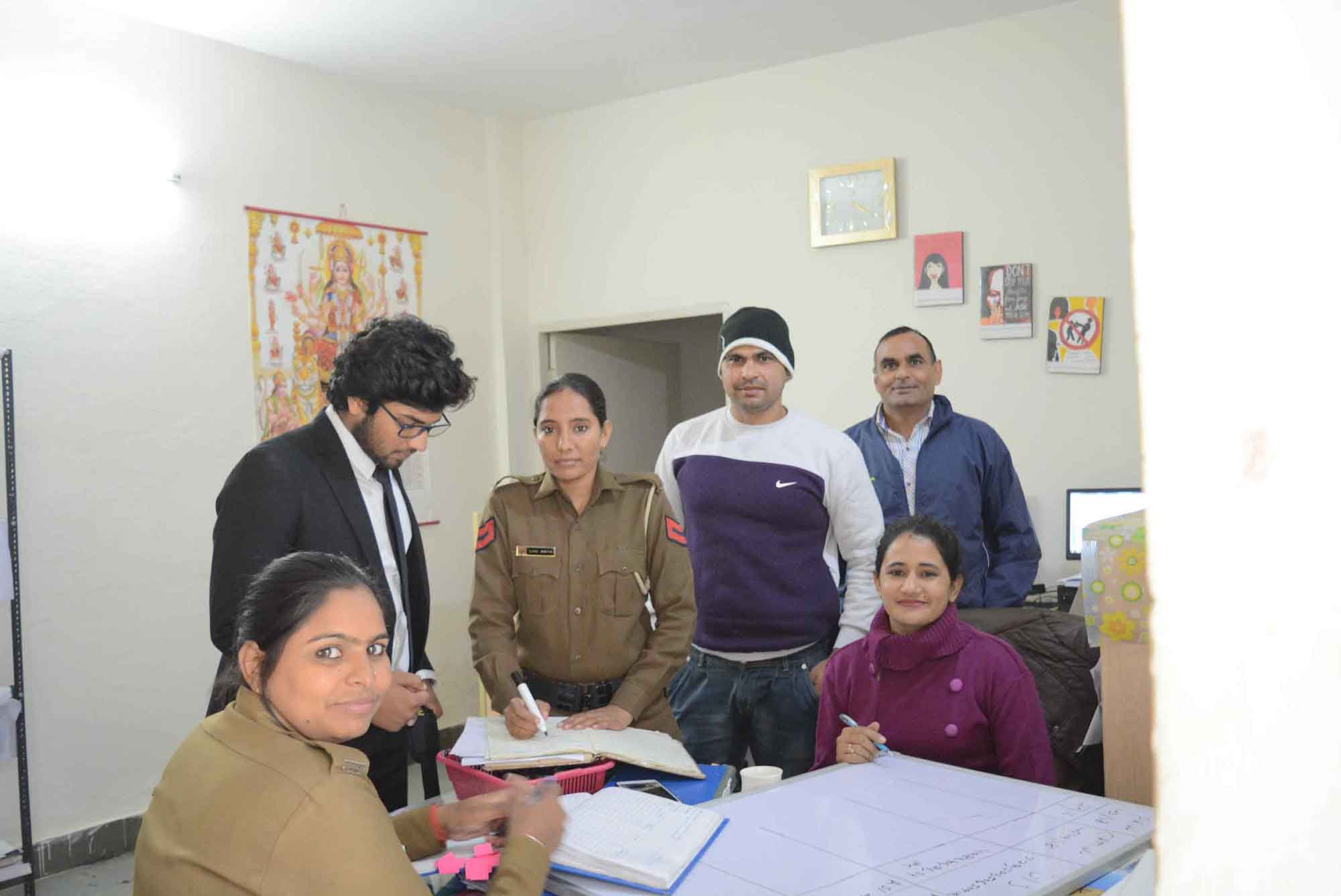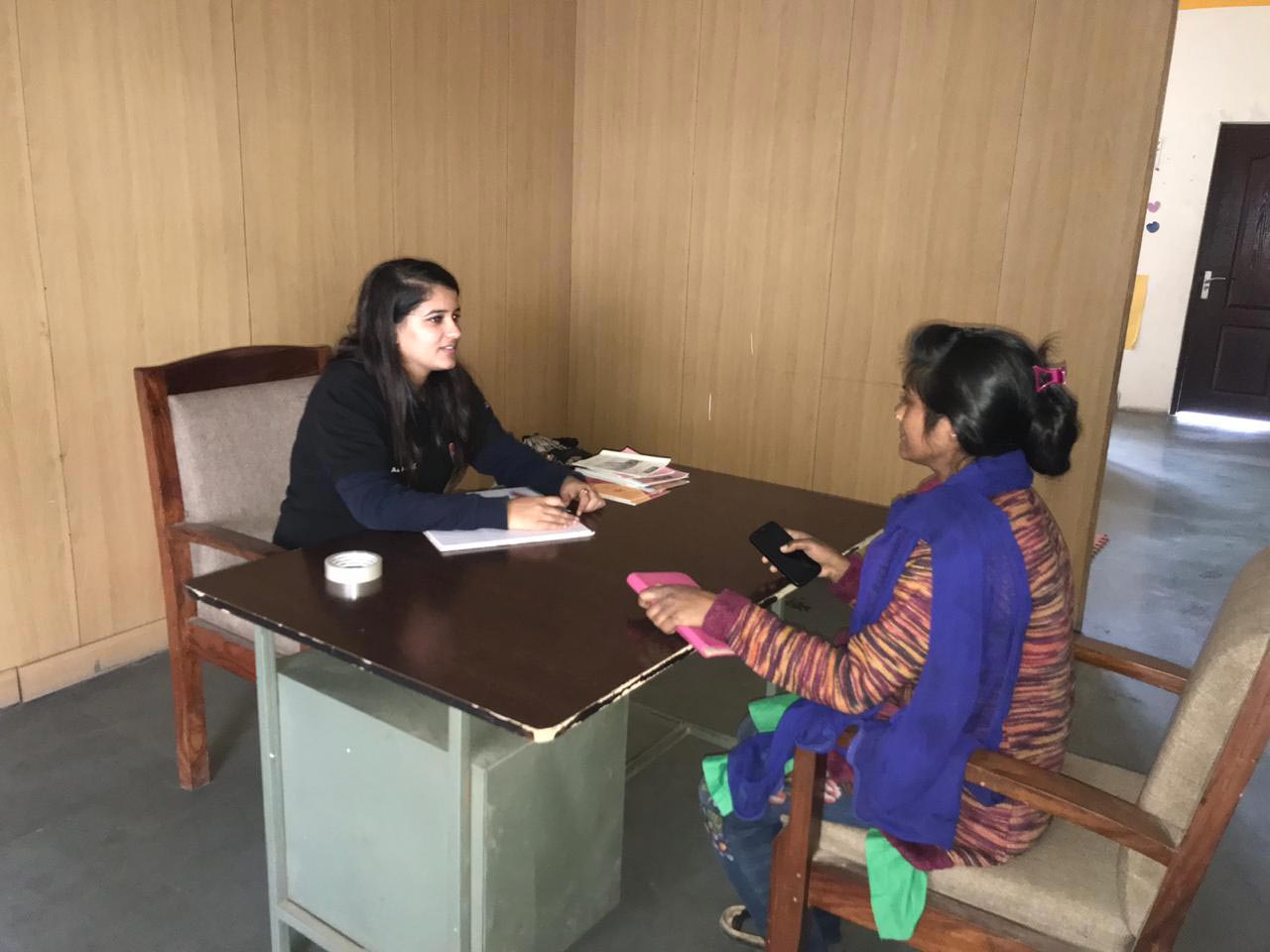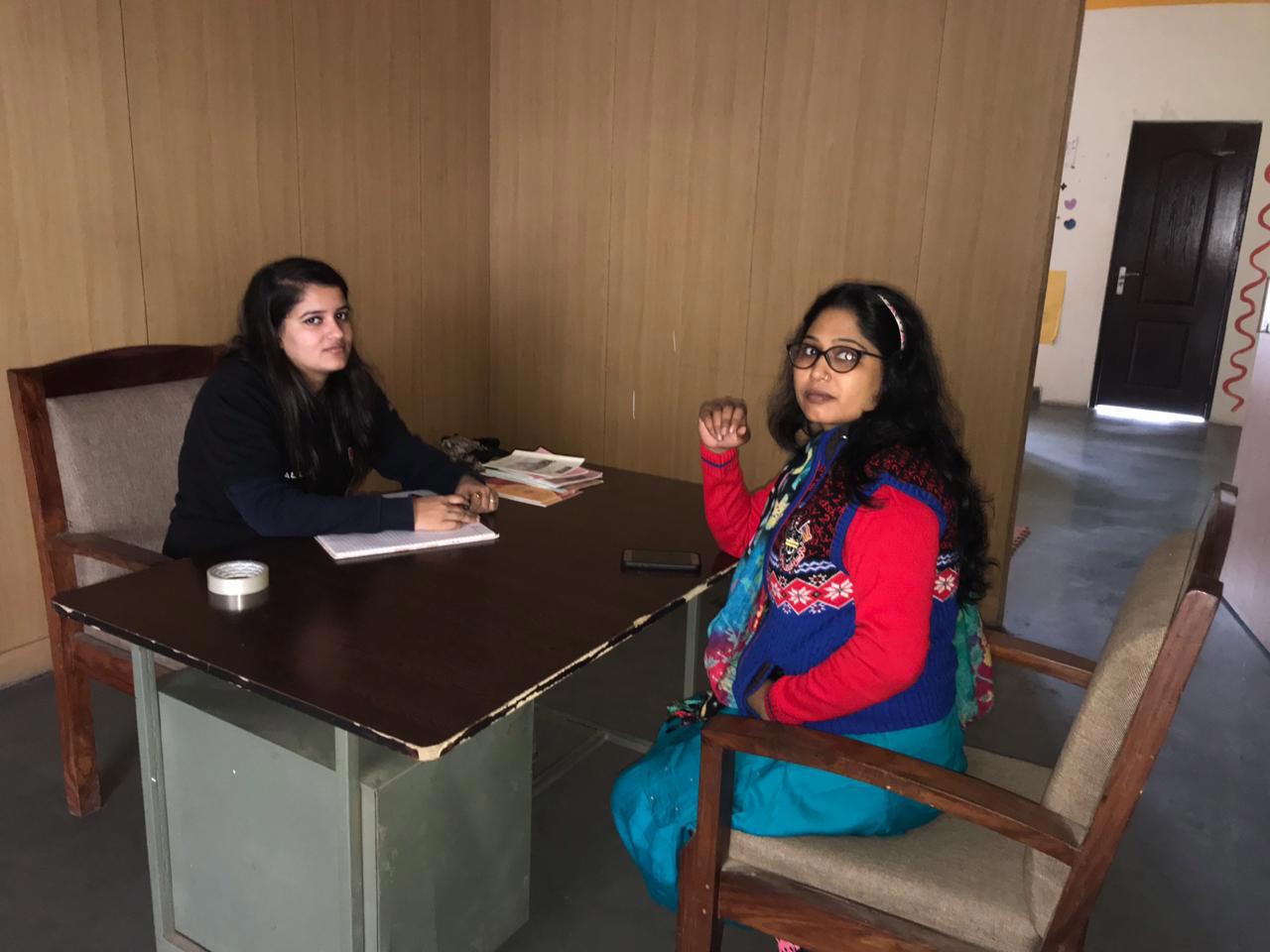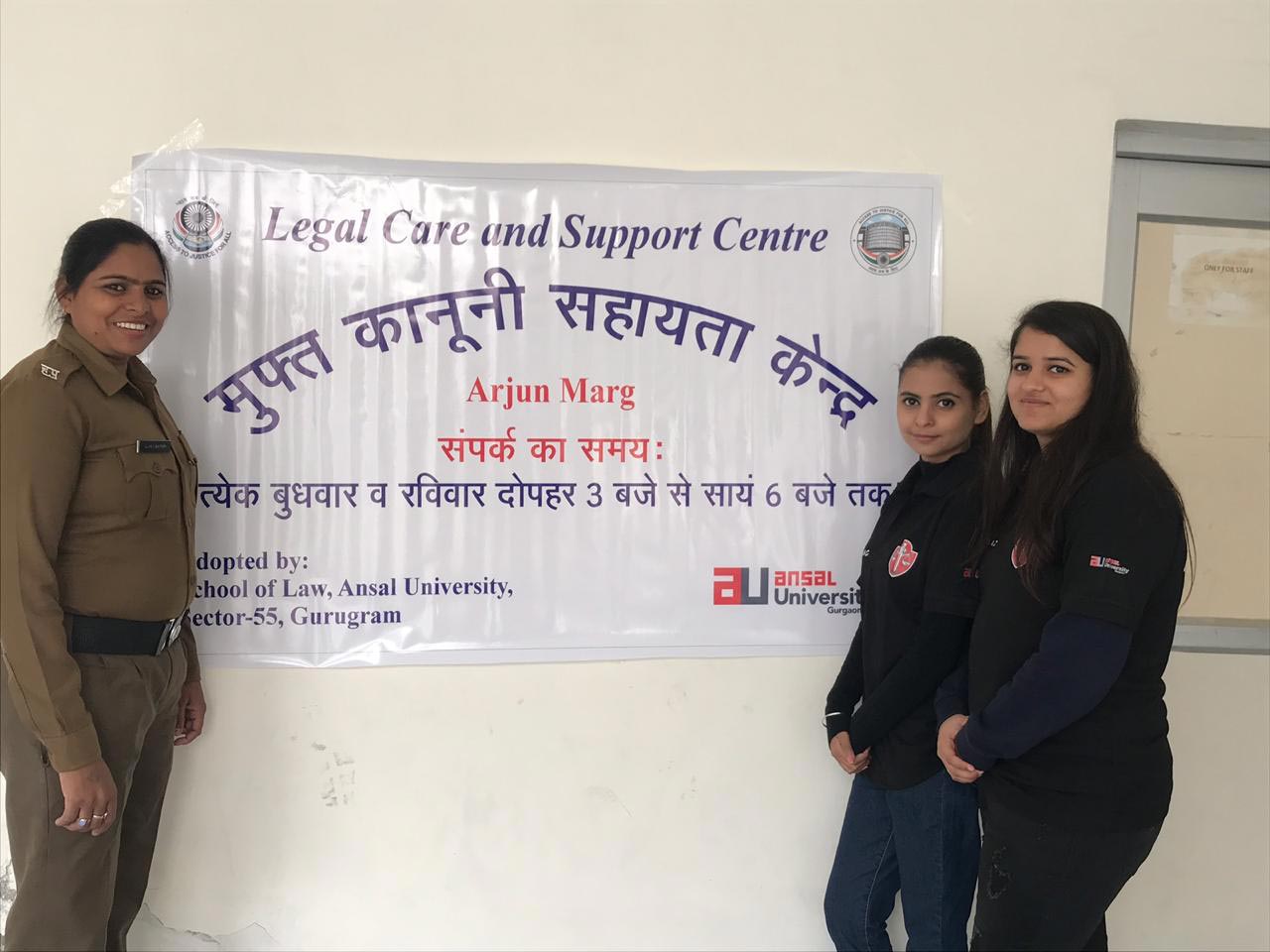 Sushant School of Design
Sushant School of Design students for their design skill enhancement programme with Arts University of Bournemouth, UK.
Through inspiring visits to some of the world's renowned art and design museums in London, UK, such as the Tate Modern and Victoria and Albert Museum, they were able to complement their learning by enhancing their visual vocabulary.
This collaboration provides a unique opportunity for Sushant School of Design students to benefit from Arts University Bournemouth's world-leading academic expertise. They will have valuable exposure to student's life in the UK.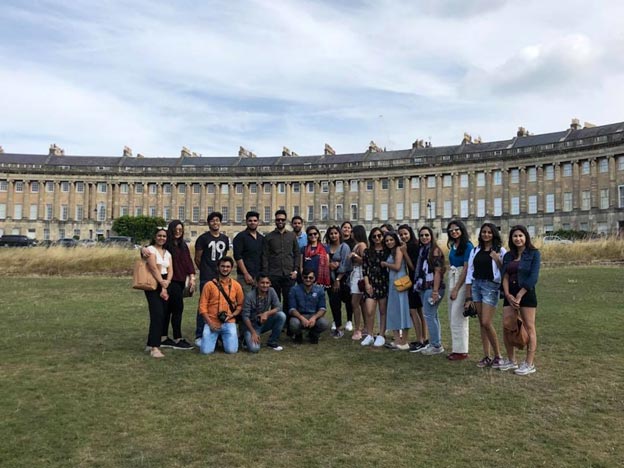 Glimpses of the Indo-Thai workshop on Global-Local Culture-Based Design between Sushant School of Design and King Mongkut's University of Technology (KMUTT), Thailand. This was part of an ongoing academic collaboration. As part of the workshop, they explored paper mache crafts of Madhubani, Bihar, to develop ideas and products./p>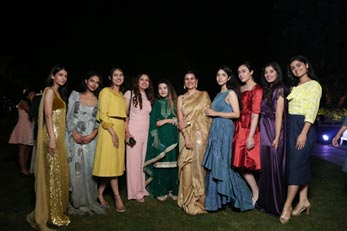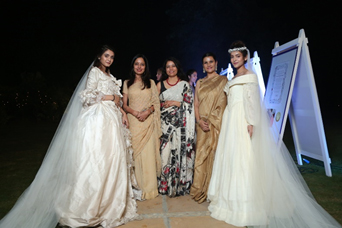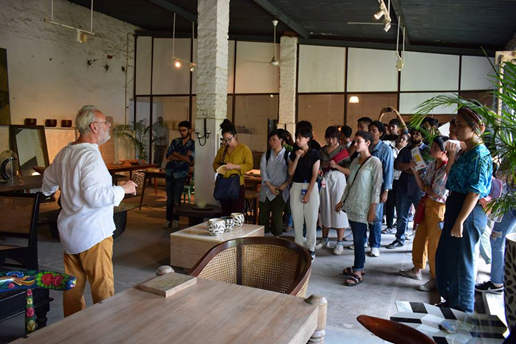 Sushant School of Design, Sushant University, with Arts University of Bournemouth, UK, constantly strives to educate students on global fashion to keep them abreast of the global fashion world. Both institutions collaborated recently to host an event, jointly organized by the British Business Group at the residence of the British High Commissioner, New Delhi.
The School curated a fashion show showcasing award winning costumes designed and developed by Costume Designing students of Arts University of Bournemouth,UK ; inspired by the 1950's era . These costumes won the 'recognition of excellence' for 'The Queens Anniversary Excellence Award'.
A positive partnership between theory and practice is an integral part of the School's pedagogy and numerous opportunities are provided to students to associate with industry and other affiliating partners to co-create and display their work.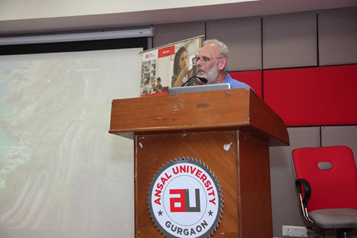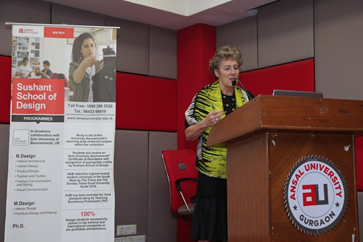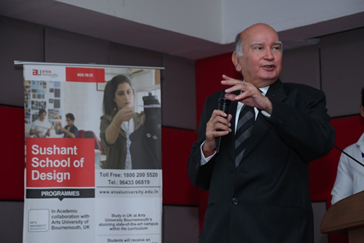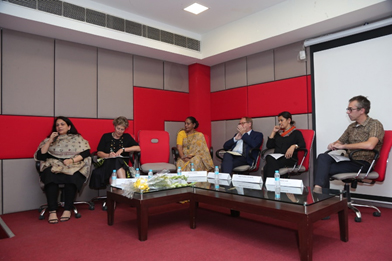 A successful think tank summit on the 'Role of Technology, Automation and Artificial Intelligence in Design Education' at Sushant School of Design, Sushant University, was honored with key note addresses by prominent speakers - Ms. Penny Egan, CBE,Executive Director, US-UK Fullbright Commission; Prof. M.M Pant, Former VC, IGNOU; Prof. Stuart Bartholomew,VC Arts University Bournemouth,UK and Rishi Khemka, and Radhika Suri - Director - Environment Education WWF.
Sushant School of Health Sciences
Sushant University and United Kingdom based Oxsight Ltd. signs MOU to Setup Centre of Sight Enhancement
United Kingdom based Oxsight Ltd. has collaborated with Sushant University, India to setup Advanced Centre for Sight Enhancement. The Sushant OxSight Low Vision Centre will be the referral hub in and around Gurgaon and Delhi region for hospitals and independent eye clinics, demonstrating low vision test programs with an aim to test the suitability of patients for the Oxsight smart glasses. The centre will also support academic communications and research programmes in the field of visual impairment.
Following six years of innovative research at Oxford University, OxSight registered itself as a Ltd. company in 2016. In June 2018, they launched their first product 'OxSight Prism'. Dr. Stephen Hicks, Co-Founder and Head of Innovation at OxSight said "The main objective of the partnership is to understand and learn about the needs of individuals suffering from sight loss in India and find solutions that can help with societal inclusion leading to increased productivity''.
OxSight Prism glasses are designed for the people who are suffering from peripheral vision loss (caused by Glaucoma, Diabetes, Retinitis Pigmentosa and other Degenerative Eye Diseases) and other low vision conditions. The glasses are comfortable wear and designed by using intelligent image interpretation algorithms and micro-OLED displays to bring images into the field of view for the user. People using Oxsight Prism can see faces while socialising, recognising objects, reading signs, managing money etc.
Sushant School of Health and Science
The Sushant School of Health Science (SSHS) has launched Sushant Vision Care Centre. It will serve as an academic, referral and research centre and offer quality vision care by experts. Sushant School of Health and Science takes pride in offering a vision care clinic of this calibre. At Sushant Vision Care Centre, we ensure that our patients will be evaluated comprehensively, from spectacle and contact lens prescriptions to eye disease including glaucoma and diabetic eye disease.
Centre for Sight Enhancement for Visually Impaired, in association with Oxsight. A spinout company of Oxford University's innovation division has launched its India Centre at SVCC. They will serve low vision patients with latest eye care technology, offering sight to people with severe vision impairment.

Centre of Excellence for Sight Restoration in Irregular Cornea, in association with Menicon Ltd UK. This Menicon Centre will treat patients suffering from keratoconus, corneal trauma, and post lasik ectasia etc. The Sushant School of Health Science has also collaborated with many hospitals and industry in Delhi, NCR for the clinical training of their students. Some training sessions shall be mentored by faculty from Leeds University, UK.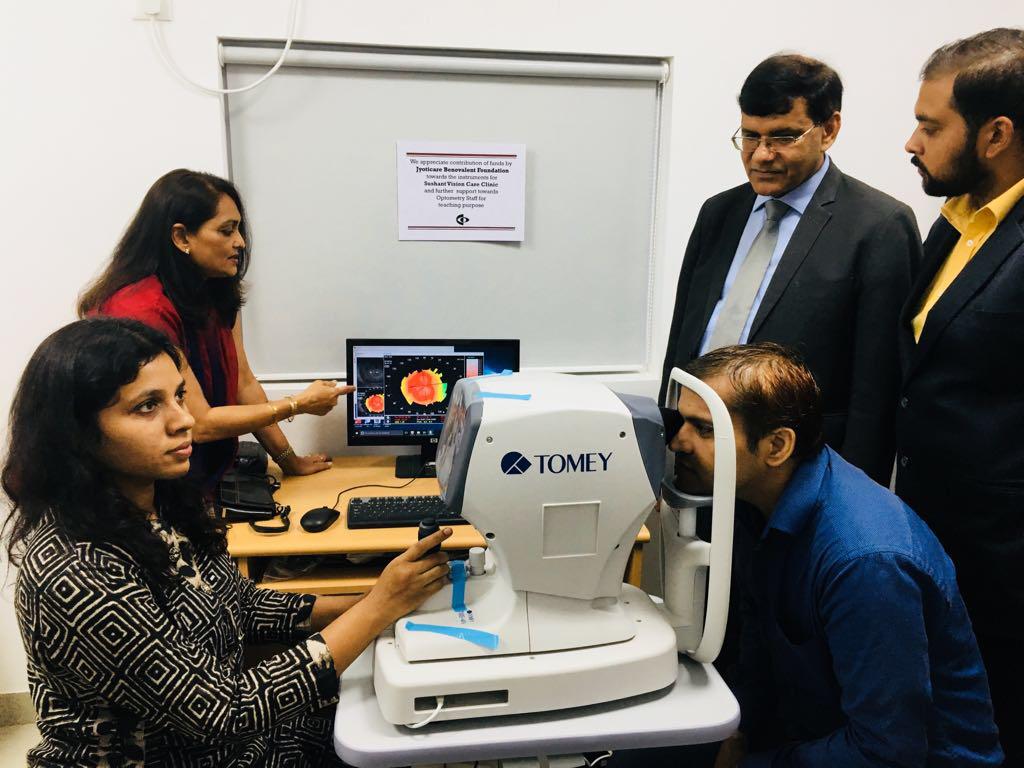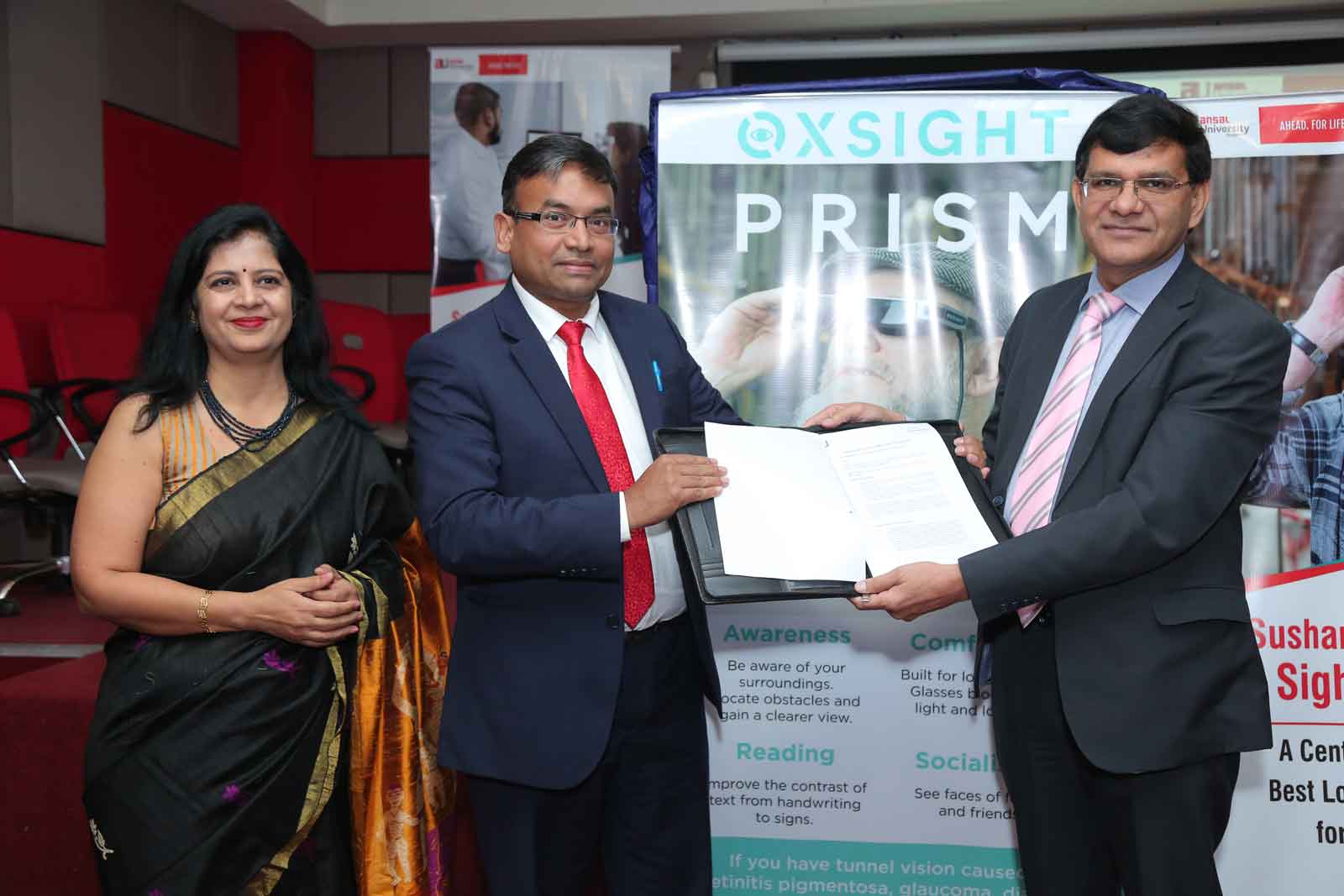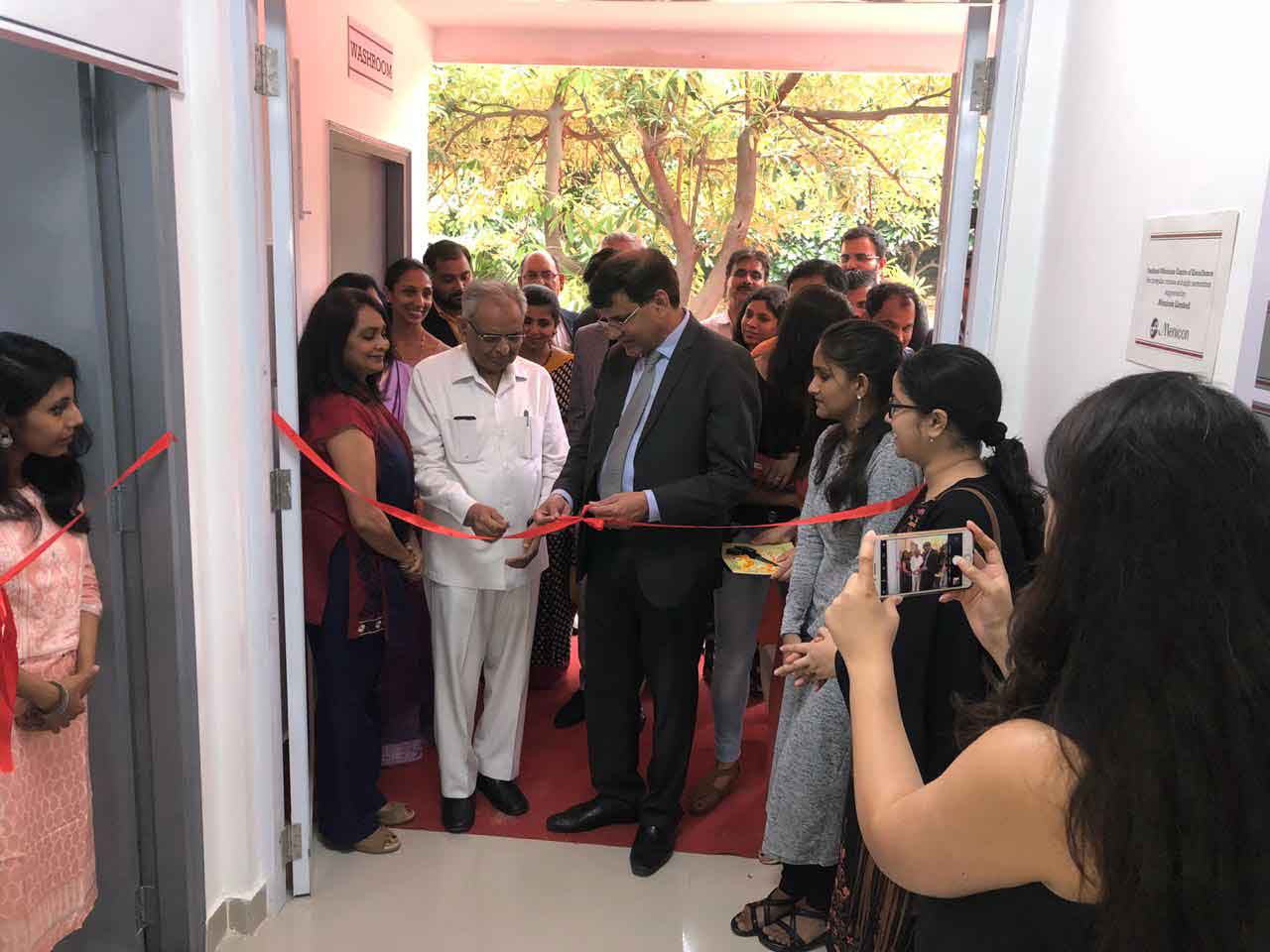 Sushant School of Planning and Development
Sushant University has touched a remarkable position in the education sector by laying foundation of quality education. In order to meet the criteria of effective learning, the University has launched Sushant School of Planning and Development (SSPD) at India Habitat Centre, New Delhi. The inauguration event was attended by renowned delegates from corporate and international agencies. On this occasion, invited guests shared their valuable experiences with students on the topic – Internationalizing Education. The day long deliberations had three panel discussions: i) Reconfiguring Planning Education for the New World Order ii) Education for an Urbanizing Planet: Inducting Urban Planning into School Curricula iii) Sustainable Development Goals: Global Goals, Local Business.
Following discussions on the need for education enhancement in India, Prof. Vibhuti Sachdev, Dean, SSPD, concluded the day saying that "The new school will capture discourses from contemporary humanities and social sciences so that planning professionals facilitate the smooth transition of urban areas from hotbeds of conflicts to sustainable places".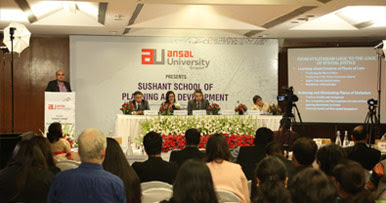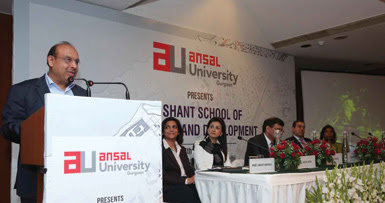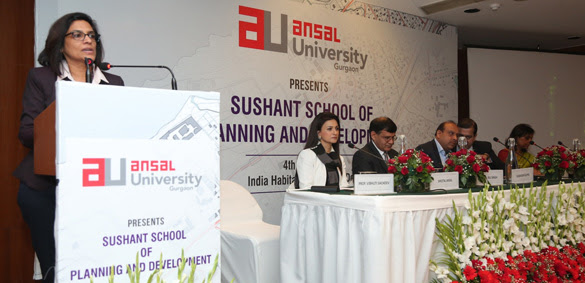 Sushant School Of Business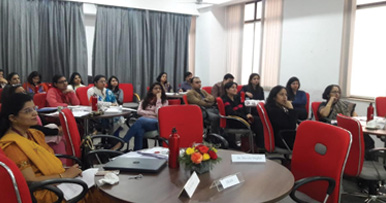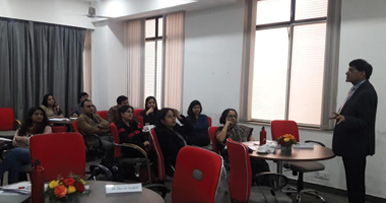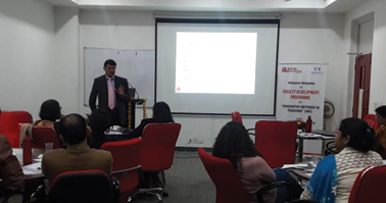 Effective teaching involves making difficult choices, exercising careful judgement and innovating new pedagogies. Hence, faculty should master a longer repertoire of innovative pedagogies, instructional methods and strategies in order to remain in tune with fast changing world. Innovative Methods in Teaching (IMT) was a two-day intensive intellectual and action-based engagement Faculty Development Programme organized by Sushant School of Business on 7-8 December 2018, to improve and become better teachers/trainers. The two day Faculty Development Programme was inaugurated by Prof. (Dr.) Raj Singh, Honourable Vice chancellor, Sushant University and Prof. (Dr.) Samiksha Ojha, Dean Sushant School of Business, Sushant University by lighting of lamp. The first session of this two day intensive, intellectual and action-based engagement programme was conducted by Prof. (Dr.) Raj Singh. He focused on usage of mentoring as a powerful tool in effective teaching.