Creative Open Days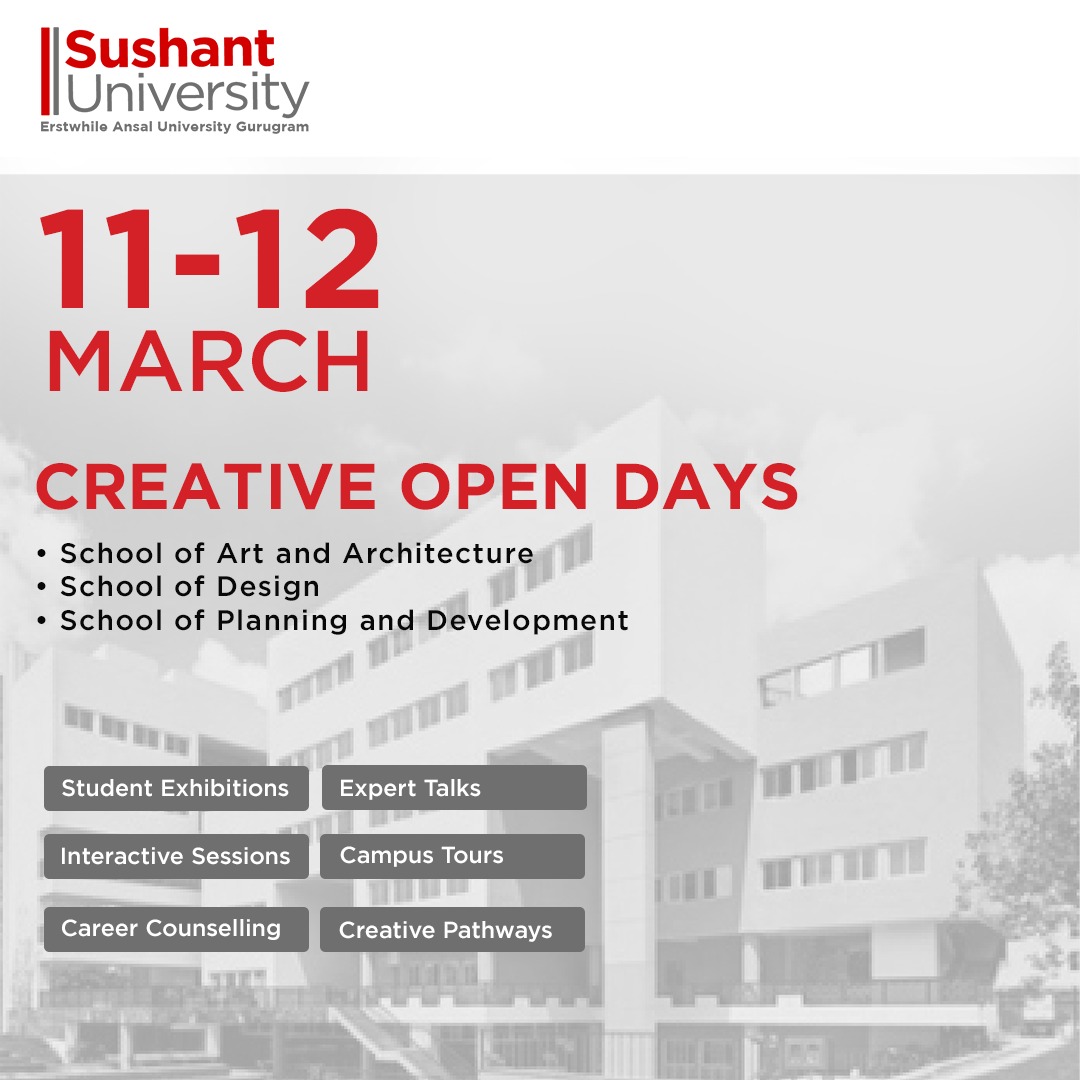 We are delighted to share that Creative Open Days are scheduled on 11 - 12 March 2022 at the campus of Sushant University, Gurugram.
We look forward to welcoming students from schools and colleges - their parents, family and friends, and sharing the works of our faculty and students. This is the first open-to-the-public event in a post-Covid context.
The three creative schools - school of art and architecture, school of design, and school of planning and development, are collaborating to co-host this most stimulating event. There will be students exhibitions, expert lectures, interactive sessions, campus tours, career counseling, creative pathways and much more!
A detailed programme band registration information will follow soon.
Creative Schools Cluster
Open Day 2022
11-12 March 2022
A two-day creative open day event was organised to bring together the three creative schools –
School of Art and Architecture;
School of Design and
School of Planning and Development.
The broad aim of the event was to create awareness amongst the students of schools in the Delhi NCR region about
the higher education opportunities offered at Sushant University. These pathways will be in creative domains of art,
architecture, planning and design.
In addition to external participants, a key objective was also to provide an opportunity to the current faculty and
students of the creative schools to familiarise and interact with each other, particularly in a post-Covid context. This
would help build intra-personal skills and shared experience for the entire faculty and student mass of the three
creative schools.
The event was organised for two days - 11 and 12 March 2022 and the principals of about 10 schools in the vicinity
of Sushant University were invited along with their 11th or 12th standard students. The principals were invited to
inaugurate the exhibitions and workshops and the event was open to other schools, colleges and professional groups.
The event received more than 50 participants from 12th Standard and students displayed great enthusiasm and
interest
The event started with inaugural address by Dr DNS Kumar, Hon'ble Vice-Chancellor, Sushant University. Followed
by key note on 'The future of a city with architecture, planning and conservation' by Prof Dr PSN Rao, Director
School of Planning and Architecture, New Delhi, and Chairman, Delhi Urban Art Commission
In others Arun kumar HG, an international artist and sculptor gave a fantastic presentation on 'Public art shaping
public experience'. This captured the attention of students as ground reality state and current practices were
discussed that has changed the lifestyle and outlook of people; which is more towards unsustainability.
Dr Navin Piplani, Director, Creative Cluster, Sushant University made it very easy for the attendees to better
understand the creative career pathways at Sushant University. There were 4 parallel exhibitions and workshops
designed to give the principals and students a first experience of the dynamism between the three fields.
a) Exhibition 1 –
'Design projects' curated by School of Design
b) Exhibition 2 –
'Design students portfolio' by School of Design
c) Exhibition 3 –
'Planning and development projects' by School of Planning and Development
d) Exhibition 4 – 'Architecture as a creative pathway' curated by School of Art and Architecture
a) Workshop 1 –
'3D printing' conducted by School of Design
b) Workshop 2 –
'GIS' conducted by School of Planning and Development
c) Workshop 3 –
'Computation design' conducted by School of Art and Architecture
The 12th Standard students were very inquisitive about the fields and were very structured in their QnA session. The
students of all the three schools interacted with these 12th Standard students and explained the processes of
admissions, college life, work, exposure and overall professionalism that one achieves in the degree college and
professional programme such as Architecture, Planning and Design.
School principals, guest speakers and participants at the event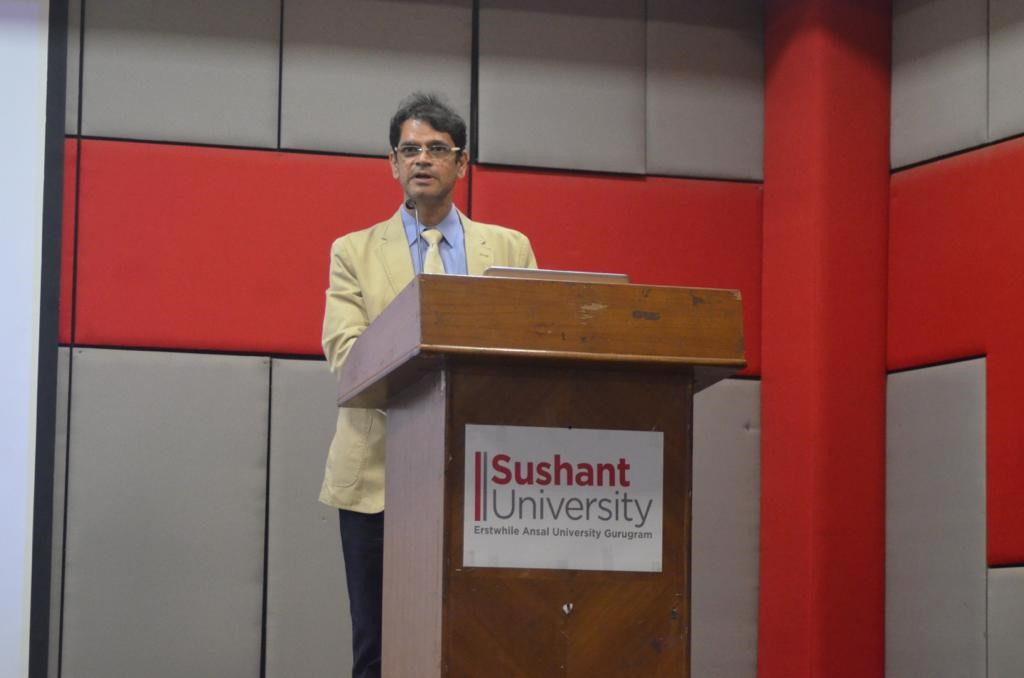 Dr Navin Piplani, Director Creative Cluster deliver his welcome address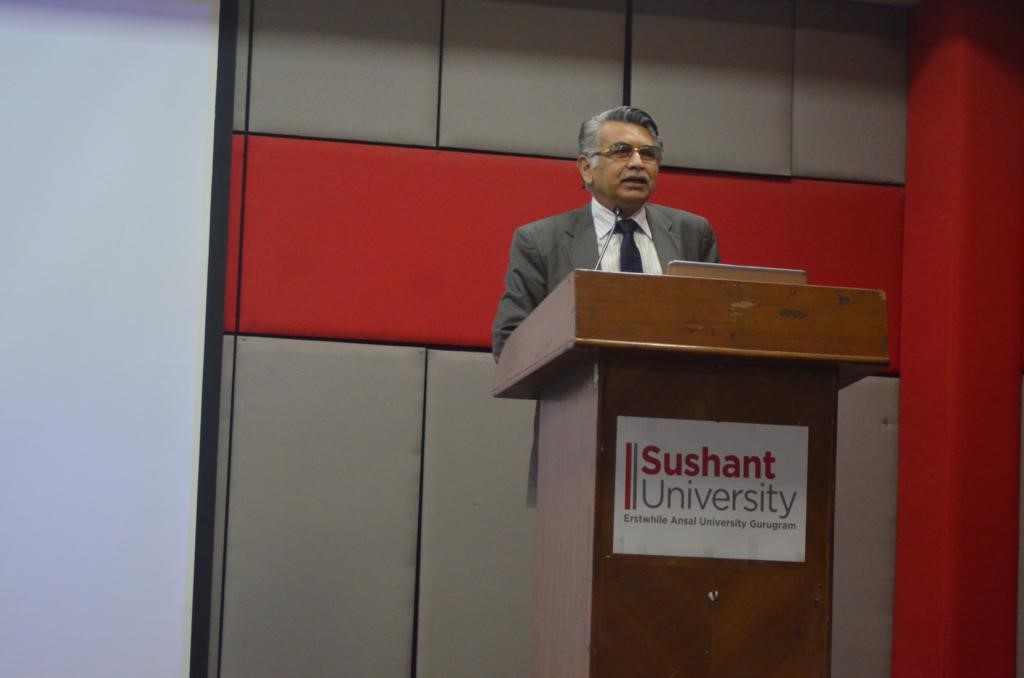 Prof (Dr) PSN Rao, Director SPA, Delhi and chief guest at the event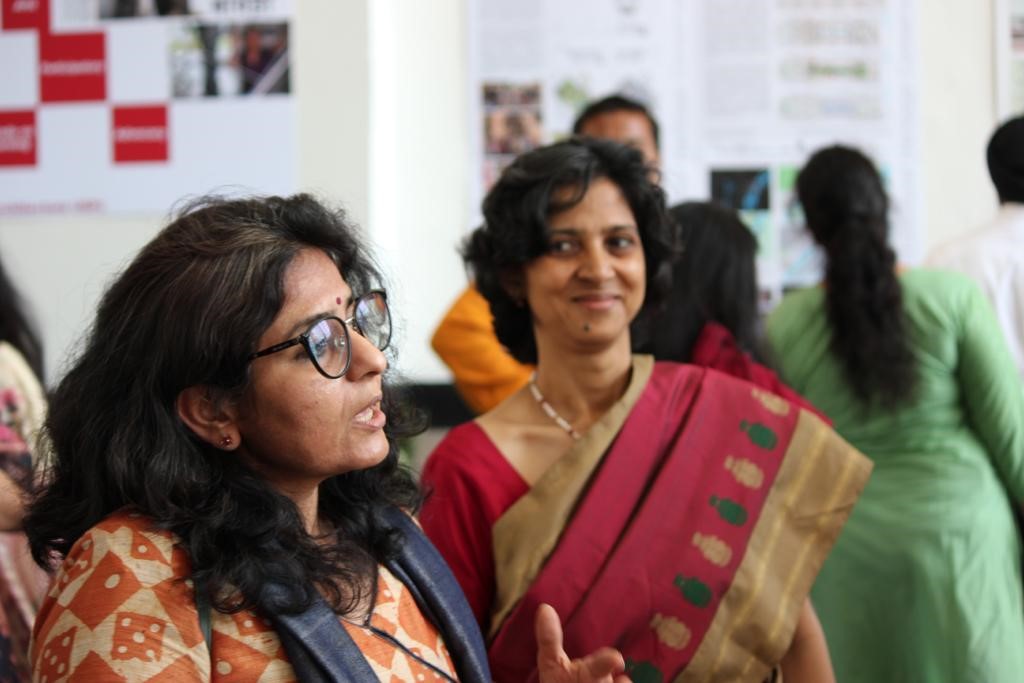 Programme heads and coordinators interacting with students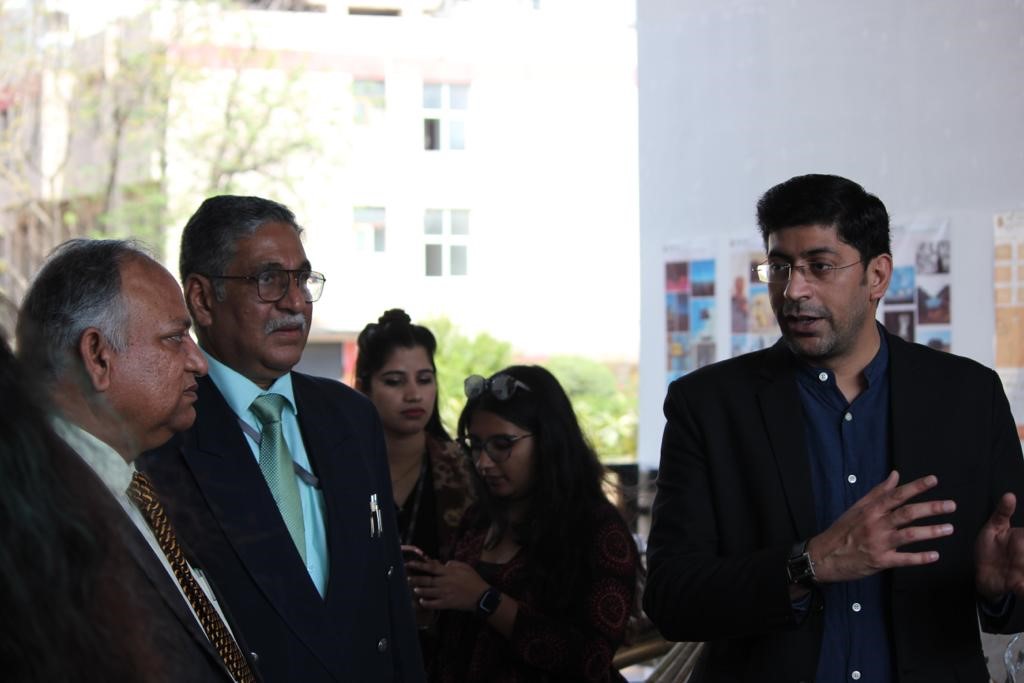 Dean and Associate of SAA interacting with Principal, DPS Maruti Kunj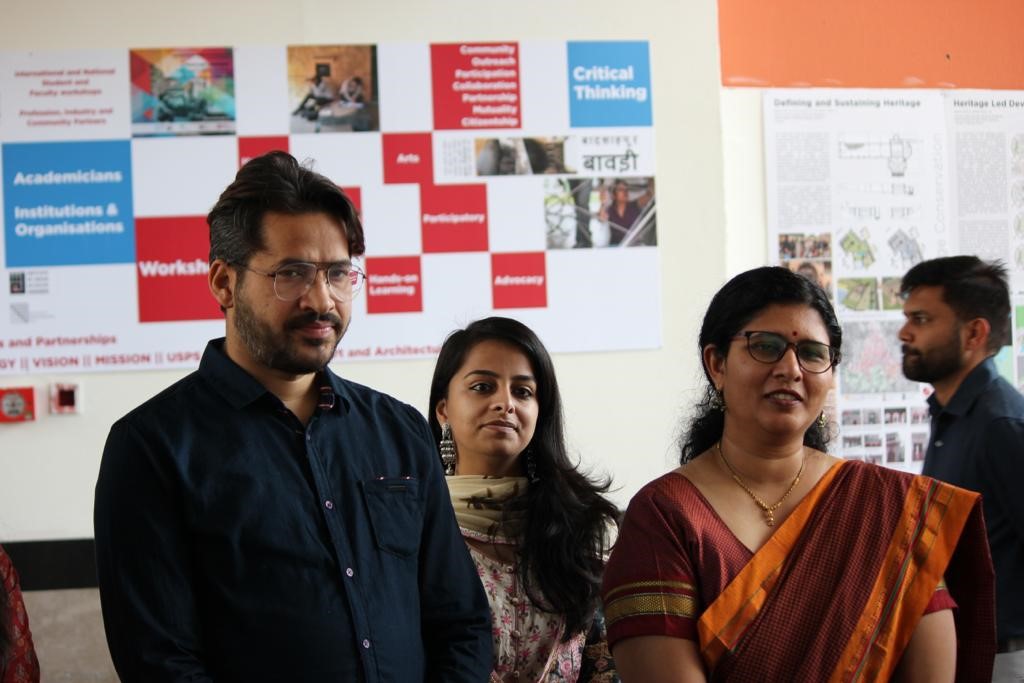 Faculty members at SAA interacting with students and school principals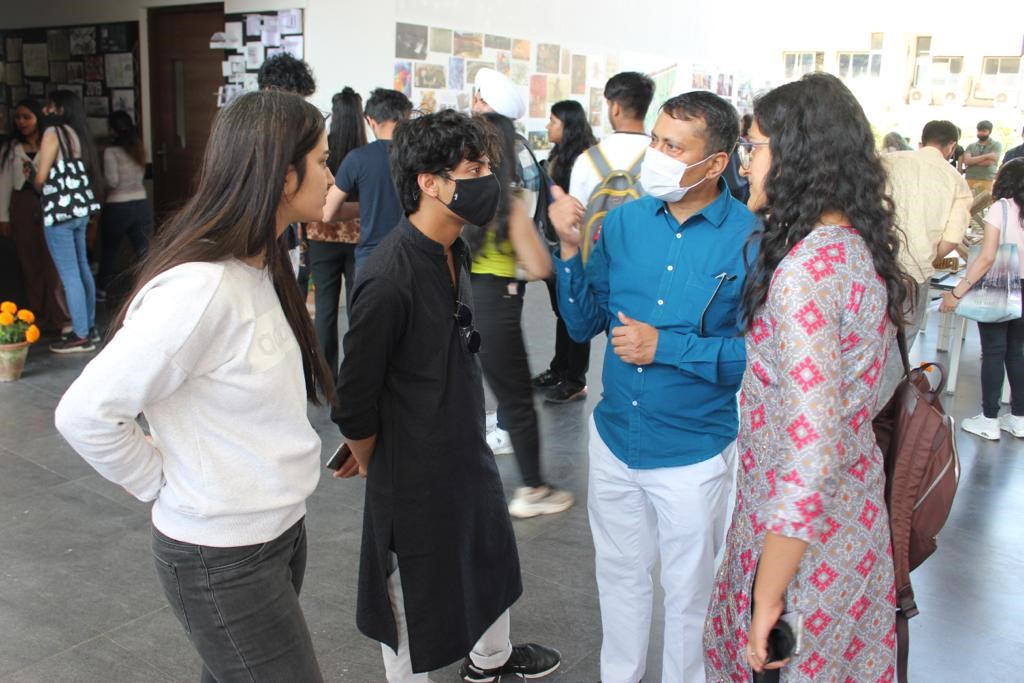 Faculty members interacting with students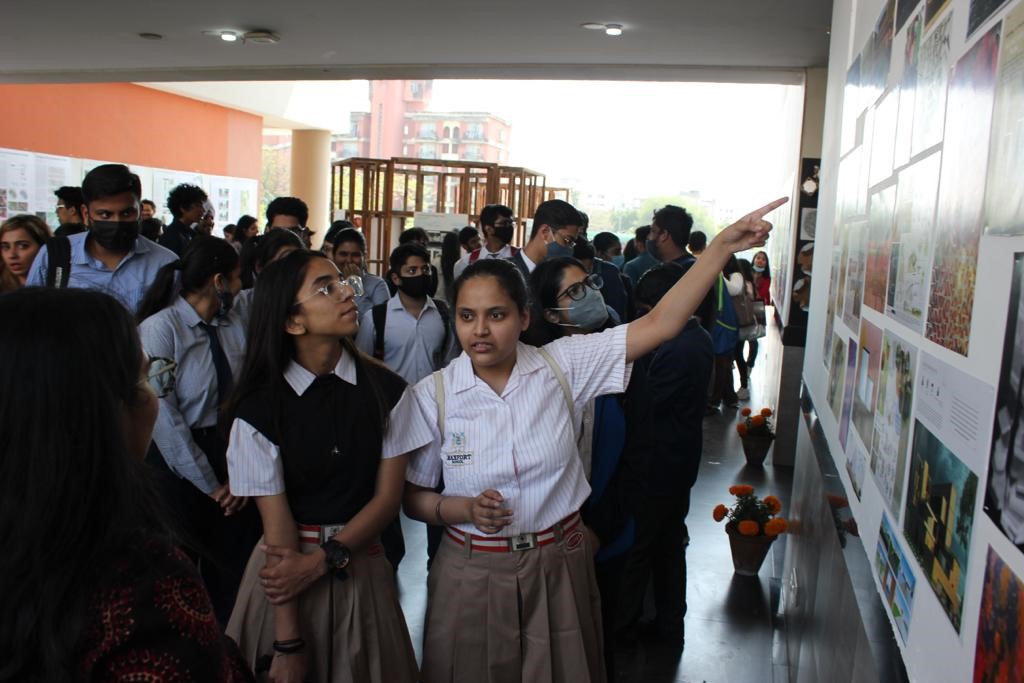 Visiting school students asking questions from the students whose works are presented in the exhibition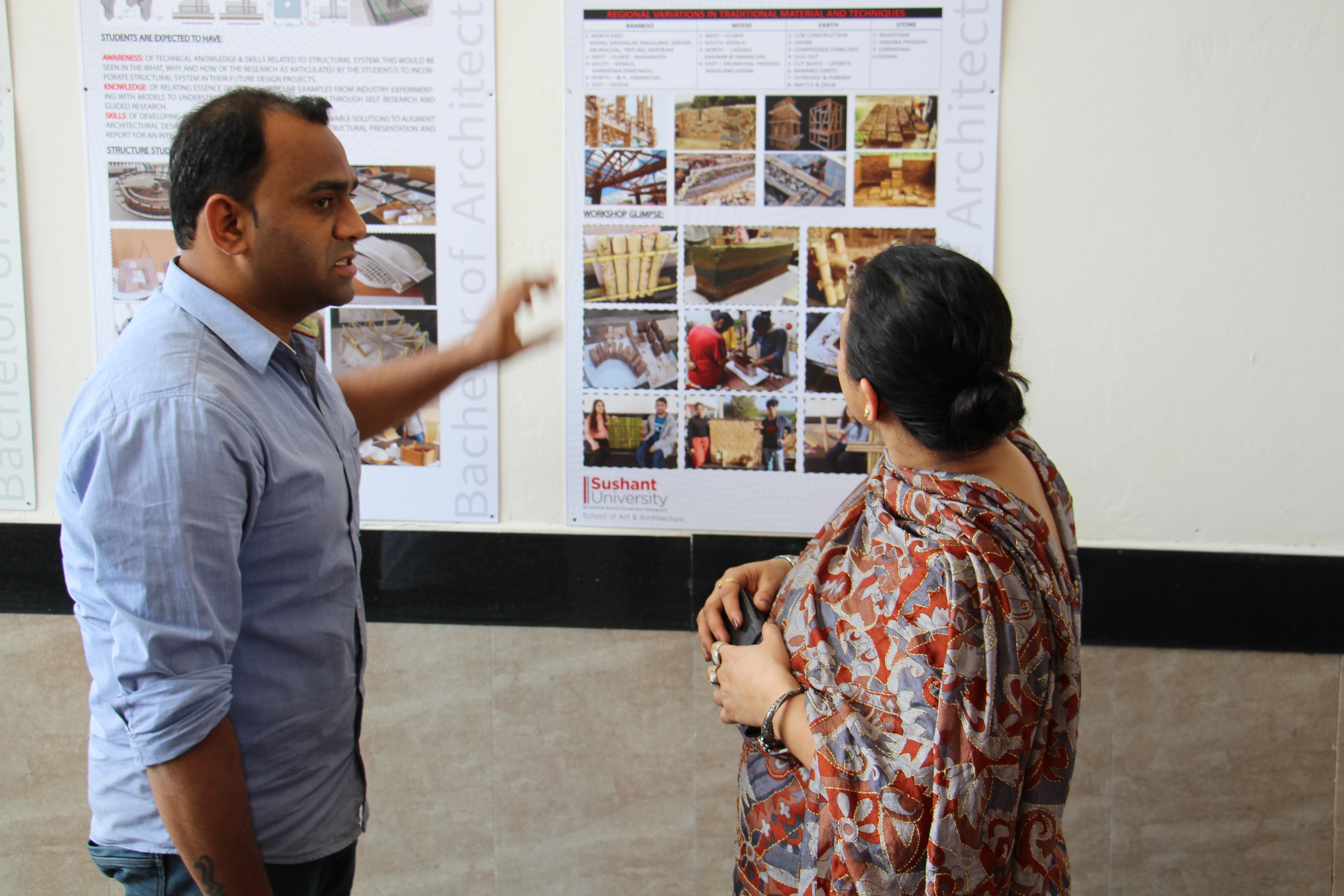 Faculty member explaining the exhibition to school principal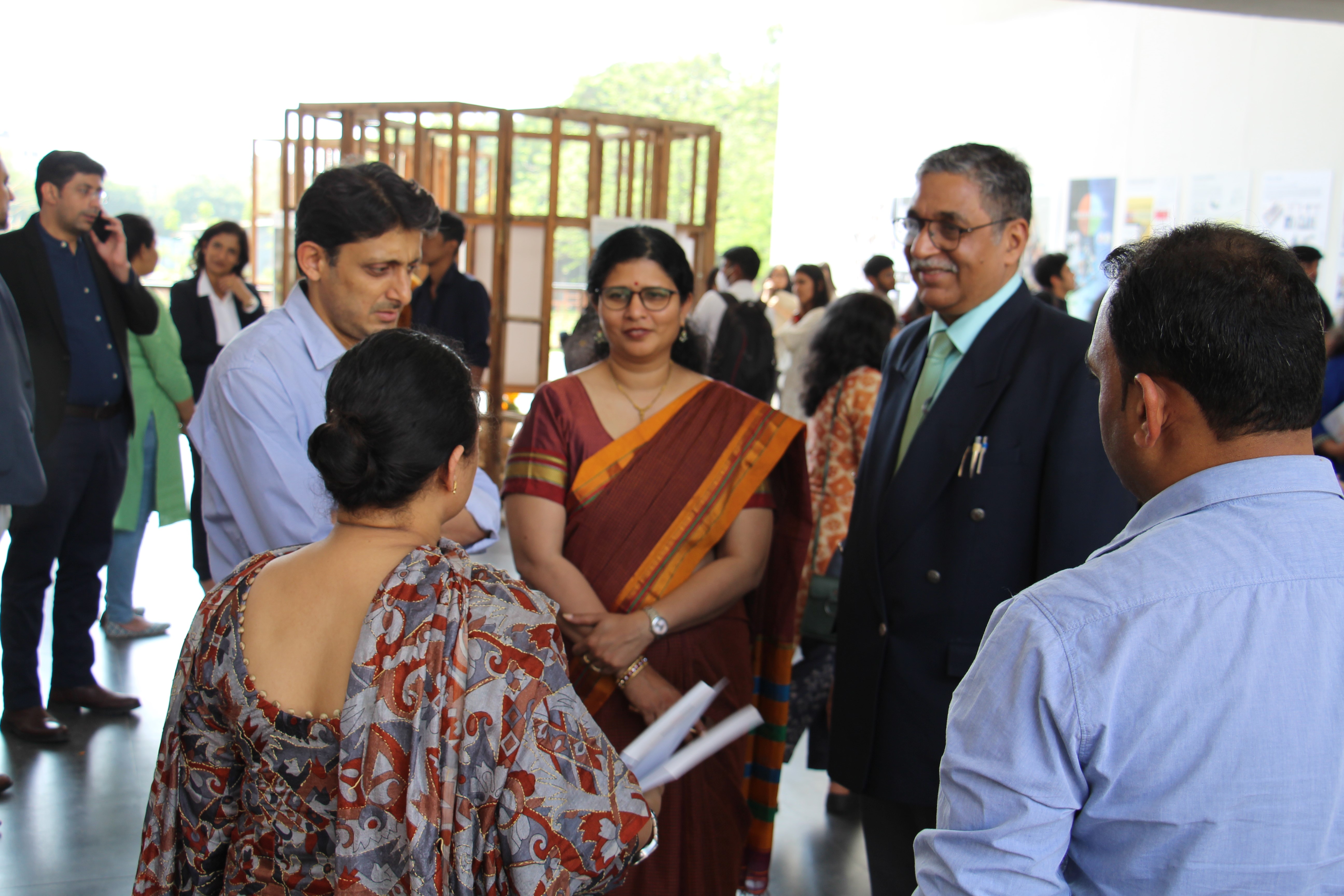 Faculty members interacting with school principals
FIVE DECADES OF INDIA'S BUILT ENVIRONMENT
GUEST LECTURE BY ARCHITECT DIKSHU C. KUKREJA
Date and Time: April 05, 2022 | 14:30 to 16:00
Sushant University's School of Art and Architecture had organized Guest Lecture by Eminent Architect Dikshu C. Kukreja titled "Five Decades of India's Built Environment." He is the managing Principal Architect of the multidisciplinary firm C.P. Kukreja Architects. He is a gold medallist for B.Arch from SPA, Delhi. He received his Masters of Architecture & Urban Design from Harvard University. Postmasters, he received the prestigious Taliesin Fellowship at the Frank Lloyd Wright School of Architecture in the United States. His firm, CPKA, has been consistently ranked among the top 100 architecture firms globally and the top five in Asia. In Paris, he was named one of the "100 Architects of the Year 2021" by the UIA (Union Internationale des Architectes).
At the session, Architect Dikshu Kukreja addressed more than 400 B.Arch students and faculty from the School of Art and Architecture, SU and Lovely Professional University who were visiting the university on a study tour. The lecture was themed across his Book Five Decades of India's Built Environment'. The school also launched its School of Art and Architecture Newsletter by Architect Kukreja, Dean SAA, Col VK Malik and Director, Creative Clusters, Dr Navin Piplani. Architect Dikshu Kukreja also visited the exhibition of students' work at the department. He showed keen interest in the students' architectural projects displayed and interacted with them. The students were motivated and charged with the appreciation received for their work, and architectural research has taken up at the studios.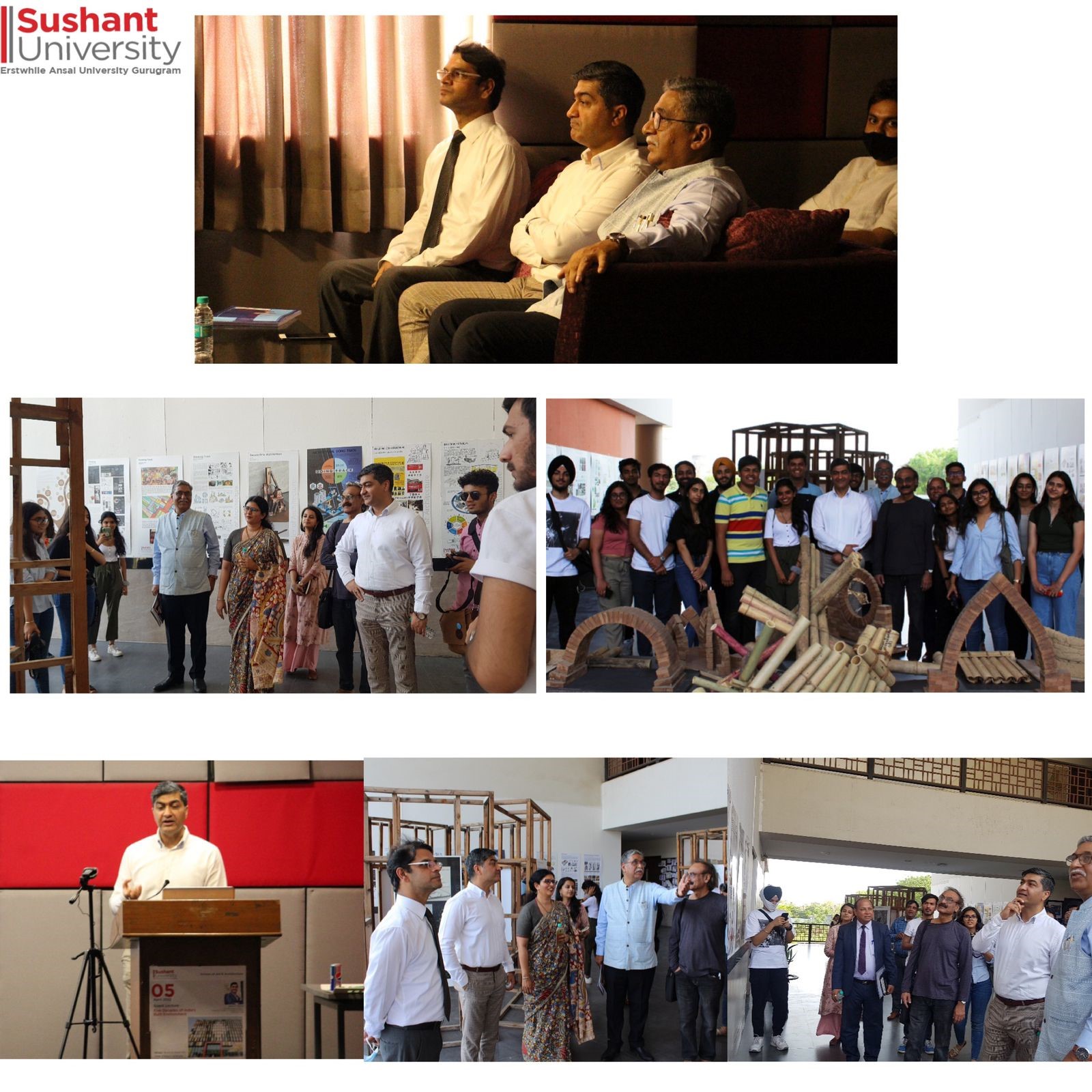 Fashion show
Glamour, Runway, Models, Celebrities!!
Fashion show! an event where designers show their creativity, their imagination through their designs. The fashion show organised by Sushant university was a great success as we the students of Fashion & Textile department got the opportunity to showcase our work to everyone for the first time on such a large scale.
This show not only helped us in expressing ourselves but also built a sense of confidence in us, starting from its set up to final runway everything making it a successful show. We not only designed our product but also learnt the importance of teamwork and management with the help of our mentor's (Mrs Tajinder Kaur Anand, Mrs Shalini Sharma )
Fashion show built a communication bridge between us and the audience in the form of designs.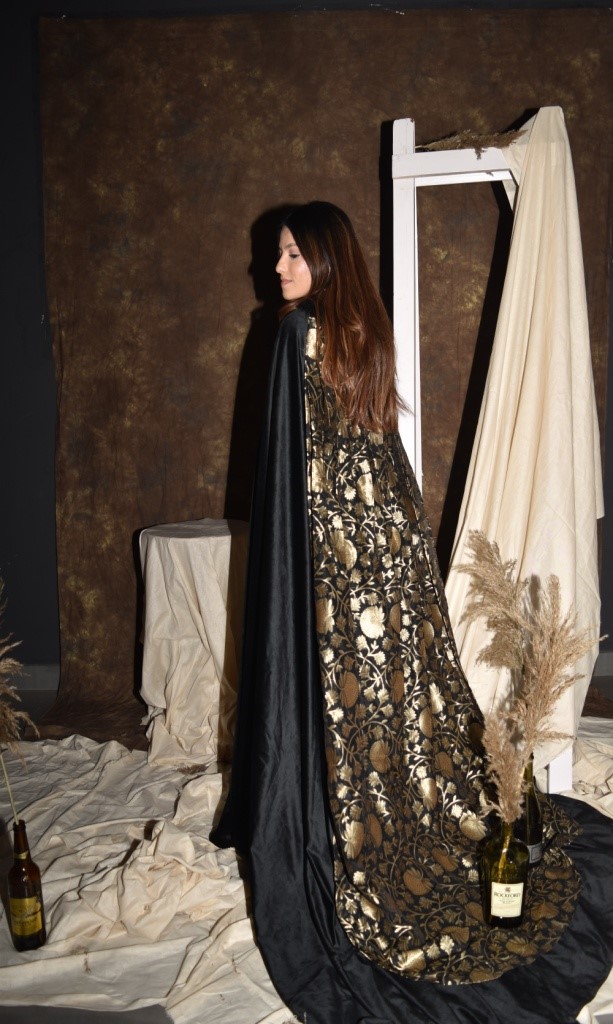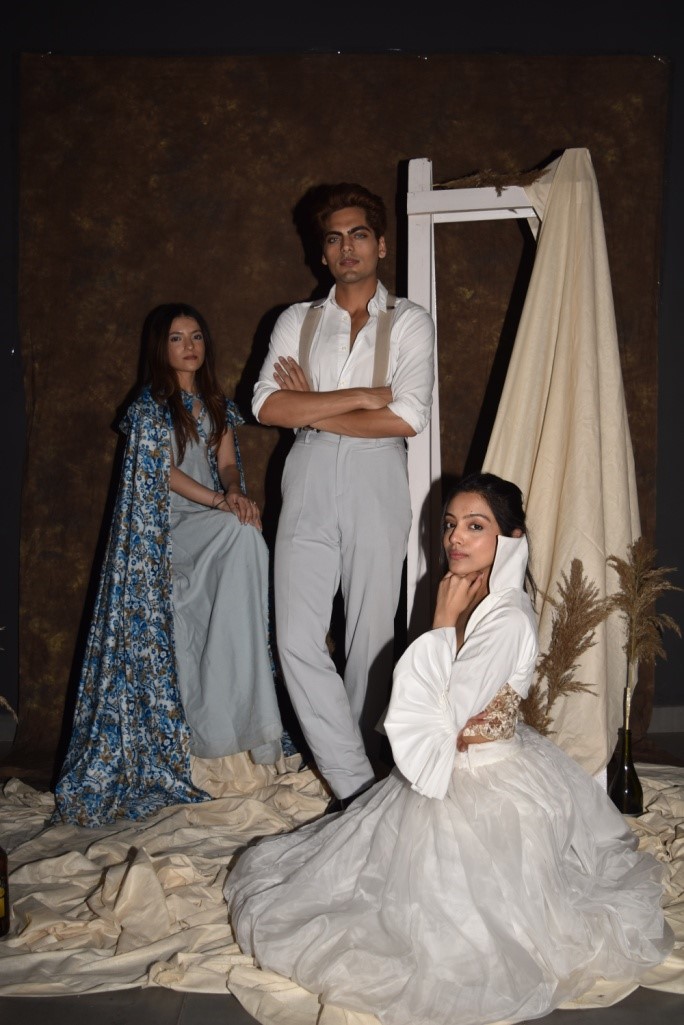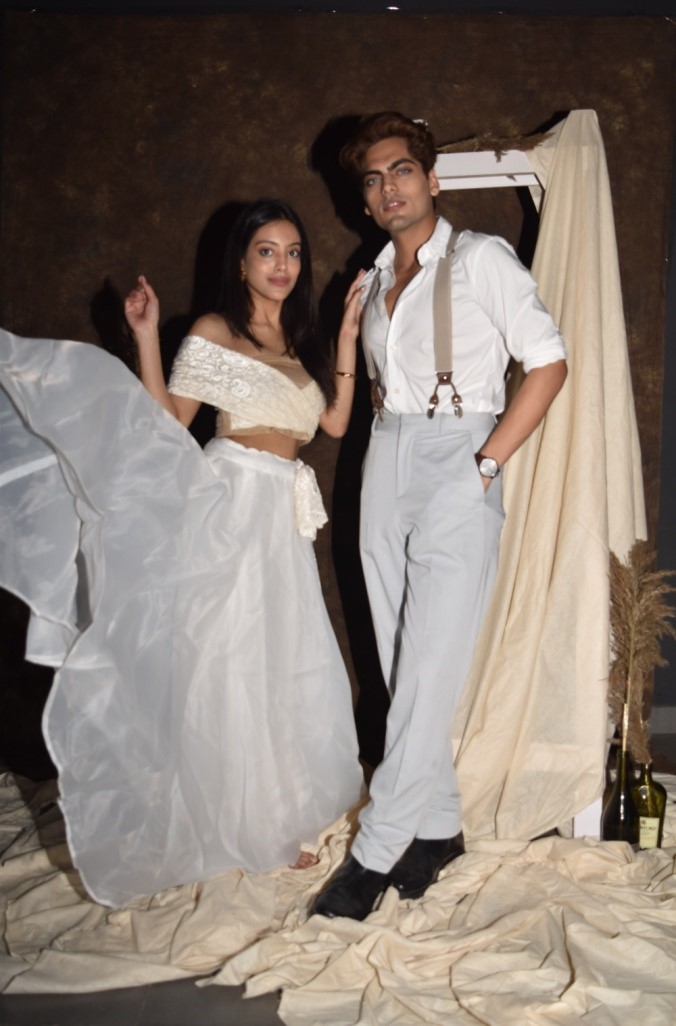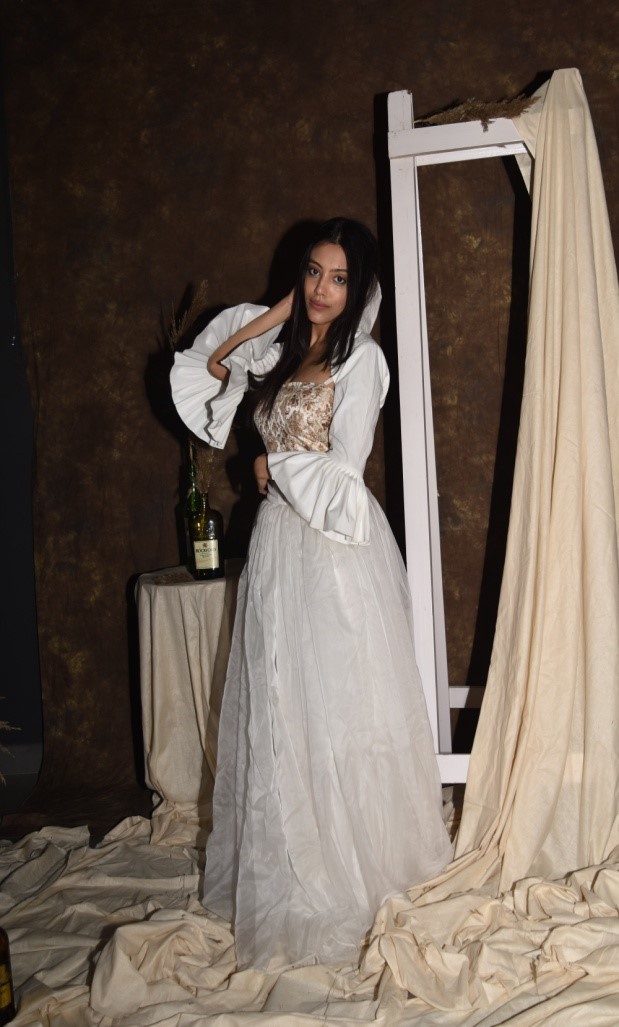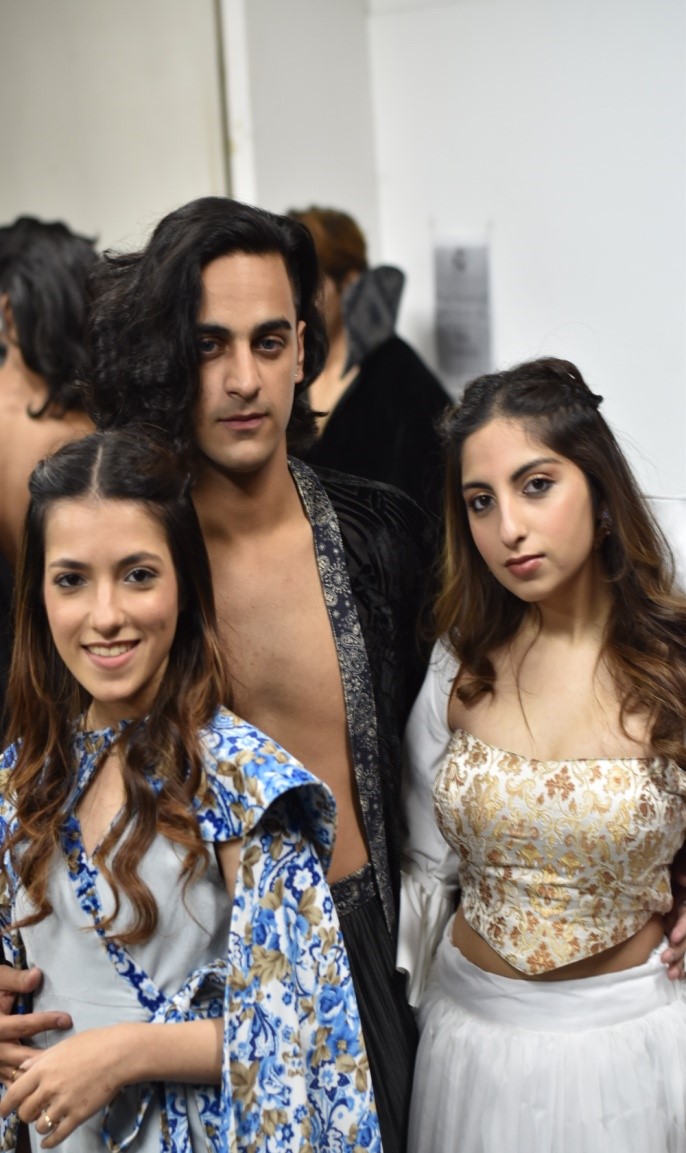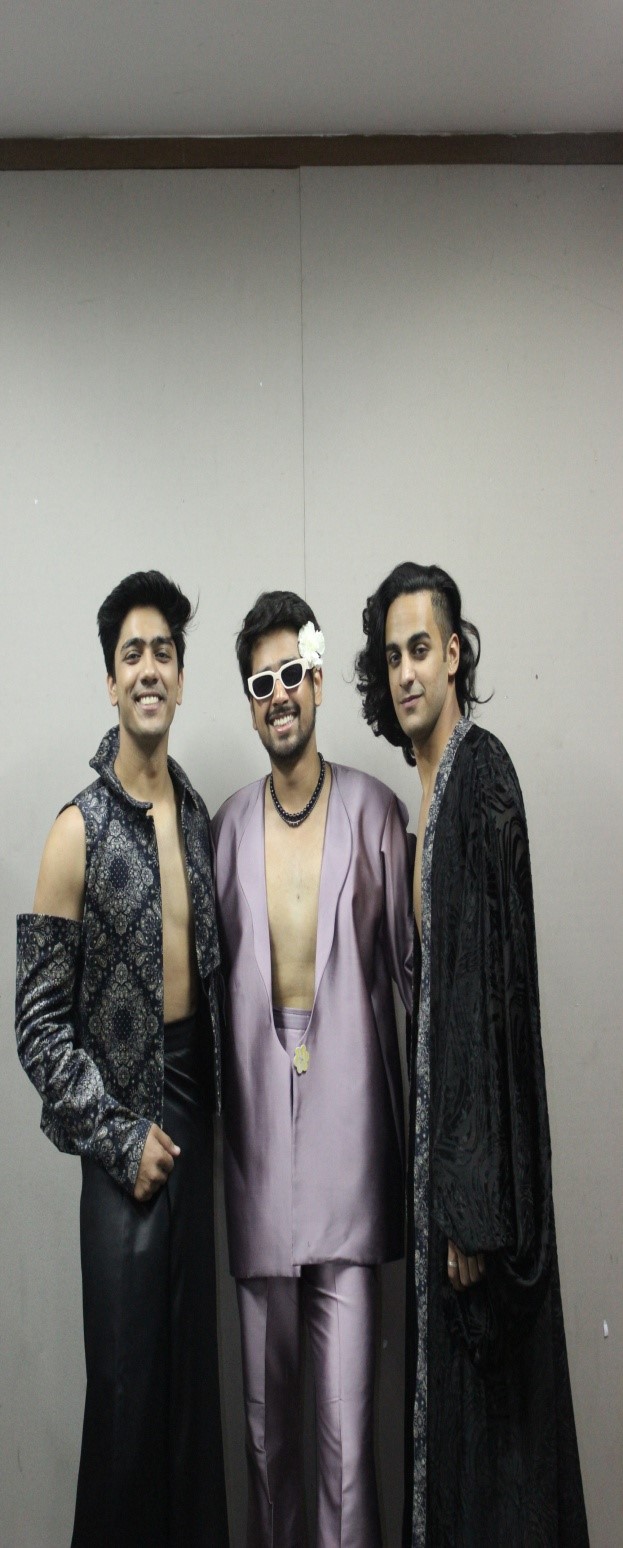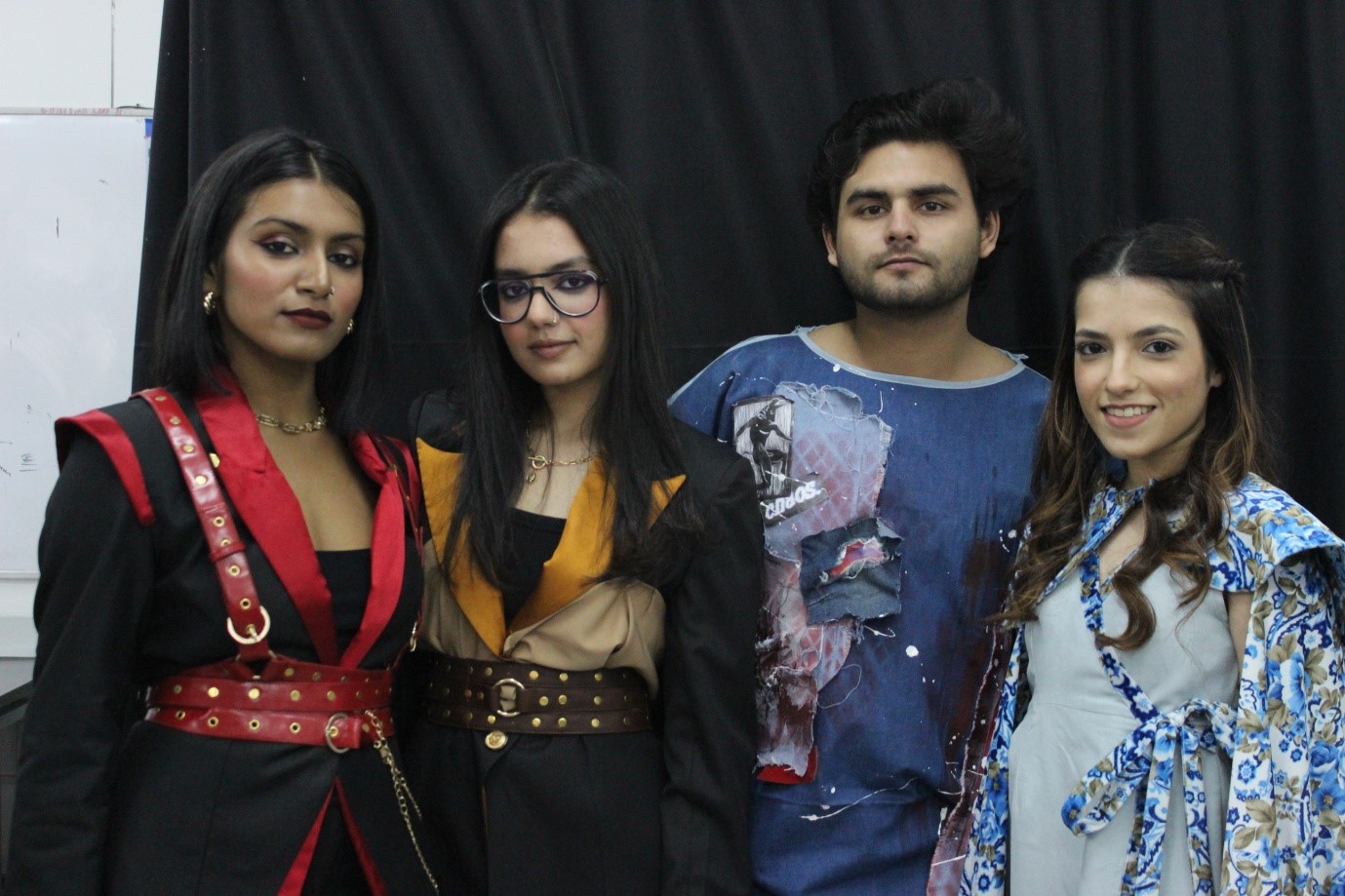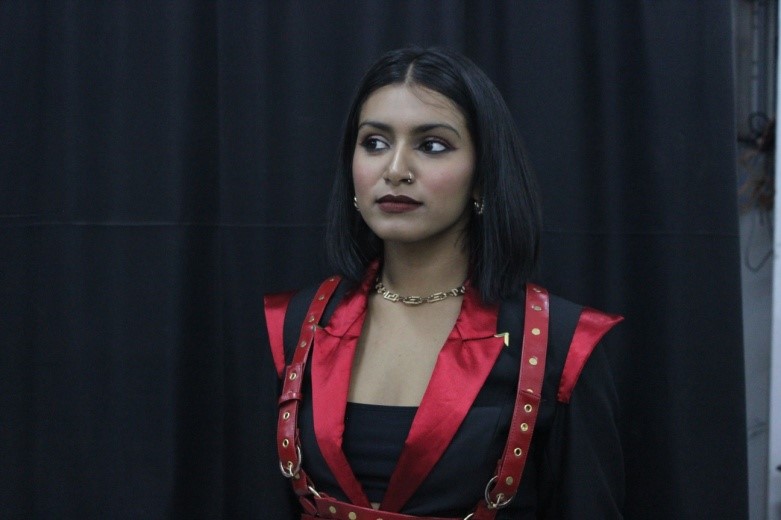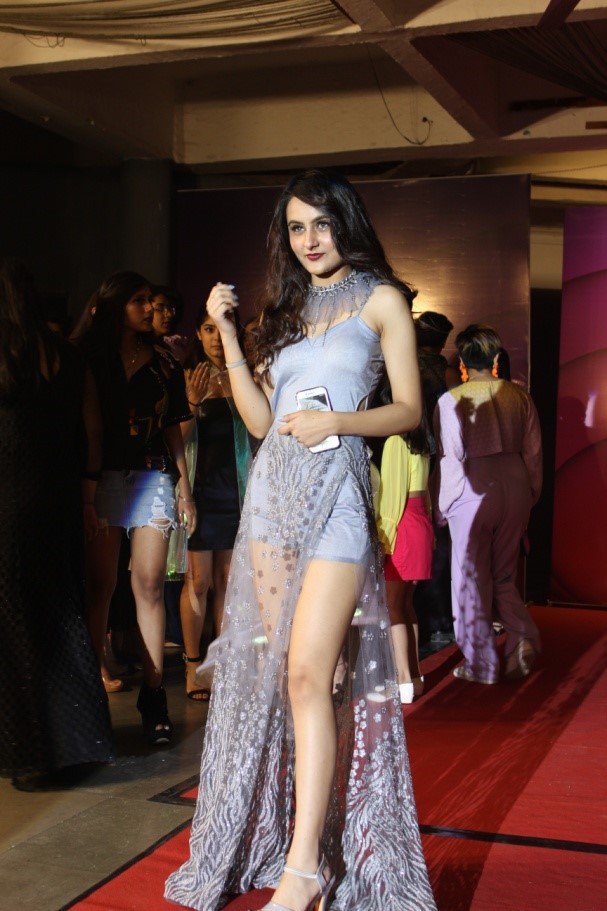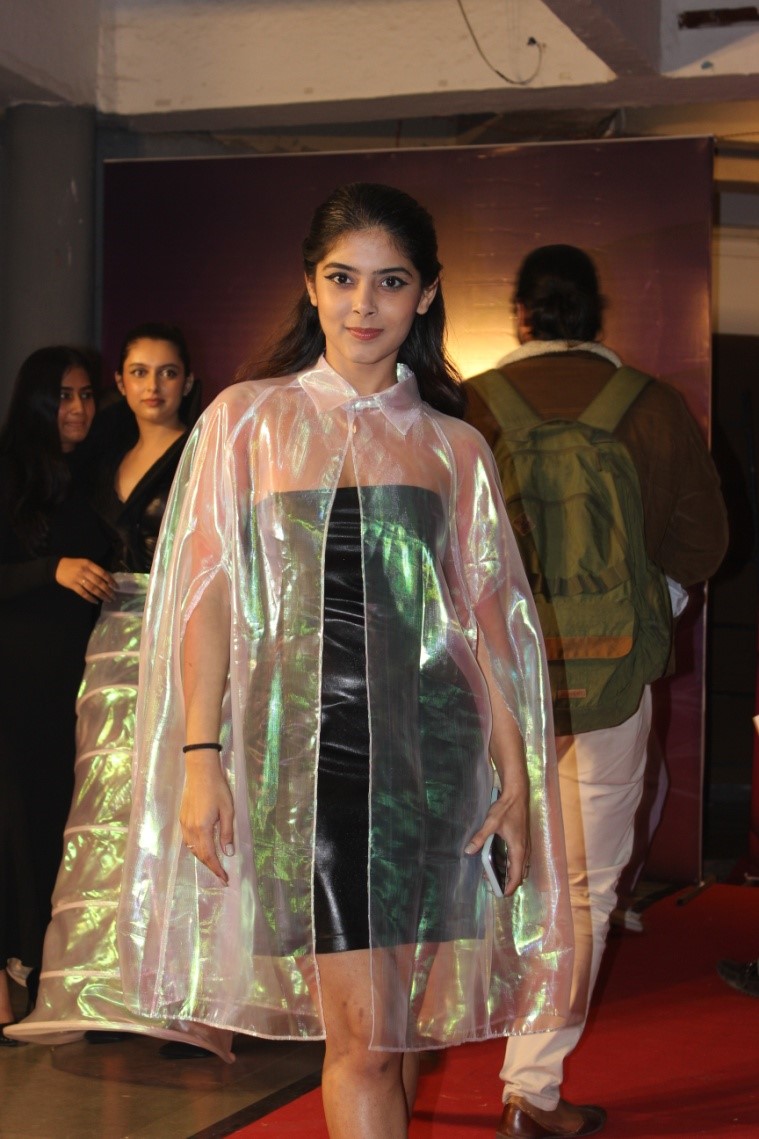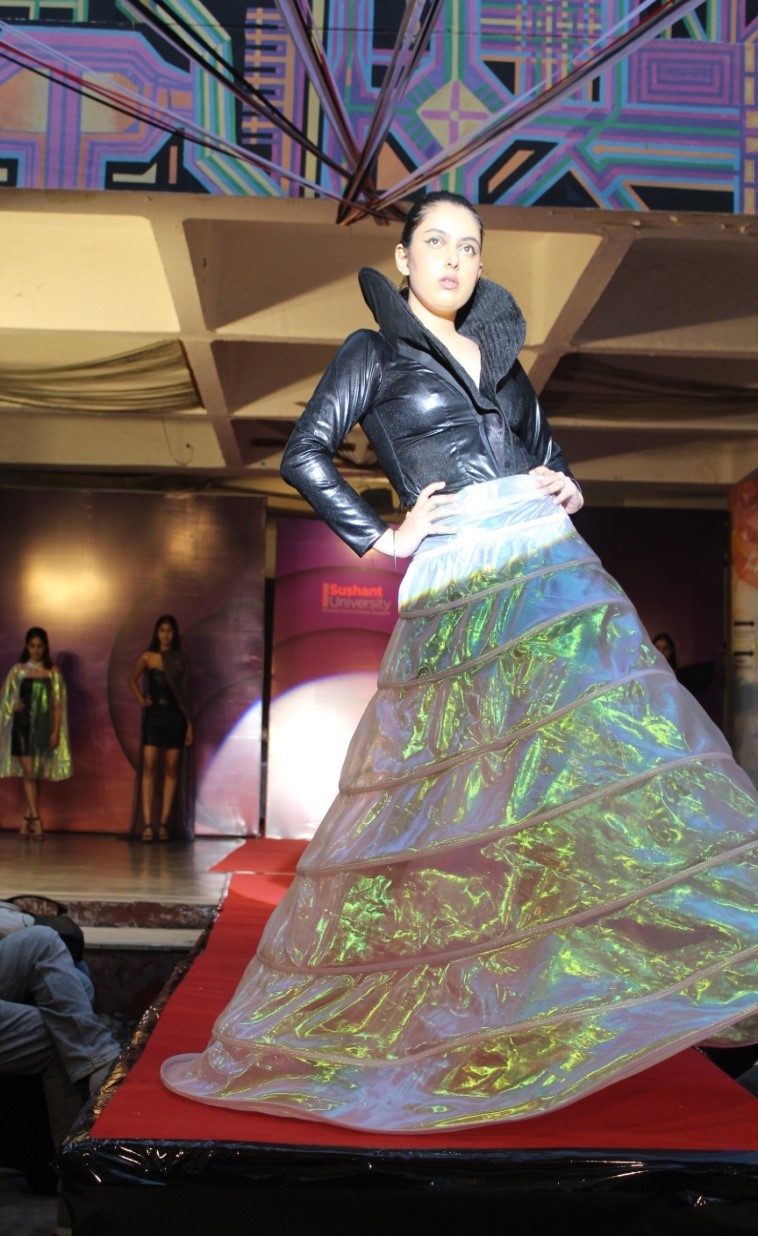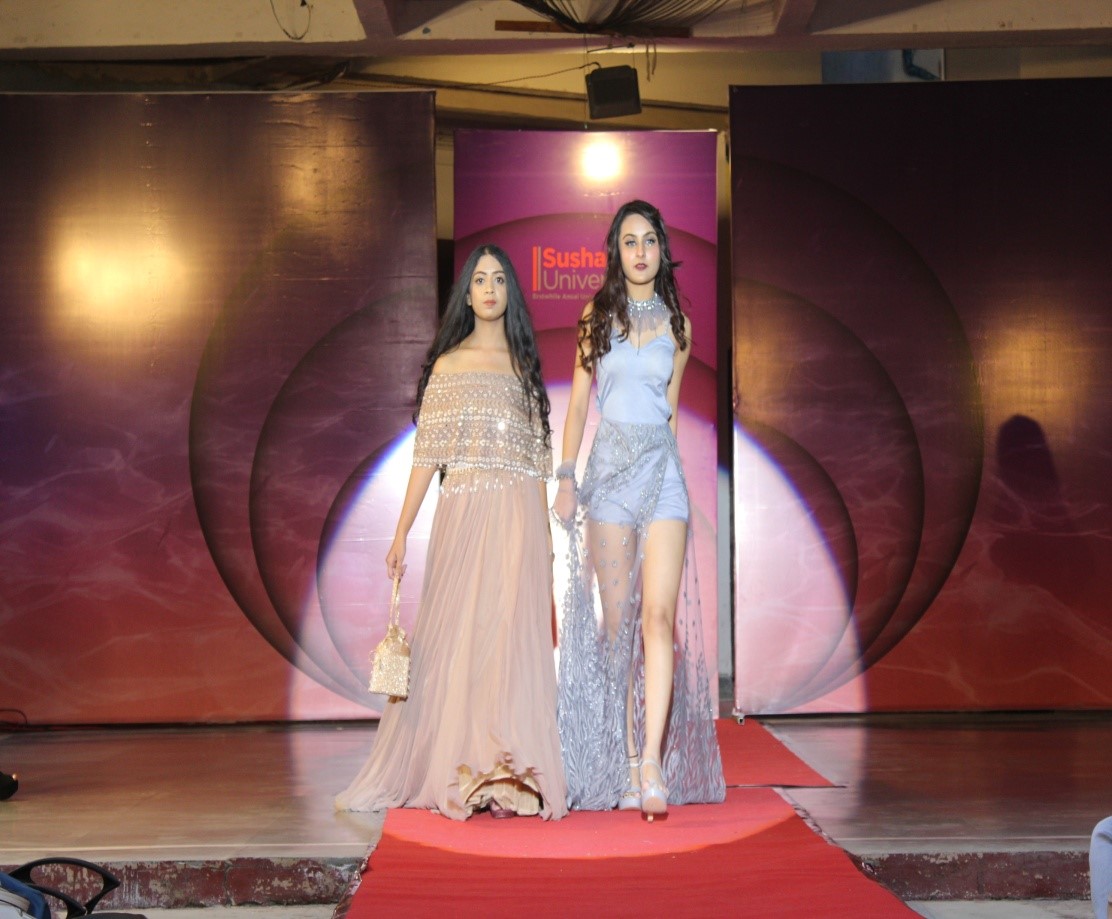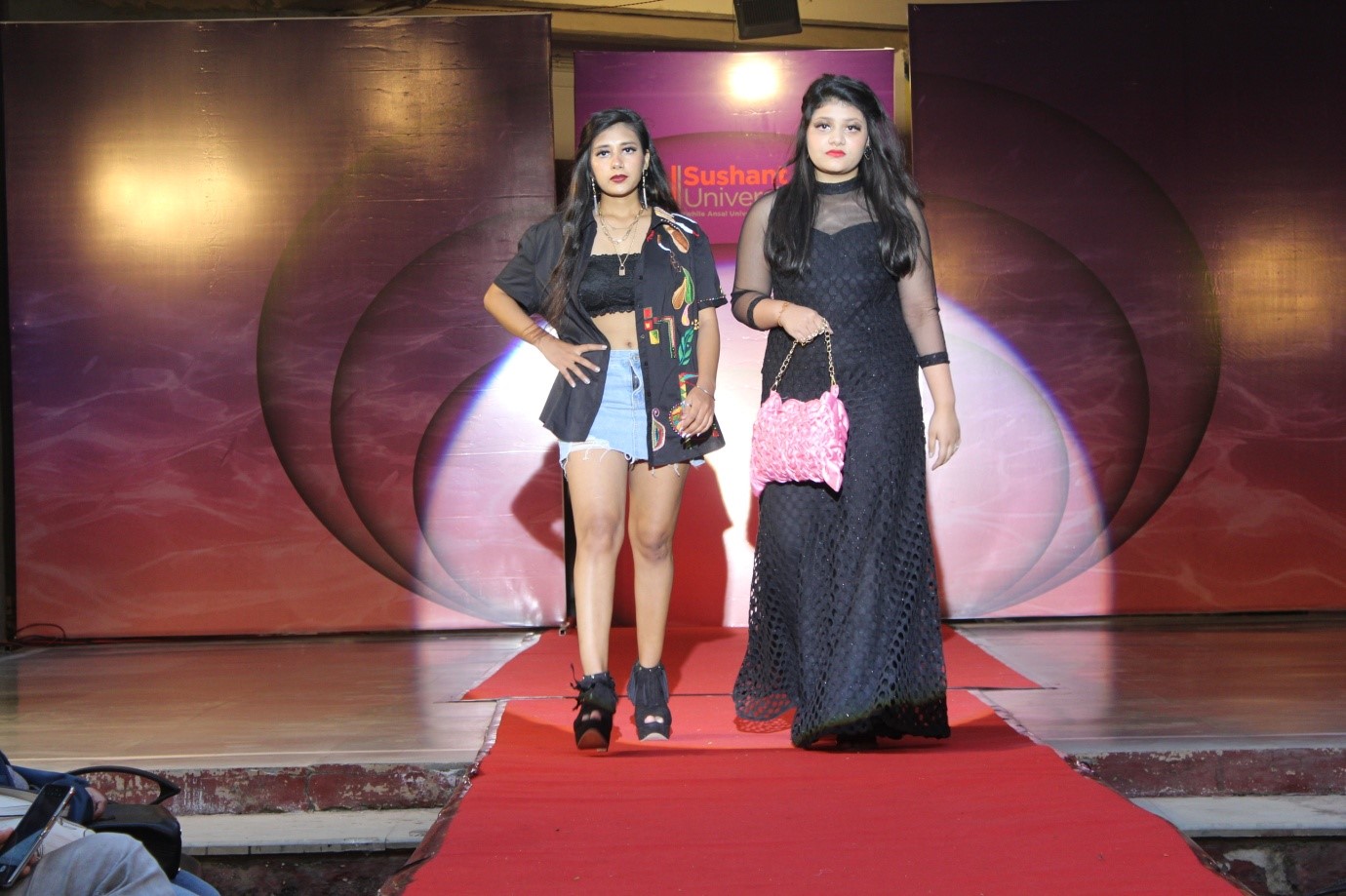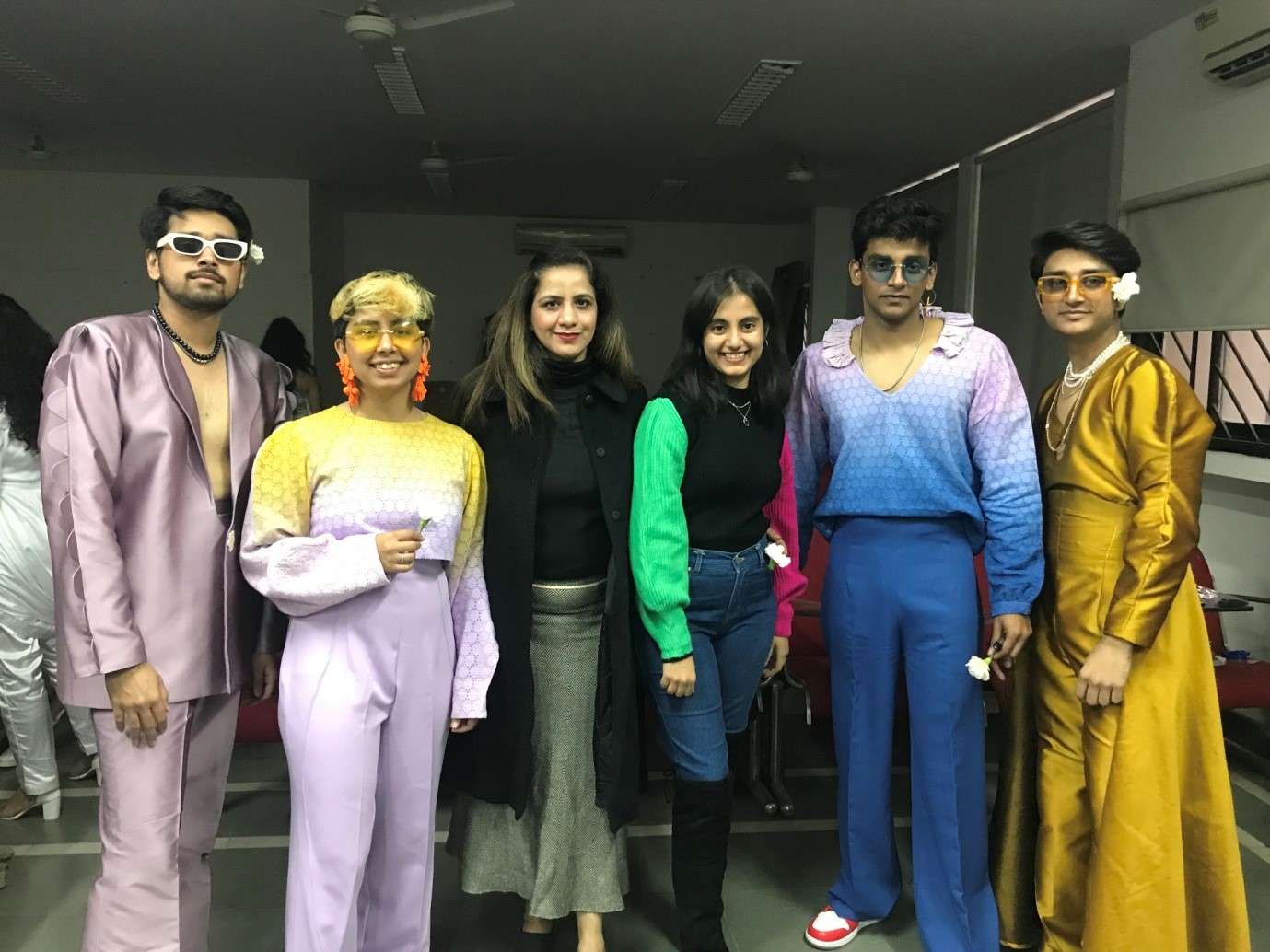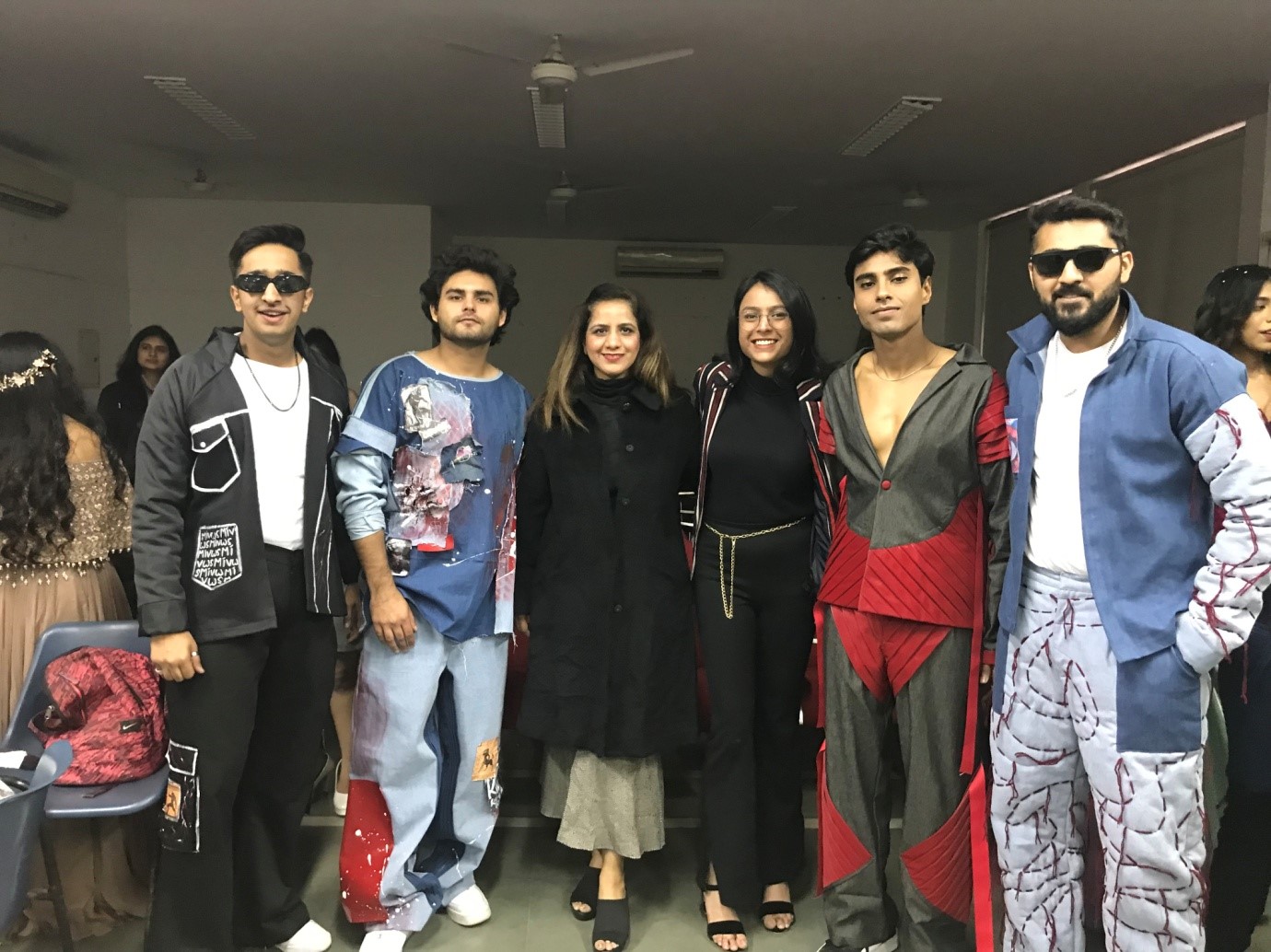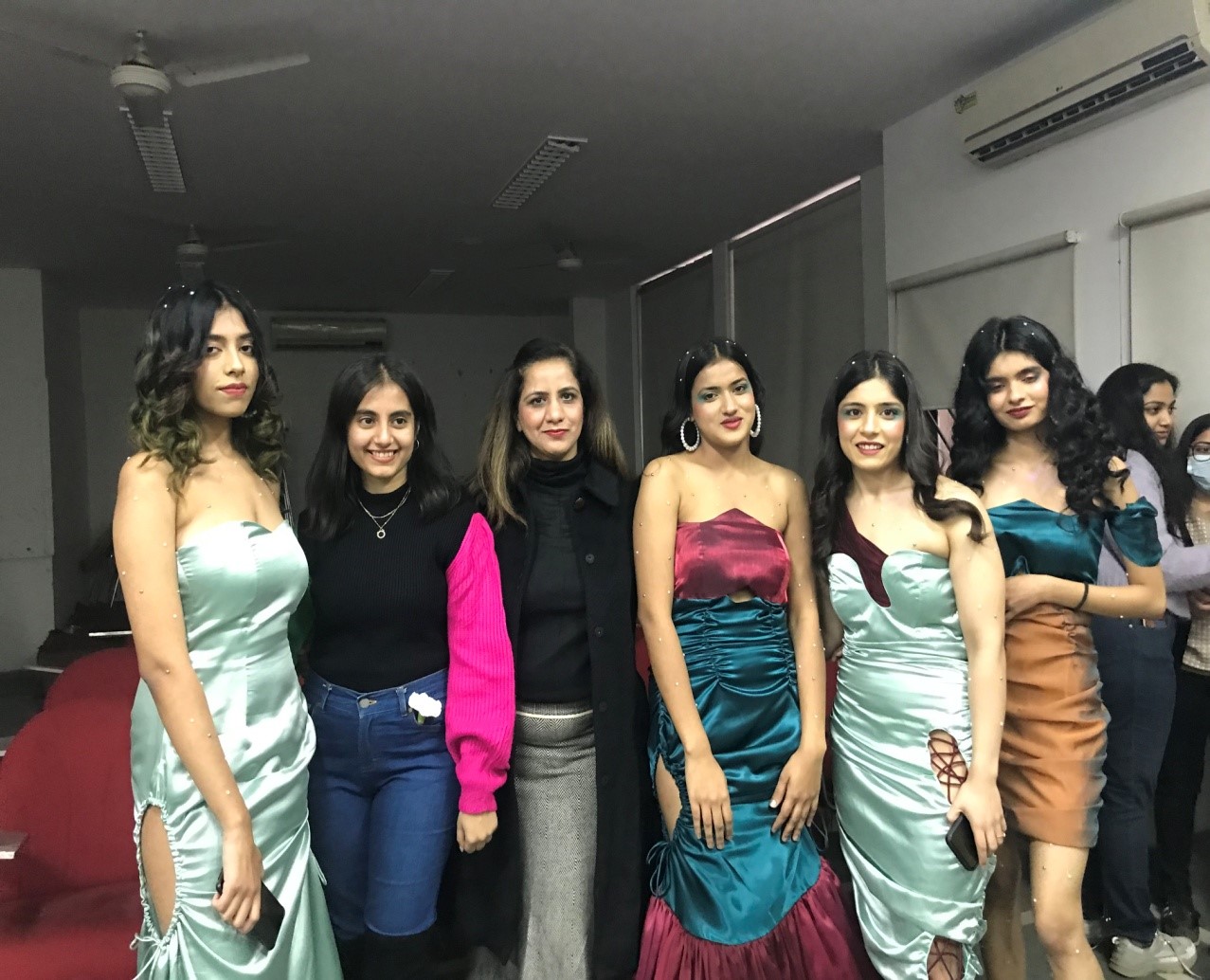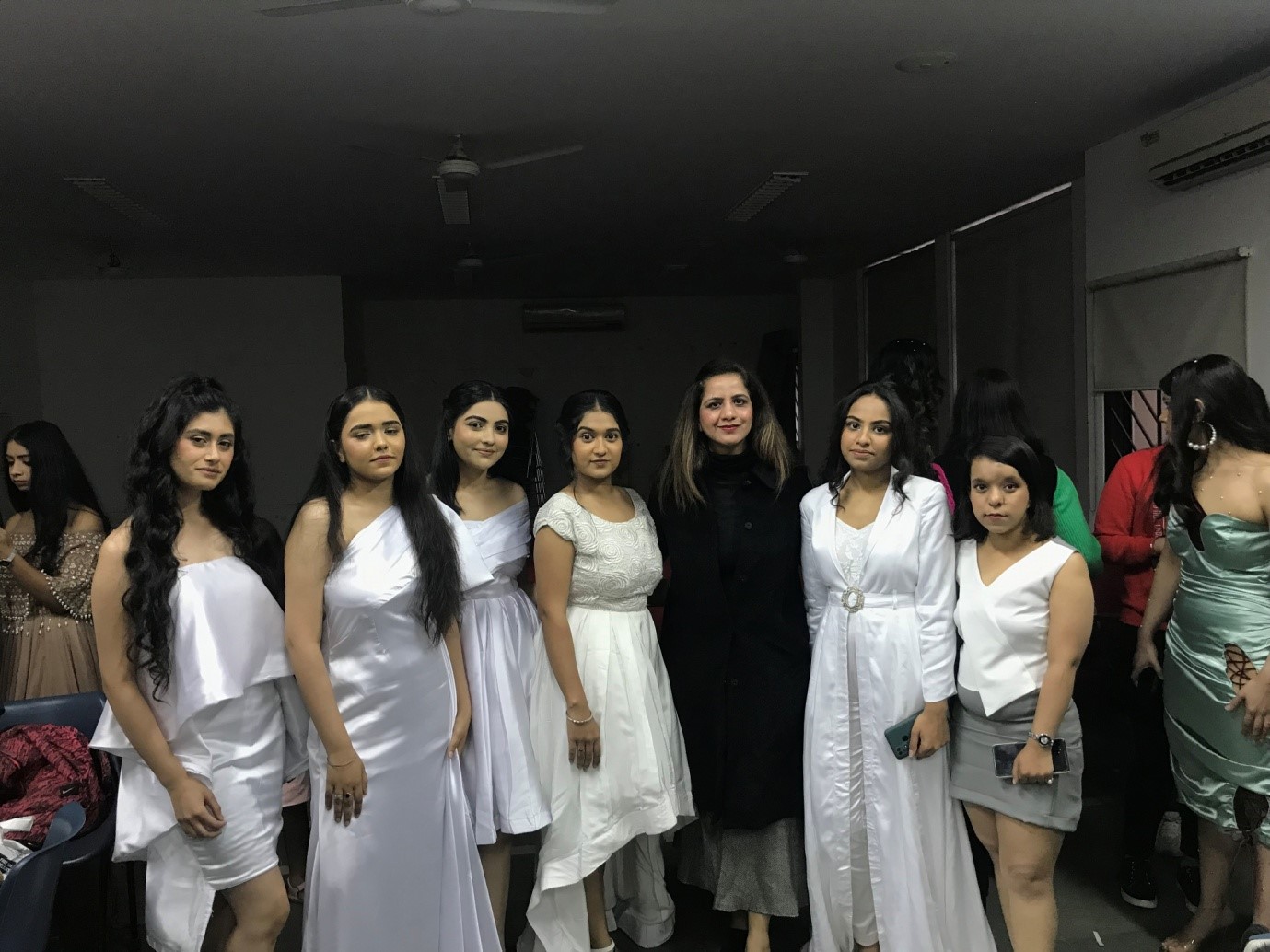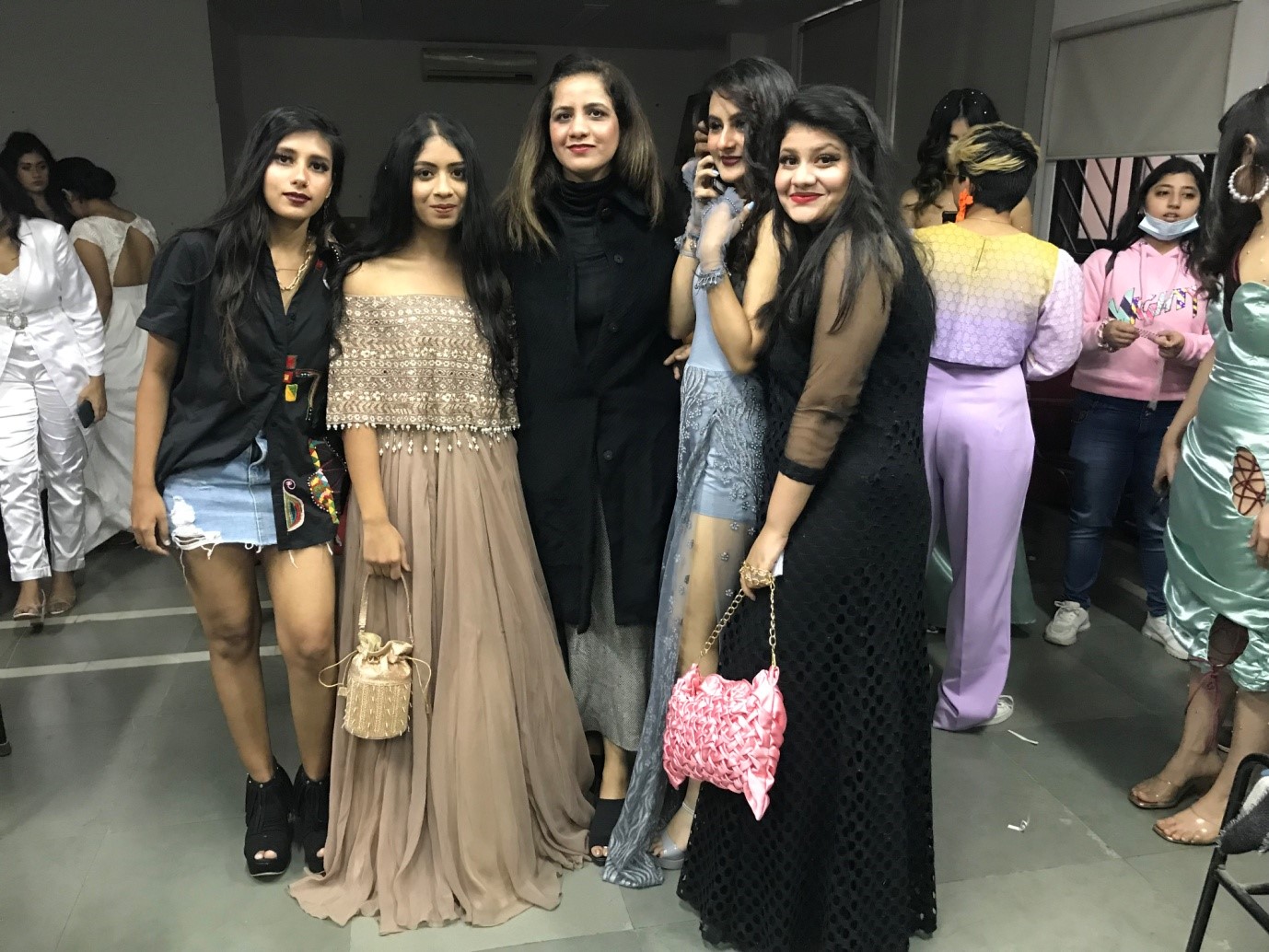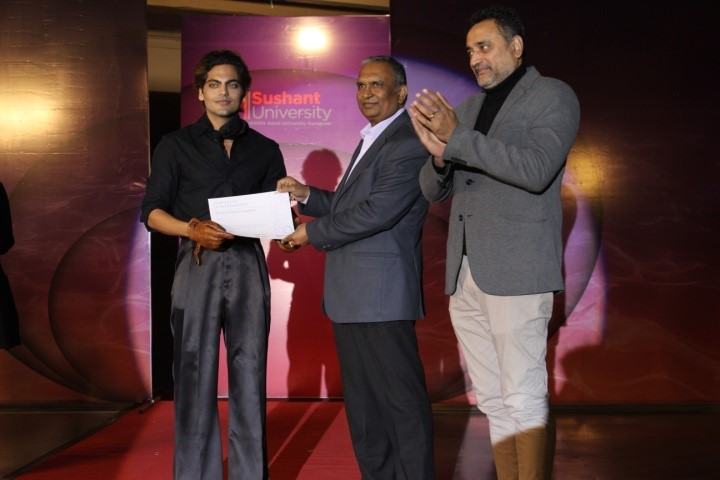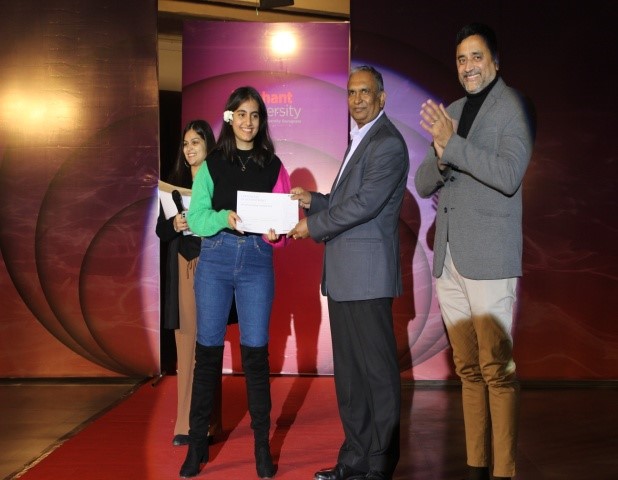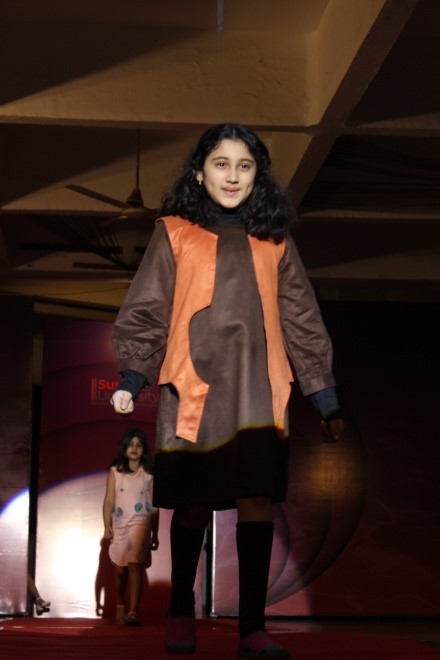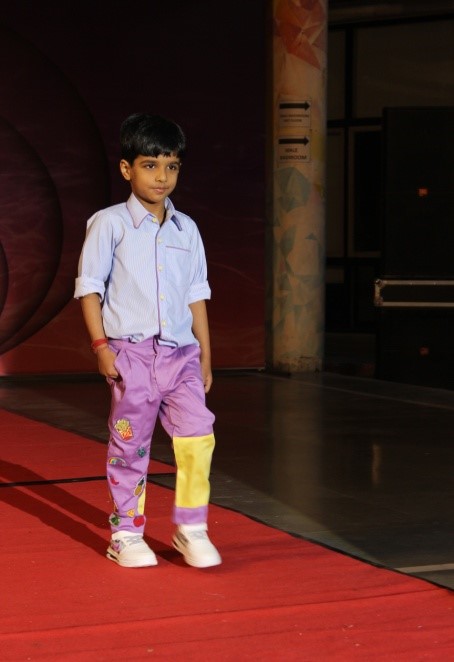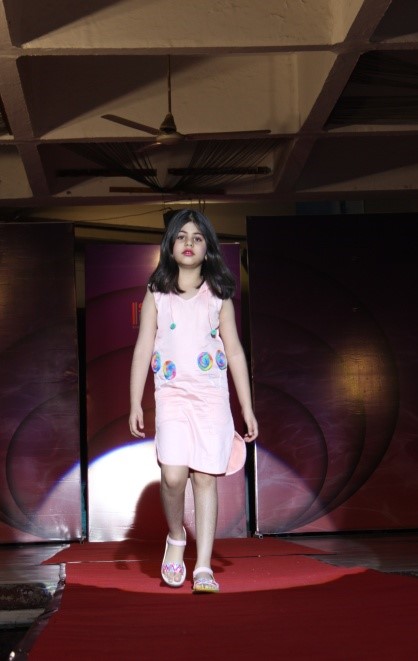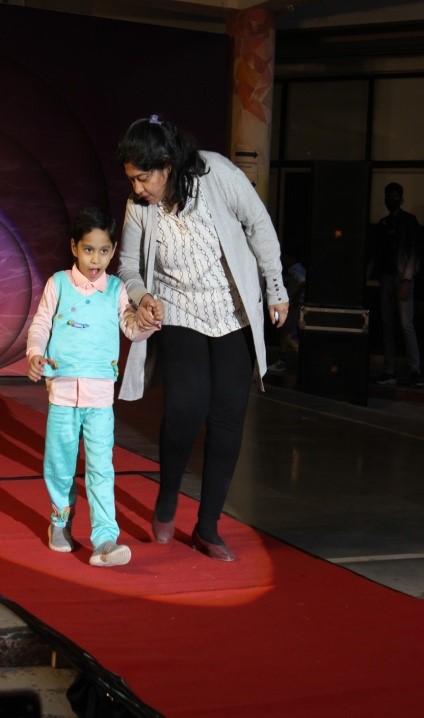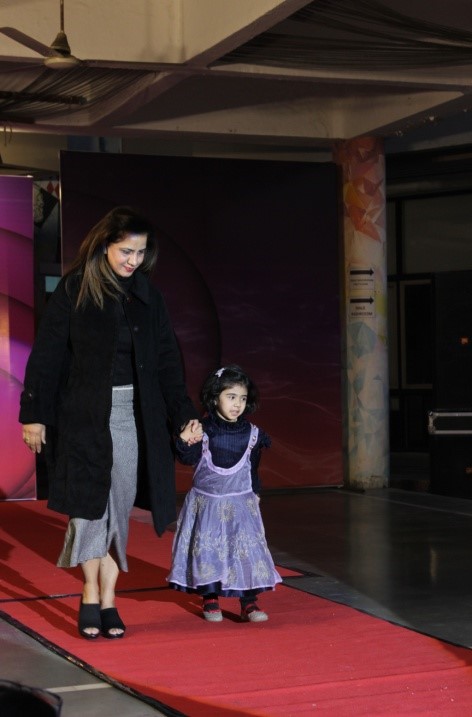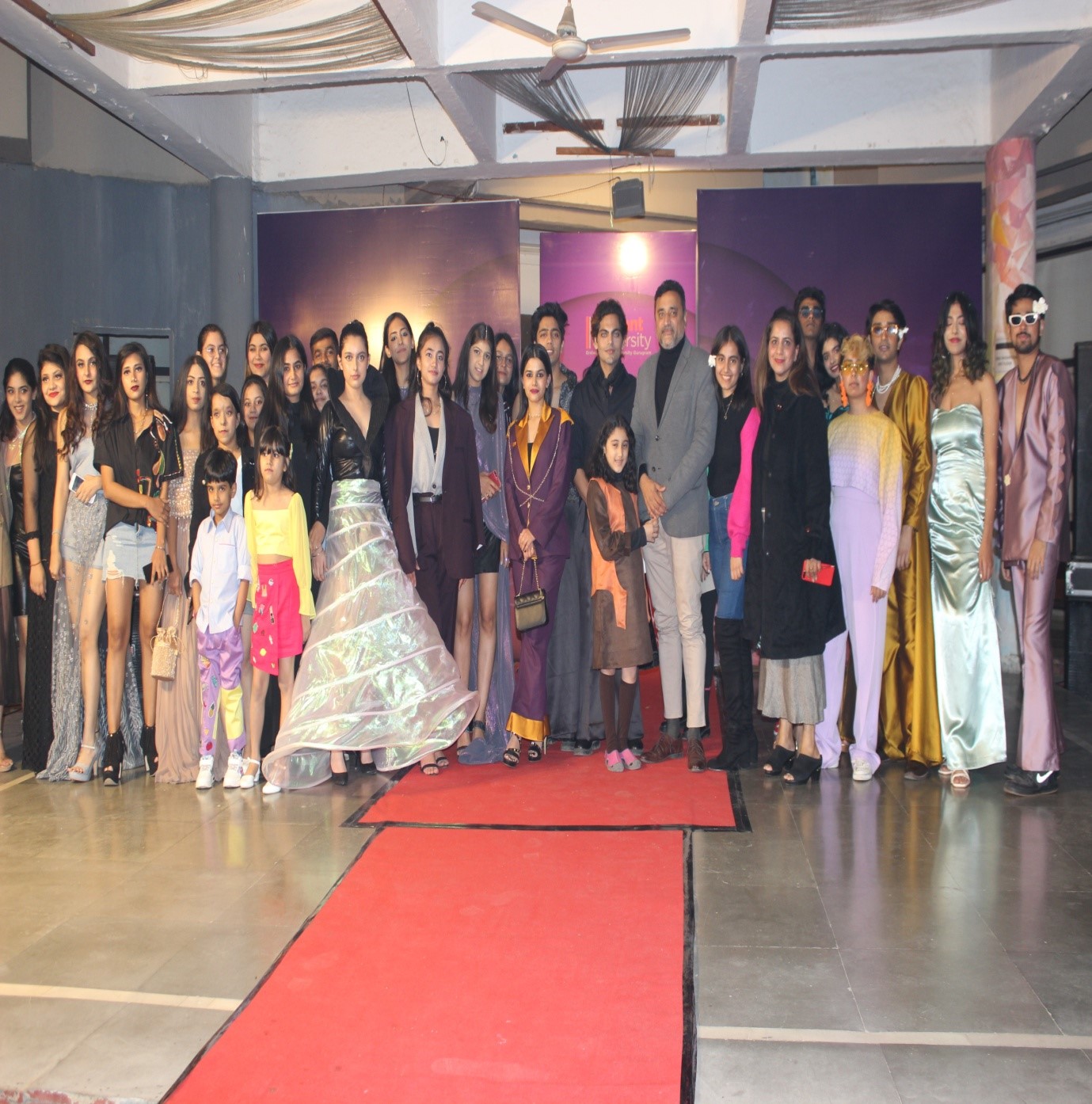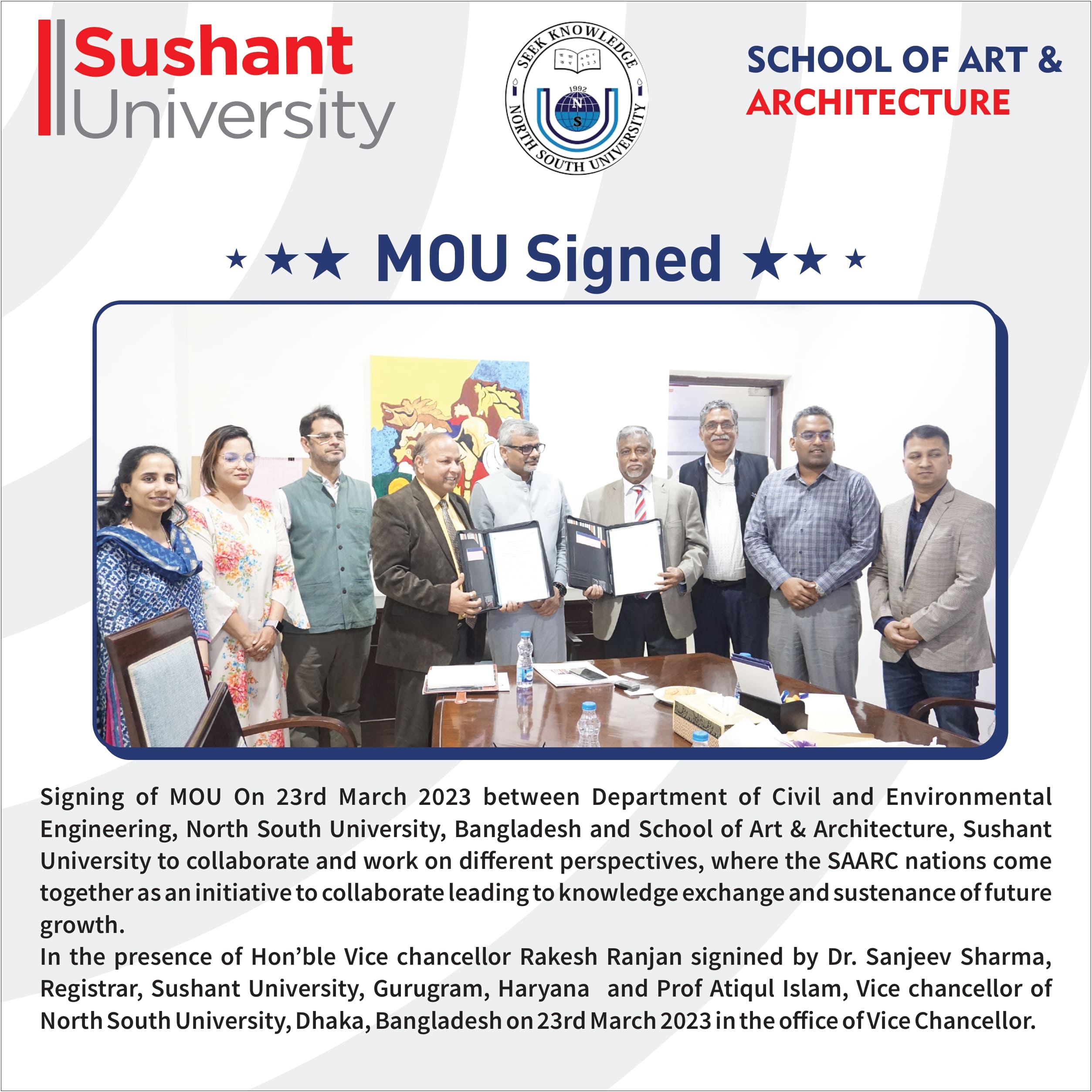 Delhi-to-Dhaka-Dialogue