Creative Open Days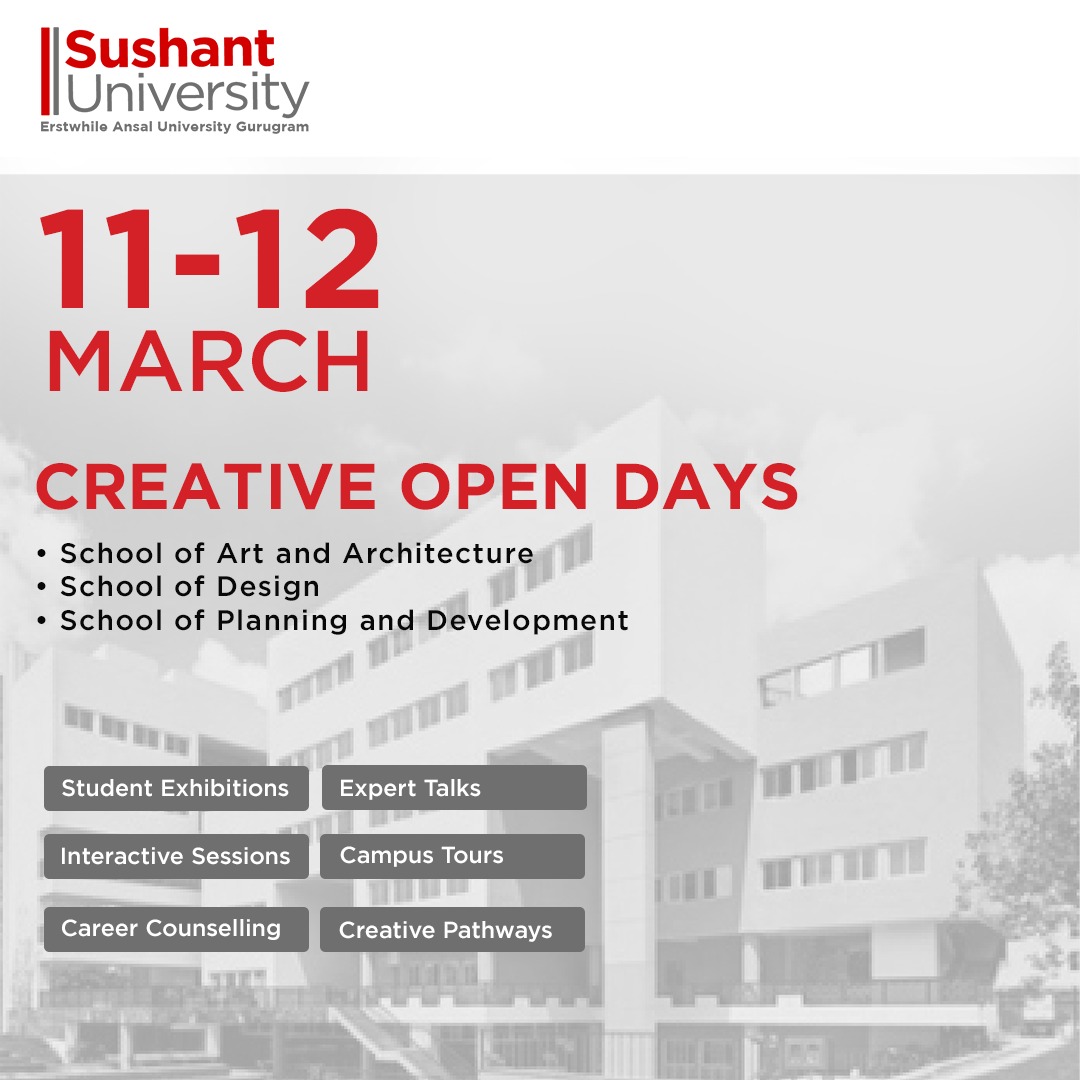 We are delighted to share that Creative Open Days are scheduled on 11 - 12 March 2022 at the campus of Sushant University, Gurugram.
We look forward to welcoming students from schools and colleges - their parents, family and friends, and sharing the works of our faculty and students. This is the first open-to-the-public event in a post-Covid context.
The three creative schools - school of art and architecture, school of design, and school of planning and development, are collaborating to co-host this most stimulating event. There will be students exhibitions, expert lectures, interactive sessions, campus tours, career counseling, creative pathways and much more!
A detailed programme band registration information will follow soon.