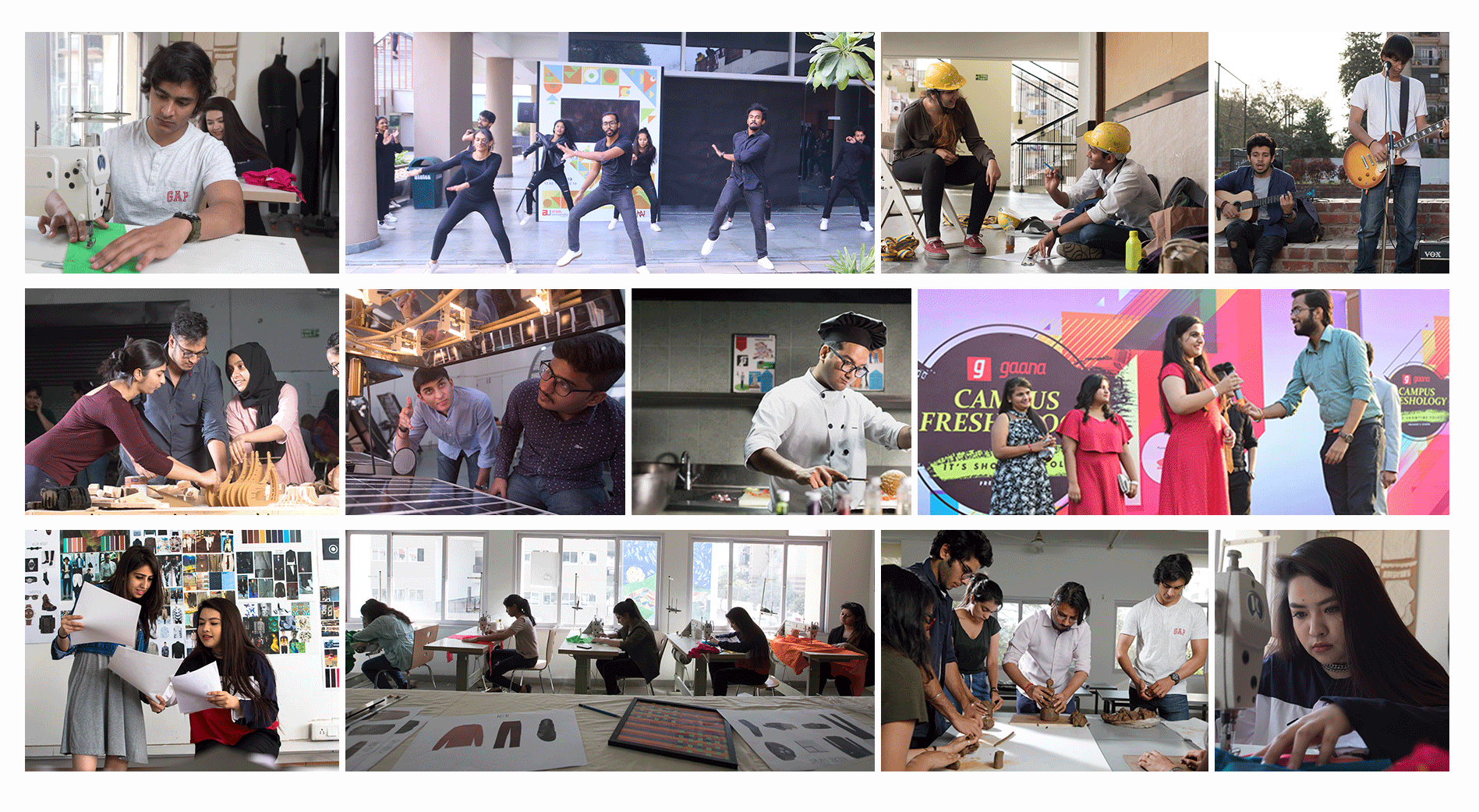 Our Campus is not a Backdrop – It is the foreground of the future.
While the aesthetics are stimulating and unlike any you'll find elsewhere
— the real beauty is what takes place on our inspiring grounds. Our vibrant campus is perpetually in motion. Our students start and join more than 20 cultural and sports clubs and are deeply involved with the community. Our students fill the stands for all the activities and events that take on campus throughout the year. The students organize and participate in several cultural and sporting activities. Every student would indulge in some creative aspects beyond the rigor of curriculum. And the entire student body attends to events like Orientation Programme as well as Fresher's welcoming party to kick off the new University year. It's just the opening act of an unforgettable Sushant University experience.
Our well recognized faculty not only teach, they also groom students to become a professional and a good citizen. Our endeavour is to make sure that all the students on campus "learn hard, play hard, discover & realize their true potential".
On – Campus Facilities
The campus infrastructure ensures that you have what you need to work and play hard! The University boasts of a sprawling 14-acre Wi-Fi-enabled well-maintained, green campus. Besides well-lit, well-ventilated and fully-equipped lecture theatres and classrooms, the University has state-of-the-art computer and other laboratories, language labs, hotel management labs, a modern networked library, round-the-clock high-speed Internet access through a leased line, video conferencing facilities, a sports complex, a well-laid amphitheatre for cultural and other events, on-campus lockers, on-campus housing for boys and girls, a fleet of buses to cover transportation from major parts of Delhi, Gurgaon and Faridabad, a cafeteria, snack bars, kiosks, Café Coffee Day and other recreational facilities on the campus to enrich the overall educational experience of a student. Besides recreational facilities, our entertainment groups bring a variety of shows to the campus each year including reputed musicians and singers performing live on our campus. So come, make the best of your campus experience.
Facilities like Banks, ATMs, Shopping Malls, and leading hospitals are available within two Km from the campus.
Emergency medical help and preliminary first aid are available on the campus in case of need. The doctor visits the Campus on Monday and Thursday every week. The doctor is also available at the hostels on Tuesdays and Fridays. At AU we urge everyone to take responsibility in providing a safe and healthy environment.