Project Title: Conservation and Interpretation of Jean Etienne's Tomb, Mohyal Colony, Jharsa, Gurgaon
Project coordinator: Parul Munjal
Faculty Team: Parul Munjal, Tapasya Samal, Piyush Das, Neha Mallick, Bhawna Dandona and Ridhima Bajaj
Student Team: Manisha Jain, Mrinalini Singh, Pragati Nigam, Rimjhim Swami, Samriti Singh, Smriti Saraswat, Tejaswini Rai.
School of Art and Architecture (SAA), Sushant University, Gurgaon and Indian National Trust for Arts and Cultural Heritage (INTACH) Gurugram Chapter partnered to sign a Memorandum of Understanding (MoU) for the conservation and interpretation of Jean Etienne's Tomb located in Mohyal Colony, Jharsa, Gurgaon on 18th October 2018. SAA agreed to serve as the knowledge partner for the project, undertaking research, and preparing a proposal for the Tomb of Jean Etienne and adjoining structures at Jharsa, while INTACH Gurugram Chapter would be the implementation agency.
The project addresses the strong need to acknowledge the layer of the history of Gurgaon associated with Begum Samru and create physical and intellectual access to it through physical conservation and interpretation. The team adopted an approach to conserve the tombs in a holistic and inclusive manner, by integrating these with their context, creating access for multiple stakeholders, leveraging the educational value of the site and ensuring sustainability and continuity of cultural significance of the site. The project was flagged off by the Deputy Commissioner of Gurgaon District, Shri Vinay Pratap Singh in October 2018, and received news coverage in Hindustan Times.
The research and proposal preparation involved secondary research, physical documentation, condition mapping and preparation of conservation proposal. The historical information connecting the Tomb with the story of Begum Samru was put together for usage in interpretive signage. A study of the immediate physical and social context was undertaken, to establish issues and opportunities. The SSAA Team identified other structures of historic significance in Jharsa, to enable tying together with the tomb in question as a part of heritage walks. The Final Report was prepared by SSAA Team and submitted in December 2019 to INTACH Gurugram Chapter, for implementation.
The report was reviewed by the Executive Committee of INTACH and received their approval and appreciate. INTACH Gurugram Convenor Major Atul Dev presented the report to the Cultural Attache French Embassy in March 2020. The report was highly appreciated by the French Embassy and The Institut Francais India (Cultural Section of French Embassy) has agreed to support the project.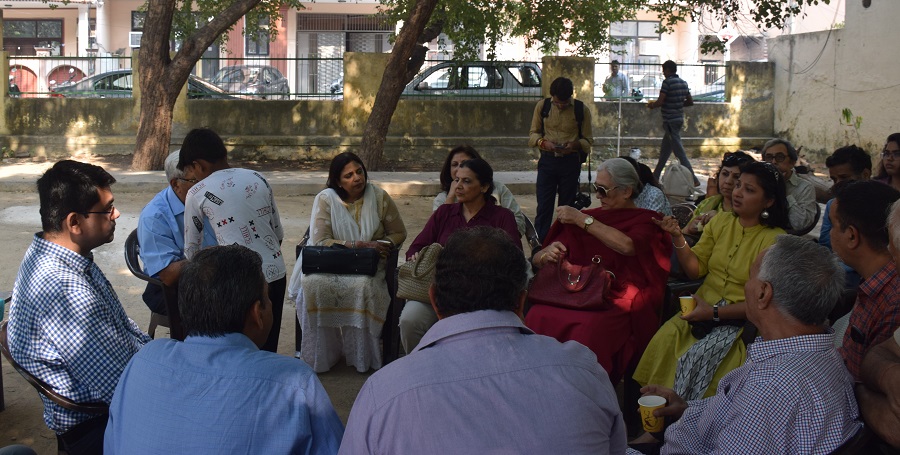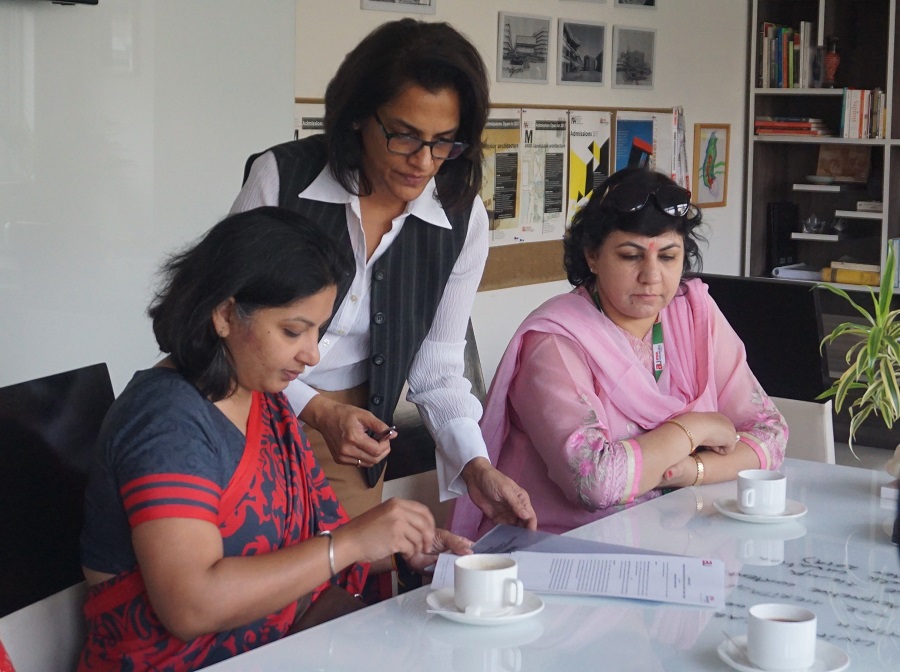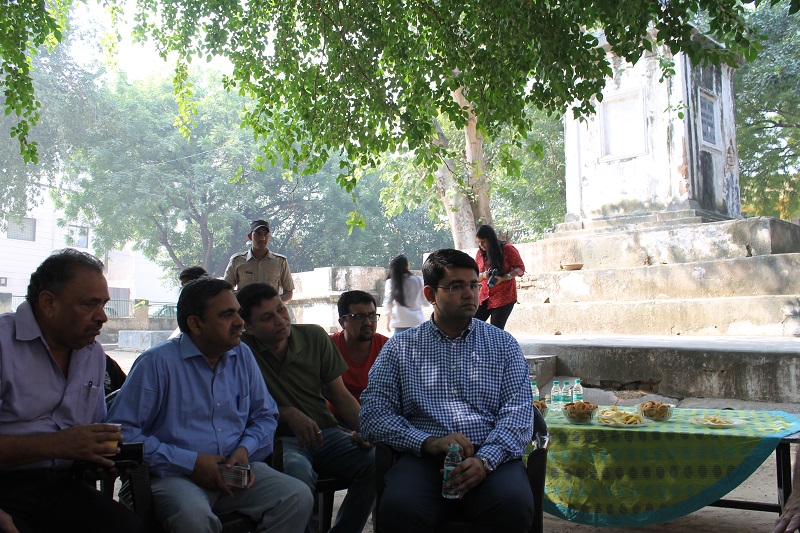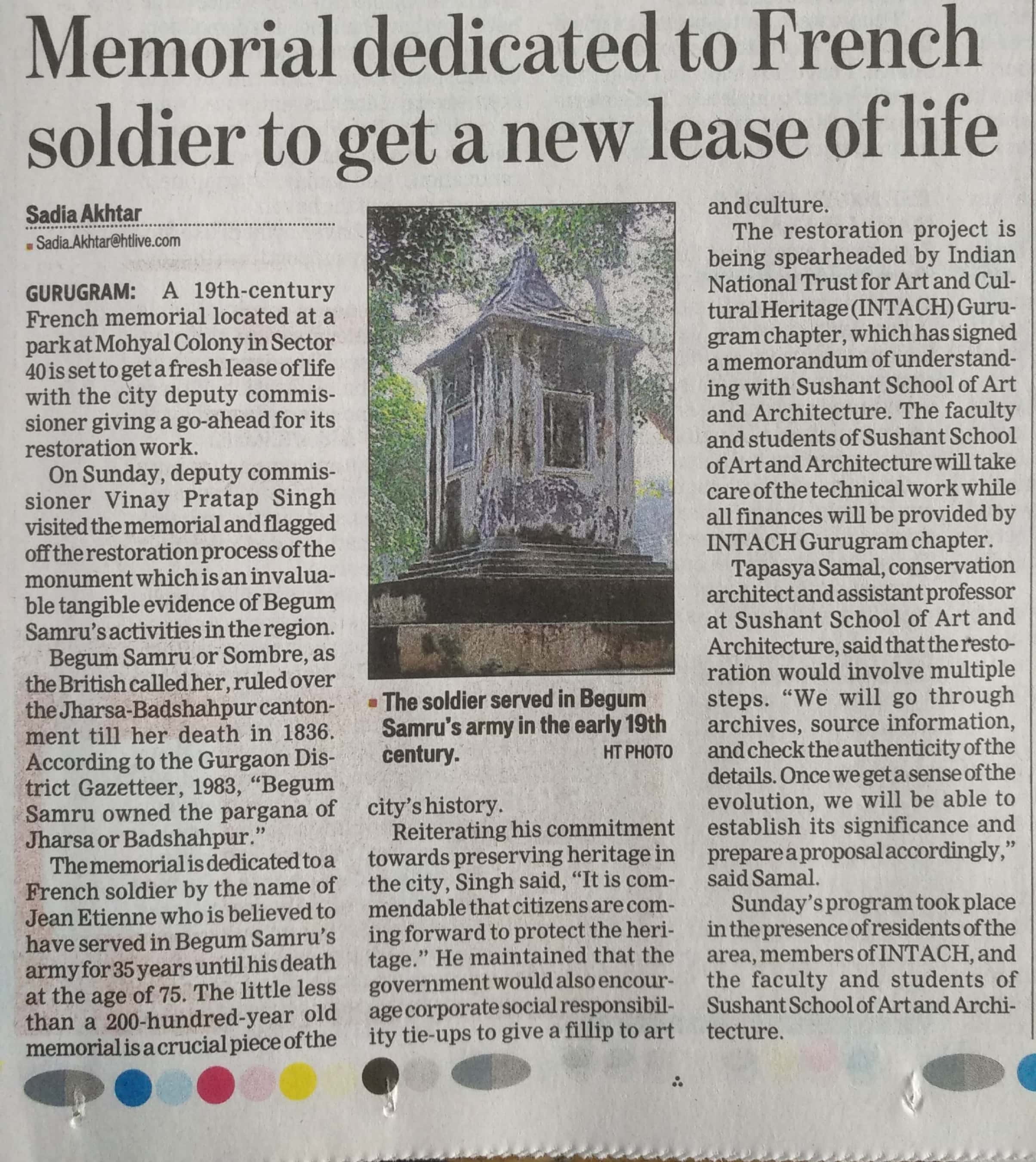 /* */?>