About the Programme
The PGDCA Curriculum has been aligned with the industry & UGC Requirements and aim to produce industry ready post graduate diploma holders. One of the unique features of the curriculum is its specially curated courses wherin students are being given projects in the form of real life case studies and hospitality research projects, which are not merely case studies for students but an opportunity to implement their plans and ideas to the real world of hospitality. A Course on Entrepreneurial incubation which is a part of the curriculum will assist and help the young entrepreneurial minds to kickstart their own venture that too without the aid of any external agencies and sources. The Exclusive academic curriculum is an amalgamation of the Core Culinary based Courses and other allied and ancillary courses offering an intensive and an indepth experiential teaching to the students.
Programme Highlights
Post Graduate Diploma & Transcript of marks from Sushant University
Certification of completion of the program jointly by Sushant University & Roseate Hotels & Resorts.
Specially Designed for Culinary Enthusiasts & Budding Entrepreneurs in the field of Gastronomy
Industry Immersion – Experiential learning at Partner hotel
Live Culinary based projects & Events
Entrepreneurial Incubation – Proposal Designing for Dream Culinary Project
Imparting Ethical & Leadership Skills
Emphasis on Soft Skills & Personality Enhancement
Curated Courses in the form of

Food & Wine Pairing
Industry Immersion
Culinary Project I
Entrepreneurial Incubation (Designing proposal for your dream Culinary Start-up)
Hospitality Research Project
Potential Career Opportunities
Entrepreneur
Kitchen Management Trainee with leading Hospitality Chain
Executive/Supervisory level Positions in Culinary Department with

Hotels & Resorts
Fine Dining Restaurant chains
Cruise Liners
Airline Catering
Healthcare Management
Retail Chains
Pedagogy
The programme is a perfect blend of Institutional and Industry Teaching-Learning Integration through with a unique one of its kind study and work pedagogy. This programme is a perfect example of Experiential learning.
The delivery of the programme will be jointly done by Sushant University & Roseate Hotels & Resorts wherein 3 days, the students will undergo classroom learning and practical exposure in the university premises and 2 days will get trained in the culinary sections of Roseate Hotels & Resorts. (In the programme structure referred to as Industry Immersion). The pedagogy will help students understand , apply the knowledge and skill imparted to them and at athe same time provide them insights and relate their knowledge in the form of practices followed in the real world of Hospitality
Industry Immersion
Post Graduate Diploma in Culinary Arts (PGDCA) is one of a kind Comprehensive Program of One Year encompassing Practical & theoretical learning in the Campus and On the Job Training in the Industry. During the internship the students learns the skill set and departmental administration in the form of professional practices. This internship not only makes the student industry ready but also gives him an edge to be an entrepreneur. This industry immersion is a focused and specially curated training that leads to a bright job prospects of these students and get them a notch closer to be lucratively employable.
Linkages and Partnerships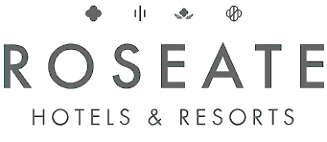 For the Post Graduate Diploma in Culinary Arts, Vatel Hotel & Tourism Business School at Sushant University has tied up with Roseate Hotels & Resorts (As Industry Partners). This programme is a joint certification programme between the two and a Memorandum of Understanding exist between The Roseate Hotels & Resorts detailing all the key deliverables & Skill Sets to be imparted to students.
Entry Requirements
Minimum age to apply – 20 Years
Max Age – No bar
Admission will be granted purely based on merit. The merit list will be prepared as given below:
GDPI (Group Discussion & Personal Interview)

70% Weightage to last qualifying Examination (Graduation)
30% Weightage to Group discussion & Personal Interview
Pre-Requisites
An Accredited bachelor's degree with a minimum percentage of 45 % or 4.5 CGPA (any Stream) including English as a mandatory Subject.