Alumni Testimonials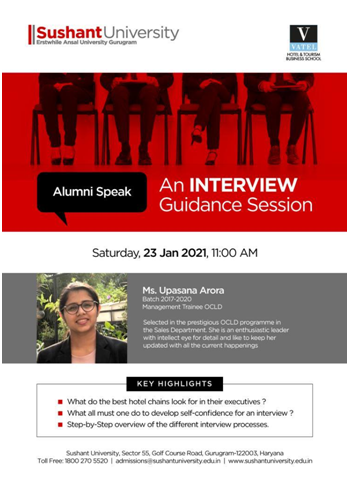 Upasna Arora
Batch-2017-20
(OCLD) Management Trainee – Oberoi Group
Vatel has taught me the in and out of the hospitality industry and has encouraged me to discover myself, to be confident and an accomplished professional in the hospitality industry.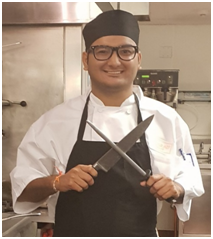 Kripesh Karakoti
Batch-2015-18
Entrepreneur
Sushant University gave me the opportunity of International Internship under the Marco Polo Program, and I went to Switzerland to study for one full year! Sushant truly takes care of its students, giving them every opportunity imaginable and giving them an experience they will cherish for their lives.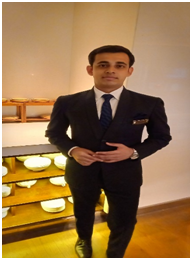 Sagar Charles
Batch-2015-18
Front Office Executive
Pullman Hotel Aerocity, New Delhi
Vatel Hotel and Tourism Business School has refined me as a person, polished me and I have been able to hone my skills. The institute has made me one of the most efficient and effective performers into the hospitality industry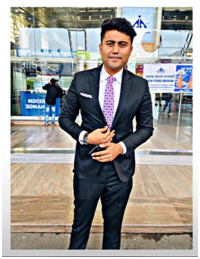 Adam Paul
Batch-2107-20
Entrepreneur
I am proud to be a student of Sushant University. During the three years at college, I have learnt to be courageous and have tried to be nothing but the best. I have gained valuable skills & knowledge as a result of which I was able to become an Entrepreneur which was my dream.
Harshita Salone
Batch-2016-19
Entrepreneur
It was a great experience. I wouldn't have wanting anything different.
All my teachers have been really good. They have motivating attitude, help us to enjoy learning and always encourage us for the challenges.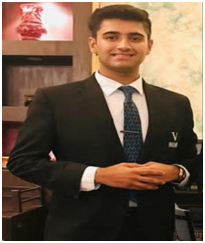 Abhishek Chaudhary
Batch-2016-19
Management Associate
Radisson Hotel Group
I have learnt at Vatel India to be confident as confidence is the key to success being a budding hotelier, speak effectively and think efficiently and always aligned towards valuable guest experience
VIDEO TESTIMONIALS OF ALUMNI
Pisli Yepthomi B.Sc. HMCT ,2017-20- https://youtu.be/bnilq3OyHlQ
Karan govil B.Sc.HMCT, 2016-19 -https://youtu.be/vJ6Ed2kTNW0
Riya Shukla B.Sc.HMCT,2017-20-https://youtu.be/XeB4BMuGKhc
Vikas B.Sc.HMCT 2017-20- https://youtu.be/PLkXhzGiCFI
Industry Testimonials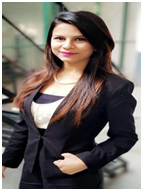 Ms. Sanjana Bhalla
Asst Training Manager
Crowne Plaza Today Gurgaon
Vatel India students always have a positive attitude towards learning new things and we observed that each and every student participates in every event with great performances. They are always ready to learn new dimensions of hospitality Industry with excellent training programme structured by their industry representatives.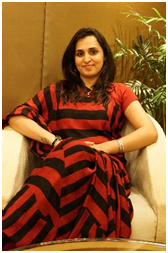 Ms. Jeetika Nanra
Human Recourses - Manager
Taj, Chandigarh
I would like to highlight the efficiency and the hard work that has always been shown by Vatel students during their Internship at our hotel. The student's portrait a great reflection of the collage.
Placement testimonials by Students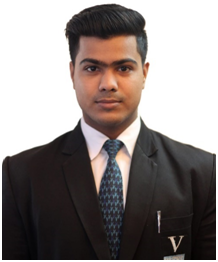 ARSALAN NAWAZ
Batch- 2016-19
Kitchen Management Trainee
Abu Dhabi National Hotels.
I wanted to become a chef but never expected myself to join as a management trainee in the biggest industrial catering company of the world. I don't think I will ever look elsewhere for a career. My future is secured.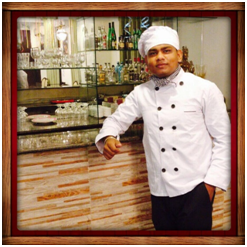 DEEPAK GOLA
Batch-2016-19
Kitchen Management Trainee
Abu Dhabi National Hotel
I belong to not a very affluent family but I was dedicated to my studies, I never missed any of my classes, especially the kitchen practical classes. I won may competitions and emerged as a right candidate for the kitchen job. My dream has come true and I have made my family and my college proud.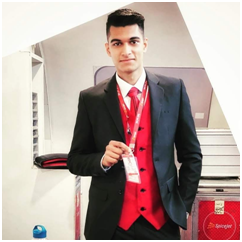 YASH CHAUHAN
Batch-2016-19
Cabin Crew
SPICE JET
I knew I was good and was made for the kind of job that I have got. My plan is to join an international airline and go around the world. Advice to the younger students: Make a passion out of anything you wish to do. Then sit back and relax – your work will automatically take you wherever you wish to go.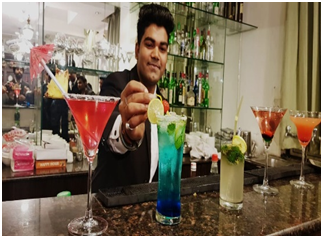 ANKIT YADAV
Batch 2016-19
Director Operations
V3 EVENTS
Creating events has been my passion and the best way to quench my thirst was by starting my own enterprise. However, I never realized that it would pick up so fast. I recently finished a destination wedding in Malaysia, a corporate event in Dubai and I am preparing for a new one coming up in Jaipur… I am more than happy because this business can be taken as high as the sky…!!
VIDEO TESTIMONIALS
Aanchal Malla B.Sc.HMCT,2015-18 - https://youtu.be/M3INO42e0rQ
Adam Paul, B.Sc.HMCT, 2017-20-https://youtu.be/jmohdLvP4FE
Rishab Thakur B.Sc.HMCT, 2016-19- https://youtu.be/k7c2dAbR4uU
Abhishek Chaudhary B.Sc.HMCT, 2016-19- https://youtu.be/uySkRjviV4w
Experiences of Present Students
Students Video Testimonials
Shaurya Dhand, BHM ,2019-23- https://youtu.be/yx_EvGIgosE
Ananya Vashisht, BHM ,2019-23- https://youtu.be/pvyh9O-n-3g
Apurva Dubey,BHM ,2018-22- https://youtu.be/bHps-yxFlOU
Hkirti Lamba, BHM, 2019-23- https://youtu.be/OJY8sXiNDZQ
Rubani Bhatia, BHM ,2018-22- https://youtu.be/OwCI5-PiRSE
Sanchi Arora, BHM ,2019-23- https://youtu.be/6fwFN4p2EHY
Sulamite Rai, BHM, 2018-22- https://youtu.be/NVfFzOd4_3A