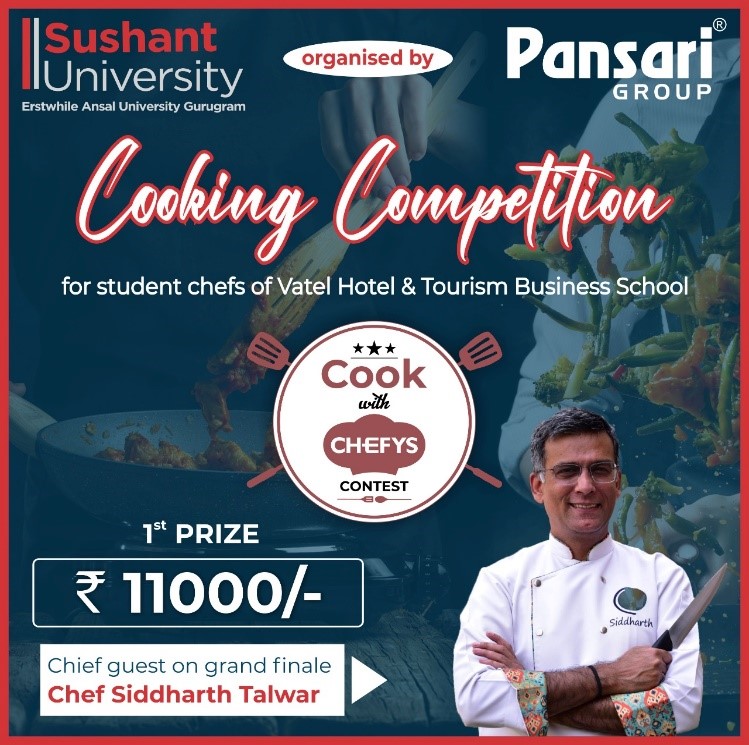 Unless evaluated, tried and tested, no education or knowledge earns any credibility. It is the competitions, struggles and rivalries that breed quality and bring out the best in people.
A Cooking Competition for Culinary Chefs was organised by the Vatel Hotel & Tourism Business School on Friday, November 18, 2022 in which students of III and V Semesters participated. The First position was bagged by Ms Prapti Syal, the Second by Mr. Gurman Bindra and the Third position was won by Mr. Tanuj Makkar. The students were required to use ingredients from the Pansari group, who were the sole sponsors of the event.
The winning students have qualified for the main event, where the final winner will get a cash prize of Rs 11,000/- Chef Siddharth Talwar of Pansari Group would be the main judge of the competition.