Advance Training Kitchen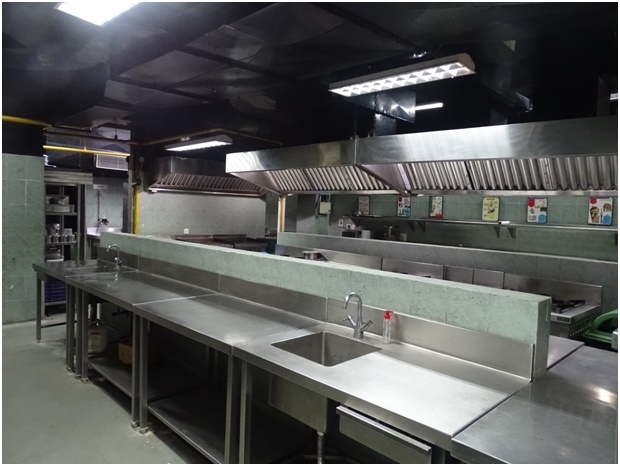 Our Advanced Training kitchen "ATK" is Ergonomically designed &fully equipped with modern day Culinary tech and State of the art equipment to prepare a delectable meal. 3rd year students of Vatel Hospitality School learn their gastronomique specializations in the form of World Cuisine Menus taught by our Experienced chef Trainers and prepared to a consistently high standard by our student chefs.
Vatel Epicure Restaurant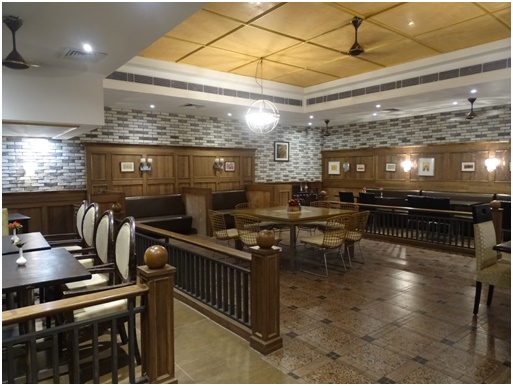 The Vatel Hospitality Campus at Sushant University houses a training restaurant with a seating capacity of 40 guests. Dishes Executed at our ATK Kitchen are plated, presented and served at our Epicure Fine Dining Restaurant, an Amalgamation of Modern themed Design with an undertone of Artistic style furniture. The students are trained for various service styles, POS Management systems and service etiquettes.
Basic Training Kitchen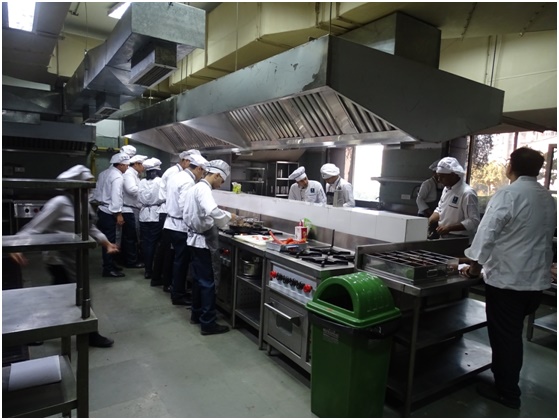 BTK or Basic Training kitchen at School of Hospitality Management is the foundation-Learning kitchen for our student chefs to master basics of culinary. The menus are more focused on Fundamental cooking techniques and preparation styles wherein the 1st Year students learn the nuances of French Culinaria and Kitchen Hygiene principles with an aim to provide an in-depth understanding of kitchen operations to our culinary enthusiasts.
Quantity Training Kitchen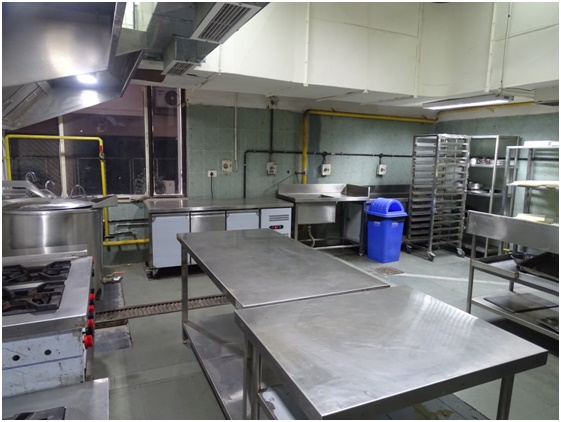 To Master a specialized art of Cooking food in large quantities our 2nd year curriculum is aligned towards cooking bulk food wherein the emphasis is on Regional Cuisines with a special focus on developing planning, organizing and leading skills is students. Our Quantity training Kitchen is designed with Heavy equipment with large food holding and cooking capacities
Vatel Café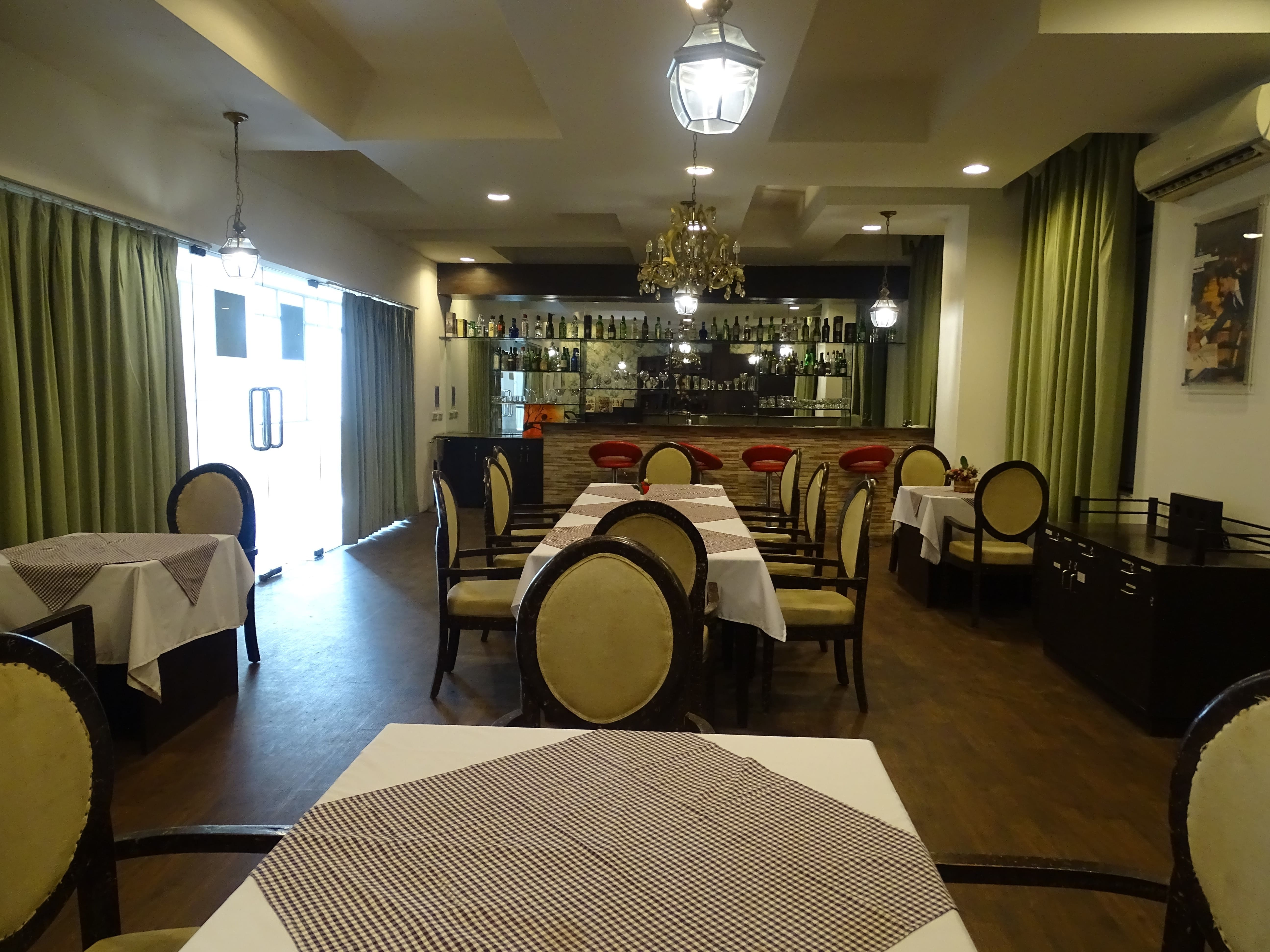 "Vatel Café" takes its name from our partner Institution and one of the finest Hospitality Education Provider "Vatel". The understated yet extraordinary Appearance of as well as onlookers equally.The Restaurant reminds you of a French themed restaurants with rustic our Vatel restaurant spellbinds the learners Wooden chairs and no fuzz interiors, standing out with its old style charm, representing the ethos of classical Haute style restaurant that serves culinary treaties and cursory recipes. Vatel Training restaurant serves Classical menus prepared by our 1st year student chefs. Practice sessions on gueridon, platter to plate and banquet style service provides a 360 degree learning by creating a real sense of service.
Front office lab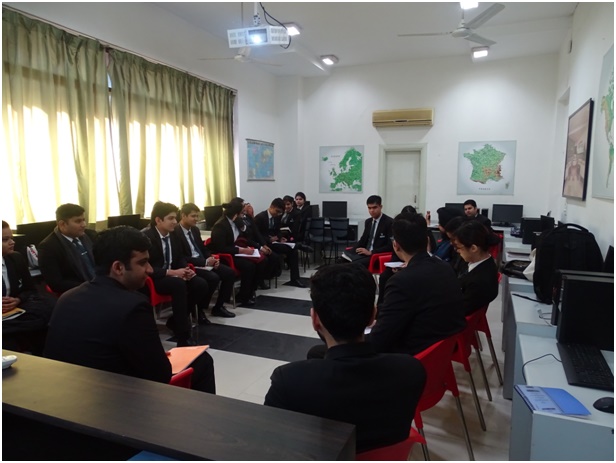 The lab provides Industry linked training to students through Hands on Exposure of handling Property management system and also provides Core competencies on Guest Service management & interactions. Students of Vatel School at Sushant University are trained on Hospitality software in order to provide real time Hospitality exposure to students thus enhancing their learning abilities. The lab is fully equipped with computers with front office management systems installed.
Housekeeping Lab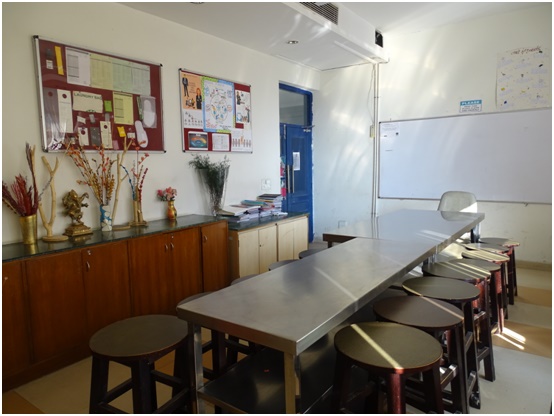 The housekeeping lab at Vatel India is laced with required cleaning agents, Equipment, adhesives & sample guest supplies used by star category hotels thus providing an opportunity for Hospitality students to understand the Importance of accommodation operations at the hotel. Students undertake practical sessions on stain removals, making a guest room managing linen and laundry section of a hotel.
Vatel Reception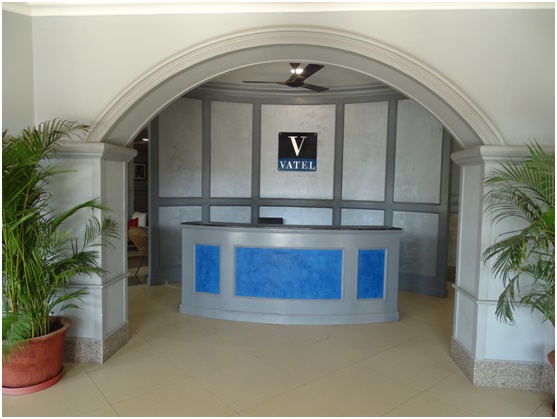 Vatel Lounge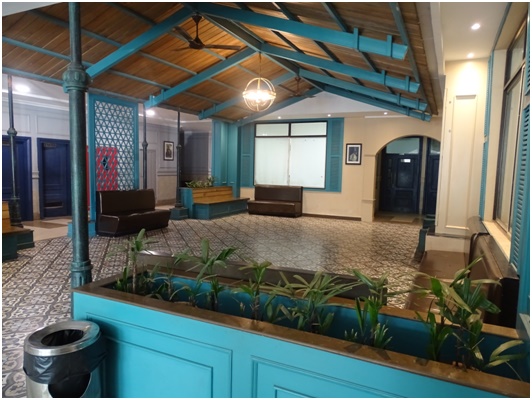 /* */?>