B.Tech- Computer Science and Engineering with specialization in Cyber Security
Industry Partners ( Euinac )
Web Application, Network, Mobile Attacks, Zero days, Ransomware, Critical Infrastructure Cyber Attacks etc. are recent examples of the common threats we have faced online globally. It is also predicted that in coming years, cybersecurity risks will increase many folds as lives are becoming more dependent on digital devices, services and cyberspace — it attracts hackers who are increasing by the day.
This course is designed for creating comprehensive understanding in the field of cyber security. Students will undergo deeper into hard-core cyber security topics during the course. This will set the level field for all the students to be able to come at par and move together with the ever changing needs and demands of IT industry.
According to a recent report by Intel Security in partnership with the CSIS, the global cyber-security workforce will have over 1 million job vacancies by 2022. Even Forbes stated that cybersecurity market is expected to grow from $75 billion in 2015 to $170 billion by 2024.
Curriculum Highlights
Eight specialized courses in collaboration with industry partner. These are

Cryptography and network security
Network and hardware security
Network Vulnerability Analysis and Penetration Testing
Web Application Attacks and Security
Mobile Ecosystem Security
Risk Management and Information Security Governance
Cyber Forensics and cyber laws
Malware Analysis/Reverse Engineering
Two industry internships – after second year and third year
Capstone Project under guidance of industry mentor
Transdisciplinary Learning – one credit per semester from other school
Technology Trends courses – cover emerging technologies
Soft-skills and Communication related courses
Career and Placements
CRC (Corporate Resource Centre) at Sushant University, Gurgaon plays a vital role in training and placements of students of all disciplines in the institution. With the recent increase in the competition for employment, the students are equipped with necessary skills set and mind set to make the challenges industry possess in this century. AU strives hard to get students trained in all the fields of education to make them complete individuals and imbibing human skills so that they can become a better human being. We assure you that our students are adequately equipped with personal and professional skills and industry-ready.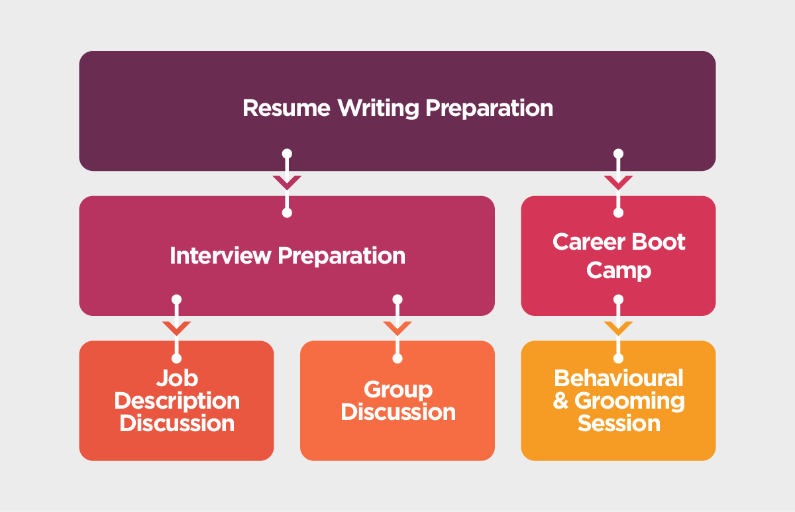 Our recruiters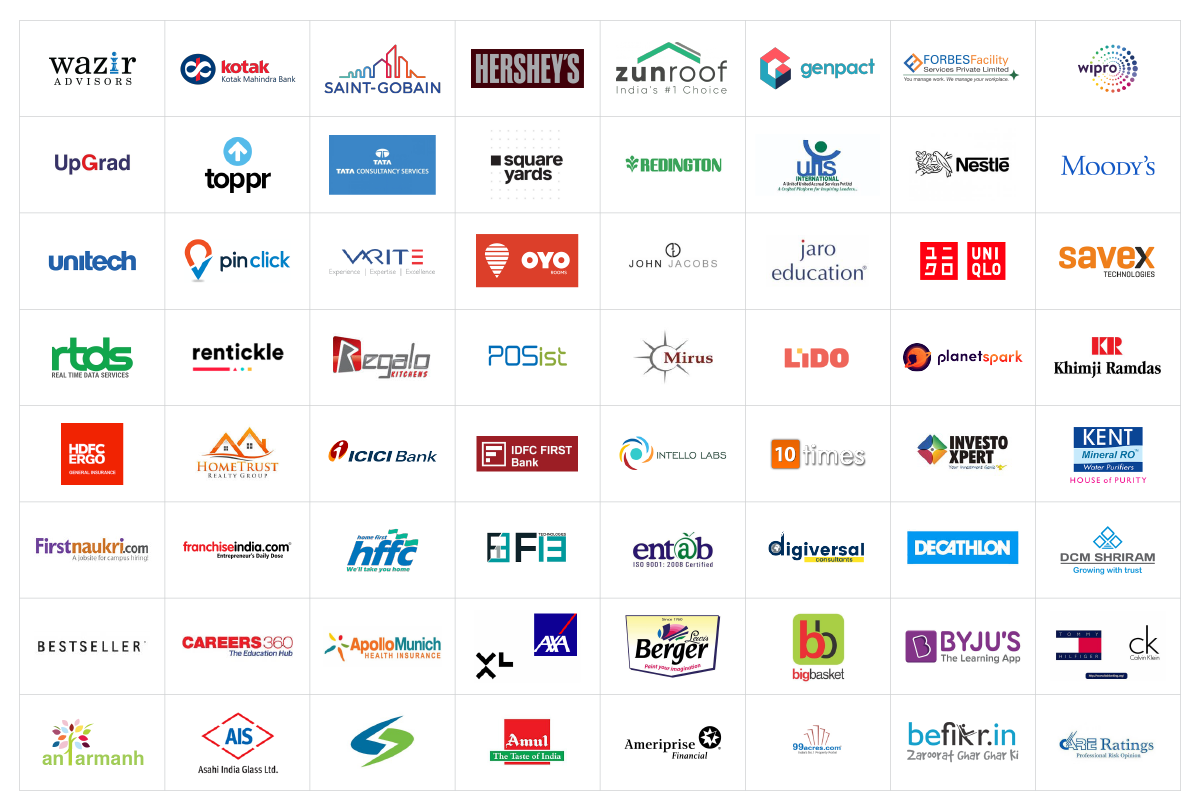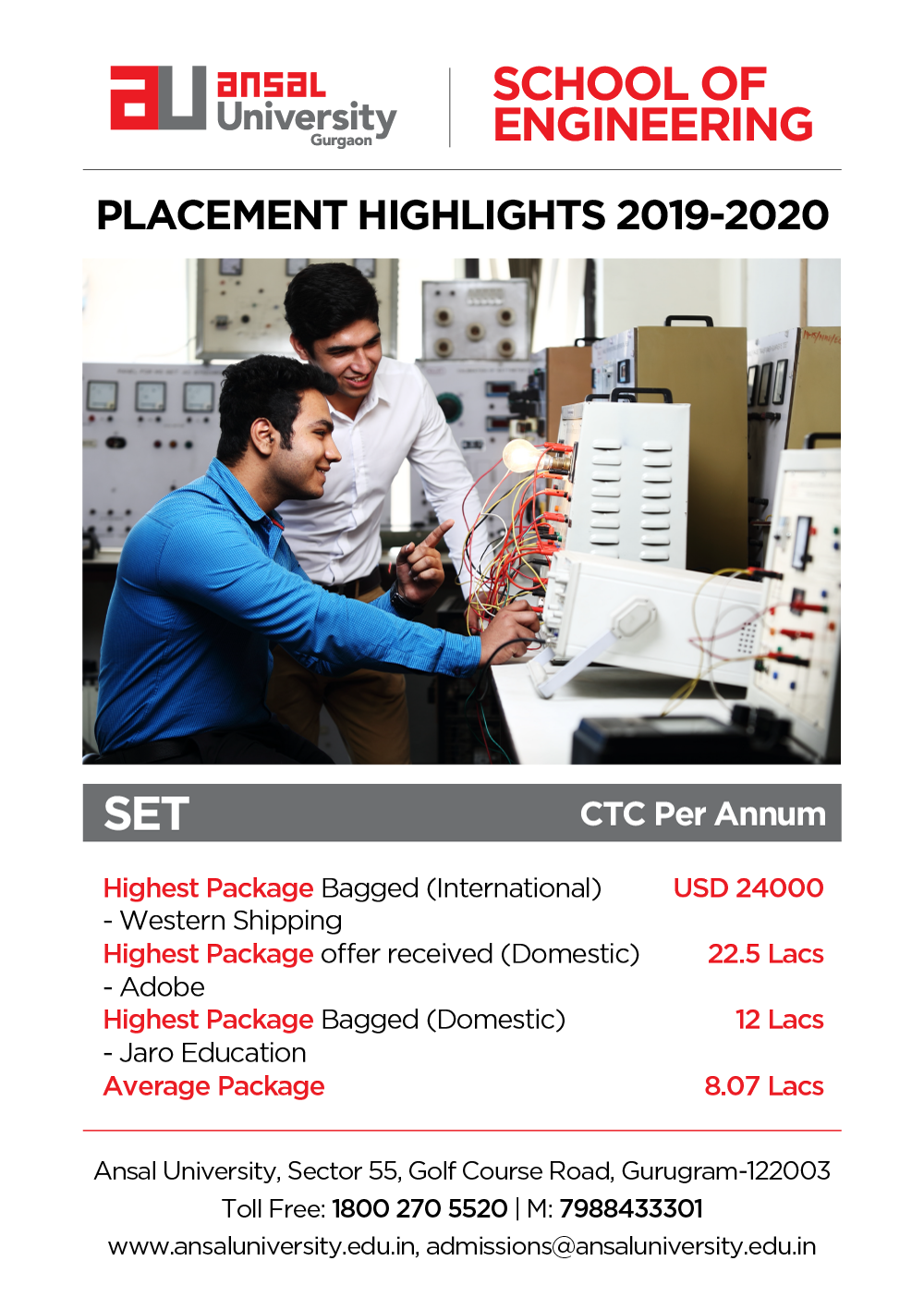 Job profiles for fresher
Security Analyst
Security Engineer
Security Software Developer
Cryptographer/Cryptologist
Chief Information Security Officer
Security Consultant/Specialist
Computer Security Incident Responder
Penetration Tester (also known as Ethical Hacker or Assurance Validator)
Vulnerability Assessor
Source Code Auditor
Fee Structure
Eligibility
Pathway admissions through AUEEE (Sushant University Engineering Entrance Exam):
Minimum 50% marks at Higher & Senior Secondary level (10th & 12th)
Non-Examination Pathway:
JEE Main Cleared and
Minimum 50% marks at higher & Senior Secondary level (10th & 12th) and minimum 50% aggregate in PCM at senior secondary level (12th class)