About School of Planning and Development
History
An under graduate course in Urban and Regional Planning was initiated in Sushant University in 2013. Numerous students across the country had enrolled for the course, which was developed based on the principles of heritage, sustainability, critical thinking, art and aesthetics; the pedagogy of the course focused on 'Hands on learning'. The first batch of students passed out of the university with flying colours, and went ahead to pursue careers in various public and private planning organisations in the country.
The post- graduate programme in Urban Planning was later initiated in 2017, followed by the introduction of post graduate courses in Transport Planning and Policy and Governance.
The Department of Planning transitioned to the School of Planning and Development in 2018. The school has, since then, been instrumental in laying the foundation of the Planning education in Gurgugram region for nearly a decade now. The post graduate course in Urban Planning is recognised by the Institute of Town Planners India (ITPI).
Since its inception, the School has engaged with the local community, city planning agencies, NGOs, industry experts, for various studio projects and course curriculum.
The School has had both national and international outreach for academic and research partnerships with reputed institutions like Queens University Belfast, University of Lincoln, University of Otago, New Zealand, University of Nottingham, to name a few.
Vision
The School has been set up with a vision to establish an ecosystem of quality teaching and research, capable of constantly producing globally competitive knowledge and skills.
The intent of the School is to create a sustainable built and natural environment that enriches communities through leadership, entrepreneurial creativity, application of geospatial technologies integration, social responsibility and sustainable planning and policy.
The vision, an ongoing process, shall be attained by way of educating students to become leaders in Planning. We intend to achieve the mission through teaching the undergraduate and graduate courses in planning that link theory with practice by emphasizing on critical thinking and creative communication, hands-on learning, and community engagement. Our endeavour is to impart relevant knowledge and skills along with values and ethics.
Accreditation and Recognition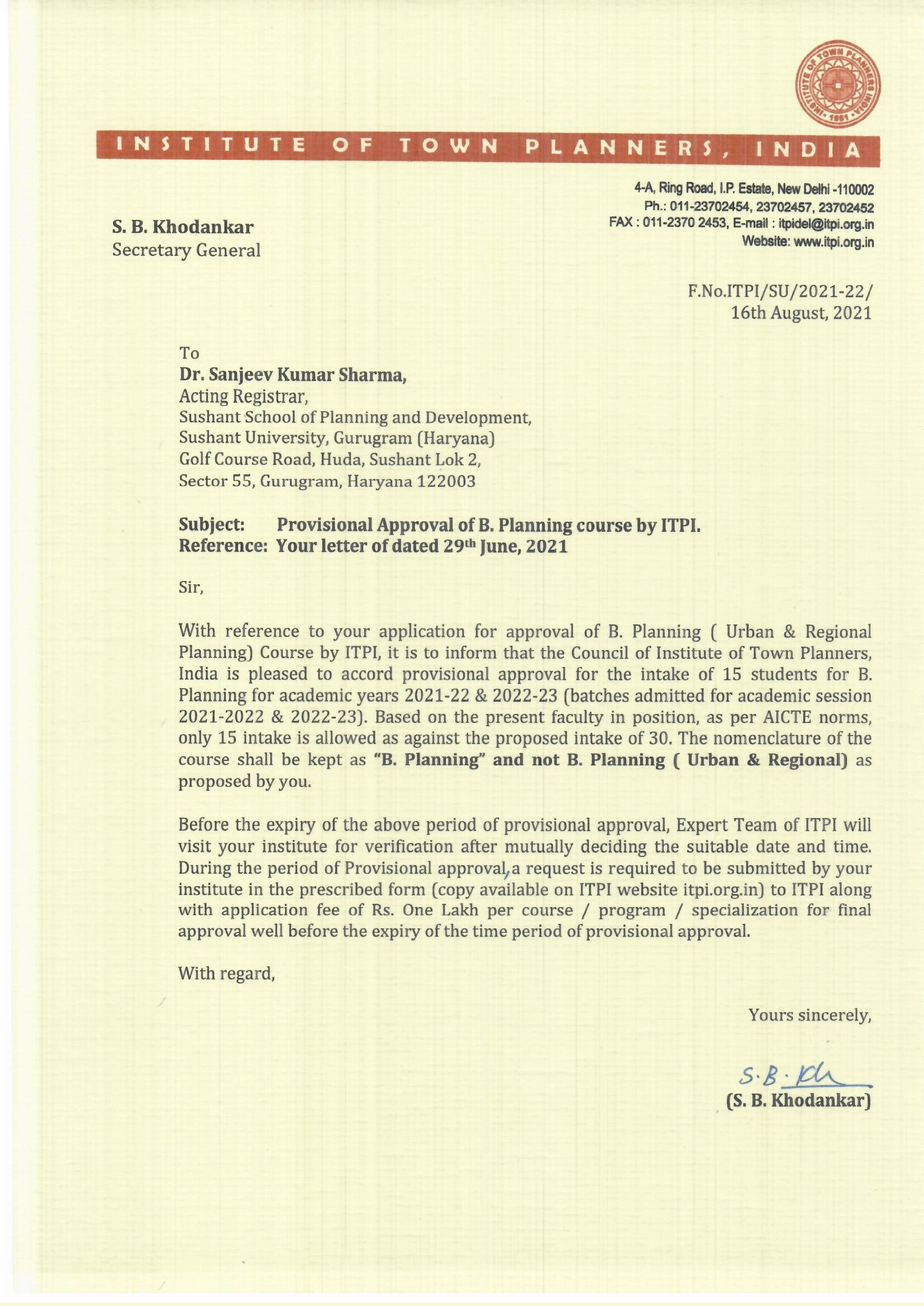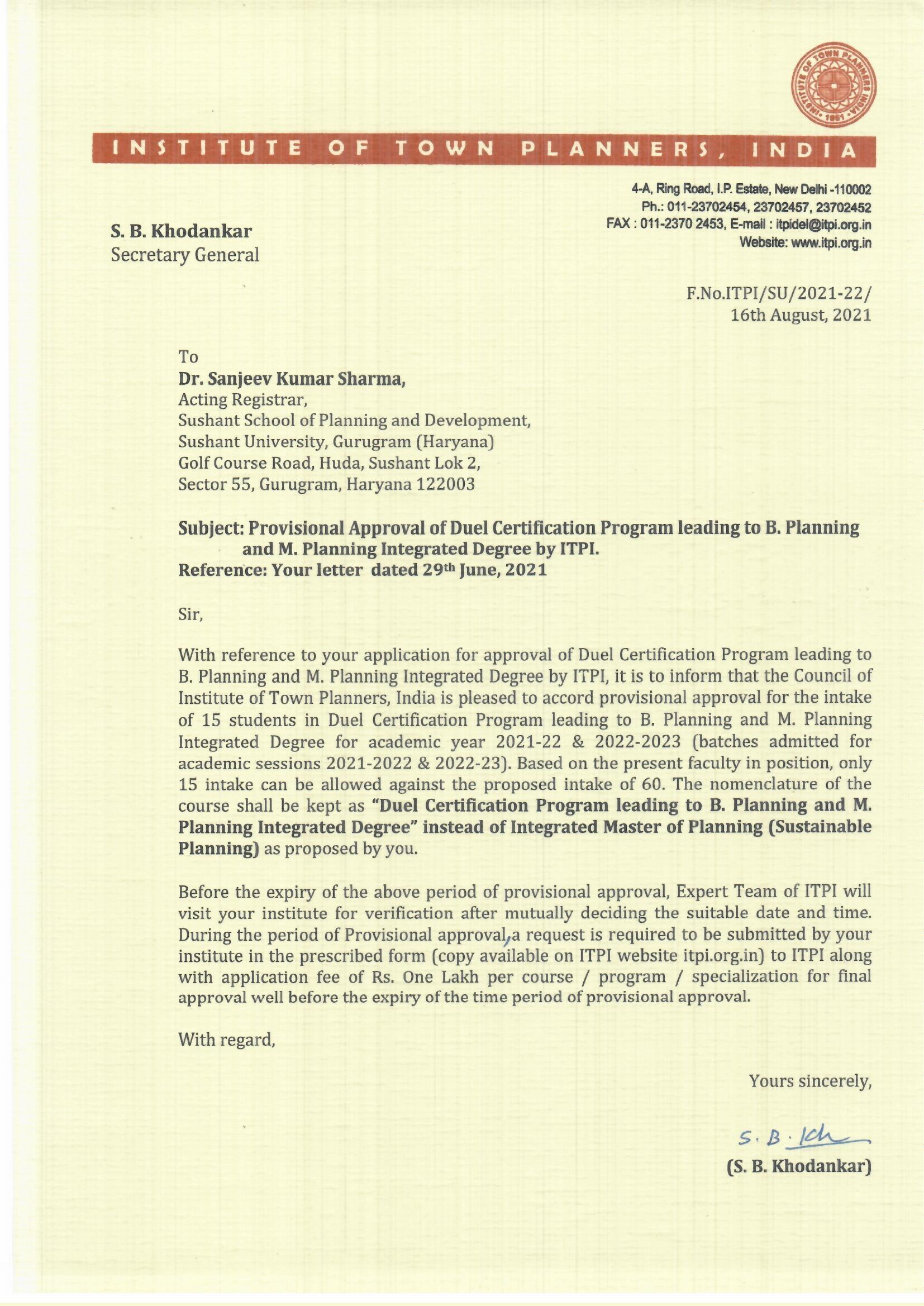 /* */?>