Quiz Competition 2019
Every year School of Law, Sushant University has celebrated 'Constitution Day' in an exhilarating manner, taking this tradition forward this year the School has organised one of its kind Quiz Competition. The objective of the Quiz Competition is to encourage students to look beyond textual knowledge and enable them to apply their learnt concepts in day to day life. The theme of this year's competition is India Polity and General Awareness. The competition will have fun-filled rounds based on socio-legal themes. The main objective of this competition is to ensure that the students get a realistic perspective of the contemporary problems.
Register for the event at https://forms.gle/28cmaZavFBudwWdr6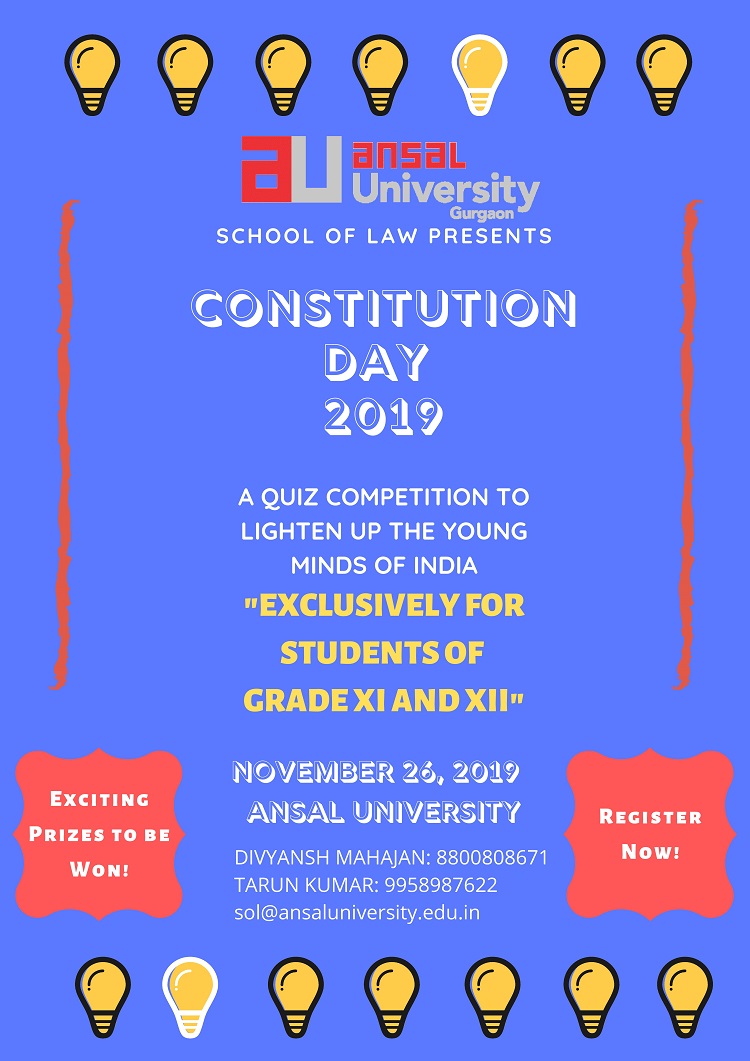 GUIDELINES FOR REGISTRATION
1. This competition is EXCLUSIVELY FOR STUDENTS OF GRADE XI AND XII.
2. The registration fee is Rs 100 for each participant.
3. Each team shall comprise of two participants.
4. Fee once paid is non-refundable and non-adjustable.
5. There is no upper limit on the number of participants from each school.
6. The Rules & Regulations of the quiz shall be updated soon.